You can see these titles in the anniversary edition of Veronica's film month | TV
After forty years, the formula is still embraced: Veronica will unpack during the May Month of Film Month.
Major titles in which action often predominates have been divided into three different themes since last Sunday. With a lot of attention for spectacular and prize-winning comic strips.
horror classic rosemary's baby became the very first title for Veronica's film month in 1982, but viewers should not count on such horror films this time. For example, the first two Wednesdays of May are dominated by war stories (including Dunkirk and Lone survivor) and every Saturday a part of the Mission: Impossibleseries. For Sundays, the program is full of science fiction.
The original trilogies of Star Wars and Mad Max are accompanied there, among other things, by the more modern Star Wars-prequels Rogue One and Solo.
But Veronica mainly focuses on the superheroes and antiheroes from the DC Comics film universe, the usually darker counterpart of Marvel. Spectacle films appear on Tuesdays such as Wonder Woman and Aquamanjust like the gory comedy Birds of Prey and the graphic novel film adaptation V for Vendetta† The Thursdays will be filled with two trilogies from 12 May. At 8.30 pm there is always room for a part from Christopher Nolans Dark Knightmovies, followed by the vampire action from the blade-trilogy.
If you're not really into action and gritty storytelling, the last two Fridays in May may still be an option. Veronica then shows the very corny comedy classics Monty Python's The Meaning of Life and Dumb & dumber.
Tonight on TV: No Return, Bed & Breakfast and Big Hero 6

Because there is a lot to see on television every day, you can read the viewing tips for tonight here every morning. These are the recommendations for Friday 20 May. View the full TV guide here.
Filming of book week gift does not give an emotional blow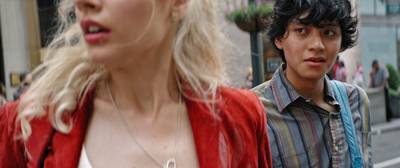 Sometimes you can sense that a movie is based on a book, even if you're not familiar with the source material or you don't even know that it was based on a novel. For example, there is a lot of symbolism. Or atmosphere is clearly subordinate to the dialogues. The medium of film is, of course, at its core a visual medium.
Chris Brown congratulates ex-girlfriend Rihanna on the birth of a child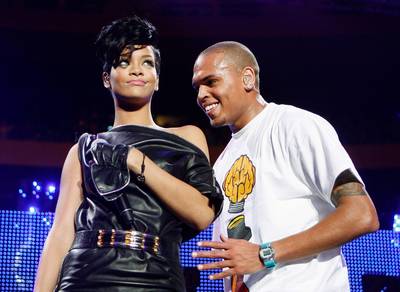 Chris Brown has congratulated ex-girlfriend Rihanna on Instagram on the birth of her child. The two have had several short relationships in the past, but in 2009 Brown was convicted of assaulting his then-girlfriend.