Netflix has a tendency to mark many of its anime series as "Netflix Original Anime," but only a few are produced and owned by the streaming service.
You Are Reading :Which Anime Are REALLY Netflix Originals
When Netflix first announced its premiere schedule for June 2019, many anime fans rolled their eyes at Neon Genesis Evangelion being labeled as a "Netflix Original." While Netflix now holds the exclusive international streaming license for Evangelion and could argue its freshly-produced English dub is its "original" content, Evangelion predates Netflix's very existence. It's a 24-year-old classic that's been released multiple times on DVD and aired on Adult Swim. Calling Evangelion a "Netflix Original" they would be about as ridiculous as calling Friends a "Netflix Original."
Netflix heeded its critics' advice and, in advance of Evangelion's June 21 streaming debut, dropped all "Netflix Original" branding for the series. The extreme case of Evangelion, however, does bring to light the mildly disingenuous way anime gets marketed as "Netflix Original Anime."
Most of the series listed as "Netflix Original Anime" are neither produced nor owned by Netflix. Instead, most of them are anime licensed for streaming from the Japanese studios directly to Netflix, without another licensor like FUNimation or Viz as an intermediary. These sorts of shows air on regular broadcast stations in Japan. Netflix doesn't release them internationally until after a full season, if not the full series itself, has aired in Japan. When Netflix licenses an anime, it can be a long wait for American fans to watch it legally.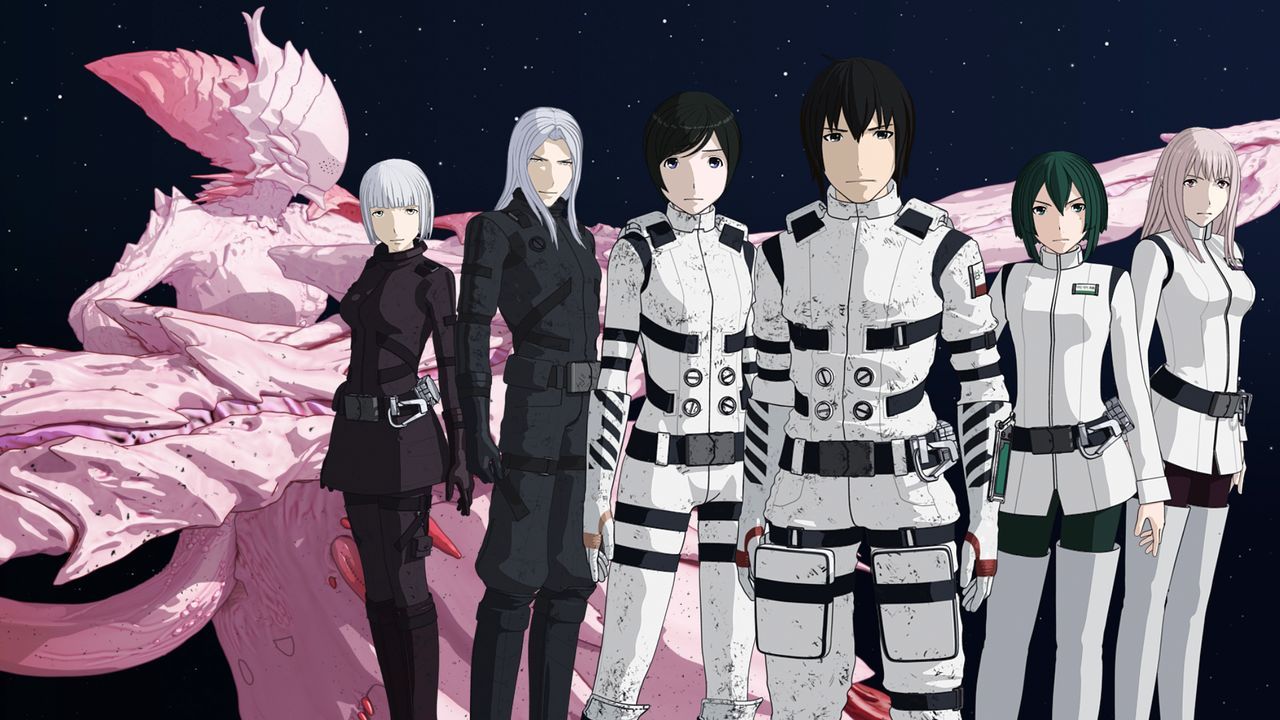 Wait too long, however, and these shows will disappear. Knights of Sidonia, the first show marketed as a "Netflix Original Anime," is leaving the service on July 3. This is five years since the first season was released on Netflix and four years since the second season. Because Netflix doesn't actually own permanent rights to these so-called "Originals," expect more of them to slowly disappear from the service.
Knights of Sidonia, at least, was one of the limited number of Netflix-licensed anime to get a physical media release. Netflix itself wasn't responsible, but Sentai Filmworks released both seasons on Blu-ray and DVD. Sentai also did a physical release of Ajin: Demi-Human. FUNimation got the home video license for Seven Deadly Sins, Pony Canyon released Kuromukuro and Viz released the movie Blame! No other Netflix-licensed anime have been licensed out for home video, which is probable cause for disappointment for those really wishing for that Evangelion Blu-ray set to come to the States.
Other such disingenously-labeled "Netflix Original Anime" include Back Street Girls: Gokudolls, Children of the Whales, Cyborg 009: Call of Justice, Dragon Pilot: Hisone and Masotan, Fate/Apocrypha and Fate/Extra Last Encore, Hi Score Girl, I-D, Ingress: The Animation, Kakegurui, Last Hope, Little Witch Academia, Magi: The Adventure of Sinbad, Revisions, Sirius the Jaeger, Violet Evergarden, the Godzilla anime movie trilogy and, uh, Glitter Force. Carole & Tuesday is currently airing in Japan and will eventually arrive on Netflix later this Summer.
Now some of Netflix's anime programming is actually owned or produced by Netflix. These shows premiere worldwide on Netflix ready for all to binge, as opposed to having to delay the American releases to wait for Japan to release enough episodes. The number of true Netflix Originals is sure to increase, as the company has seriously invested in its future anime lineup.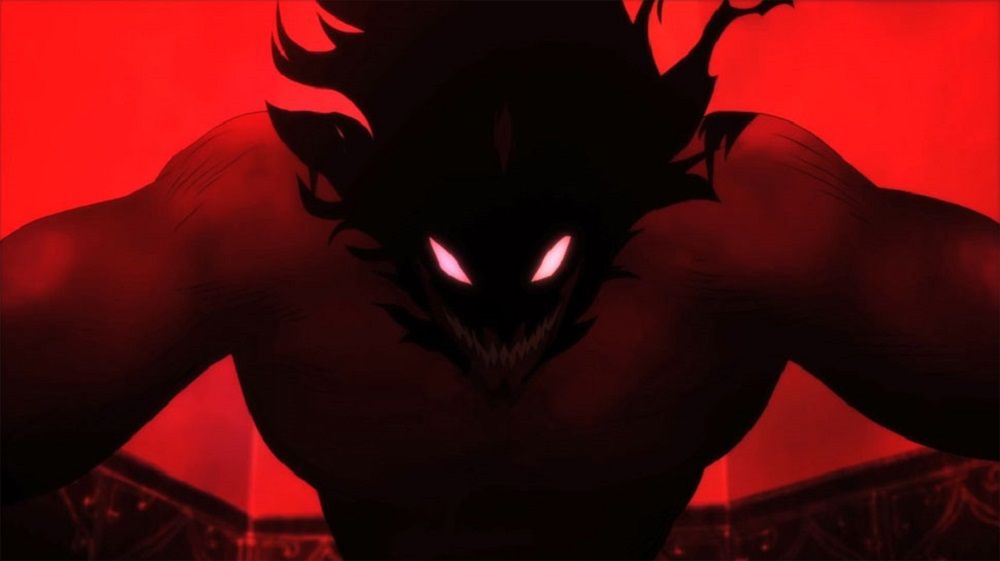 Ignoring Neo-Yokio, a primarily American production made for Fox's canceled ADHD block, which very arguably qualifies as anime based on its Japanese animation studio, the first real Netflix Original Anime was Devilman Crybaby.
In this case, the first might very well be the best one so far. It's a daring, arty, hyper-violent modernization of a classic manga that would likely have trouble getting shown on traditional TV. Devilman Crybaby won the Crunchyroll Anime Award for 2019 Anime of the Year. Netflix has continued to make new installments of other legacy anime franchises, such as Baki and Ultraman.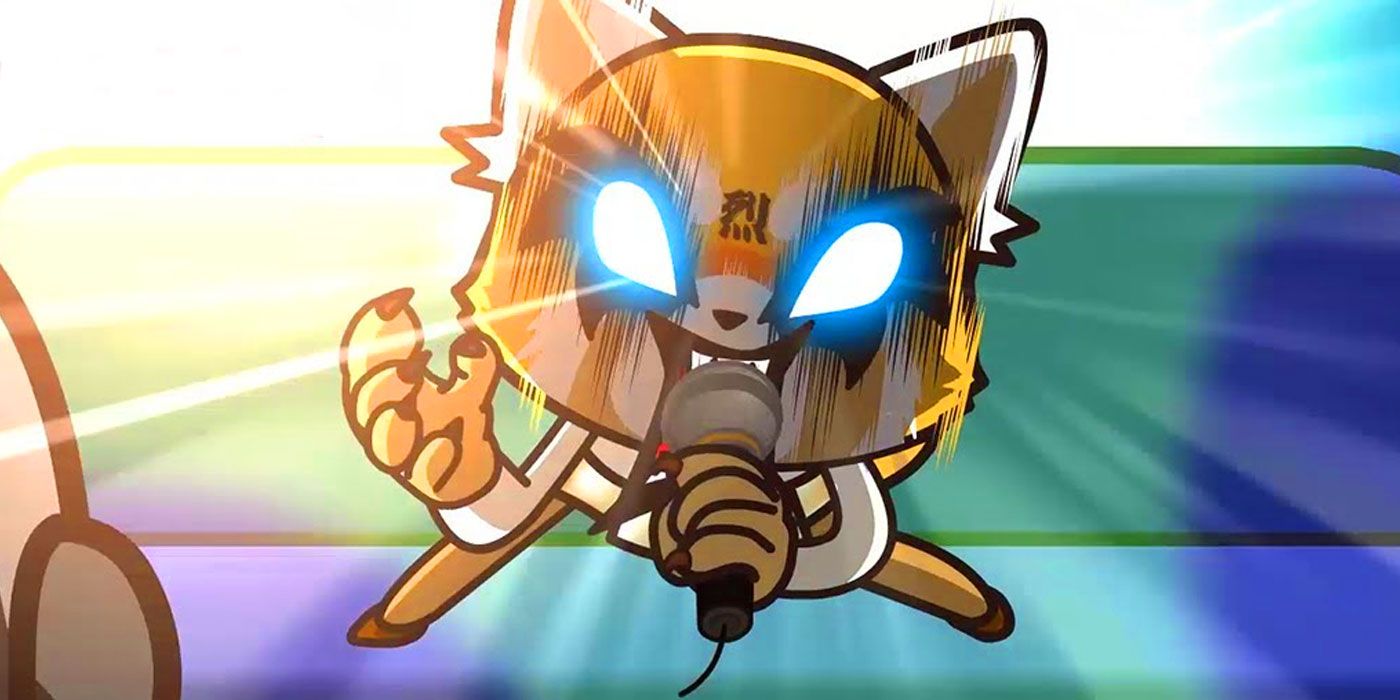 Netflix's other break-out hit in the anime world has been Aggretsuko, the Sanrio series about an office worker red panda who vents her anxieties through death metal. Aggretsuko carved a unique niche for itself as an anime that's cute and cartoony, but also primarily aimed at adult women. It's become something of a cult favorite. The series received a Christmas special and a second season.
Quick to follow up on Aggetsuko's success, Netflix also made another short-form anime based on mascot characters for an adult female audience, the stop-motion series Rilakuma and Kaoru.
The rest of Netflix's true original anime includes B: The Beginning, A.I.C.O. -Incarnation-, Sword Gai: The Animation, Lost Song and Hero Mask. None of these shows have been hugely popular, though you might want to give some a try if any of those series catch your eye.
Coming up in the near future for Netflix Original Anime is the shojo sci-fi 7 Seeds (premiering June 28), a CGI version of Knights of the Zodiac: Saint Seiya (July 19) and the fighting anime Kengan Ashura. The American-Japanese collaboration Cannon Busters failed to make its targeted "Spring 2019" release, but hopefully it hasn't been delayed indefinitely.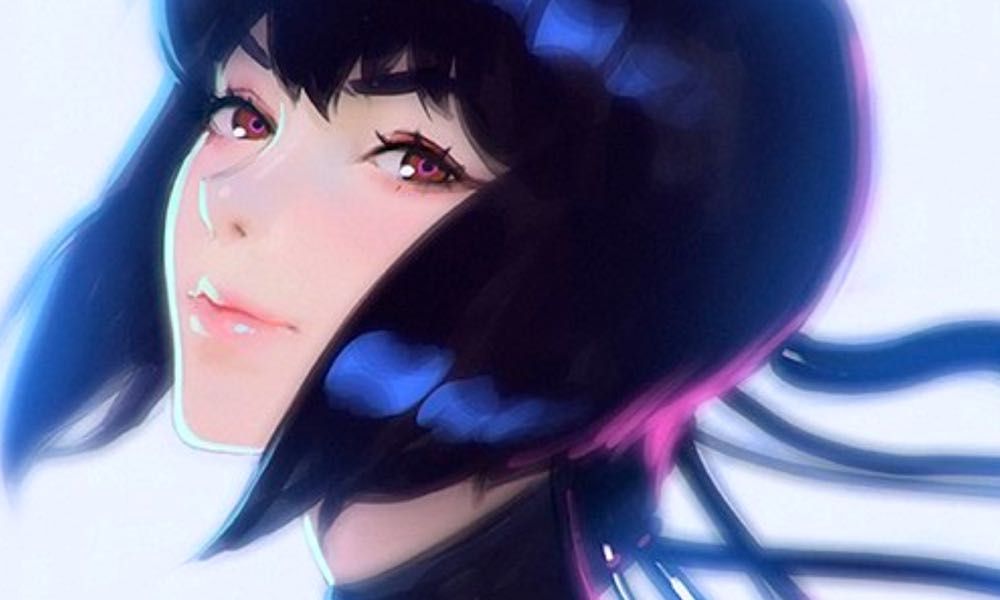 Next year will bring out what almost certainly be Netflix's biggest anime premiere yet: a new Ghost in the Shell series titled SAC_2045. Anime adaptations of Altered Carbon and Pacific Rim are also among Netflix's future anime plans.
Link Source : https://www.cbr.com/which-anime-are-really-netflix-originals/