Tottenham approaches Arsenal by a big win to one point in the battle for CL ticket | NOW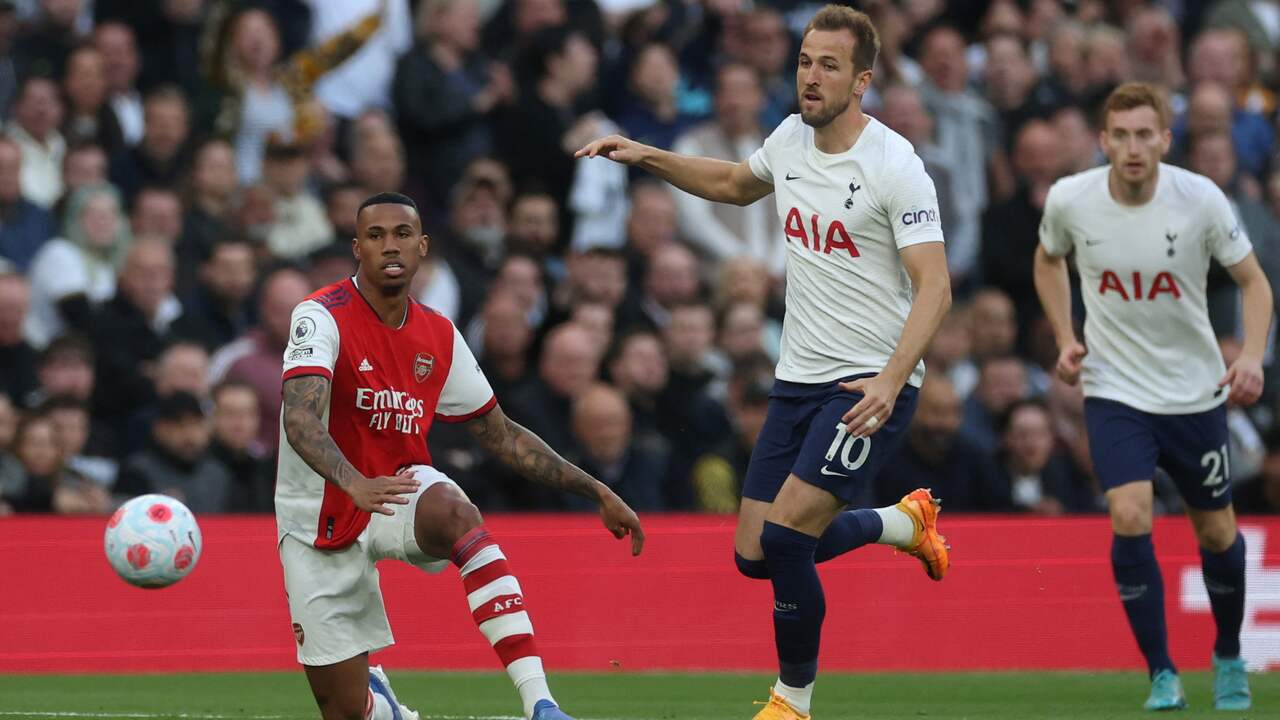 Tottenham Hotspur did good business on Thursday evening in the battle for a coveted Champions League ticket. With a simple 3-0 win over Arsenal, the team of coach Antonio Conte approaches the direct competitor to one point.
The home team opened the score halfway through the first half from a penalty. Harry Kane was allowed to moor from 11 meters after Heung-Min Son was given a push in the back.
The problems for Arsenal piled up when Rob Holding received his second yellow card after half an hour of play. Tottenham took advantage of the numerical superiority almost immediately. Again it was Kane who scored, this time from a corner.
The decision was made early in the second half. After the ball was tapped away from Kane's feet, Son hit from the edge of the penalty area. An even greater punishment was then spared Arsenal. Steven Bergwijn came in for Tottenham more than fifteen minutes before the end.
Battle will be decided in last two rounds
The top four teams in the Premier League qualify for the Champions League. Title candidates Manchester City (89) and Liverpool (86) are already certain of participation, for Chelsea (70) it can hardly go wrong.
As a result, Arsenal and Tottenham are chasing the last ticket. With two games to go, 'The Gunners' still have a one point lead over the London fellow (66 to 65).
Arsenal still play against Newcastle United (away) and Everton (home). Tottenham receives Burnley and still visits the already relegated Norwich City.
View the results, standings and program in the Premier League
Van der Voort just misses the final in Prague, Van Gerwen is stranded in the quarterfinals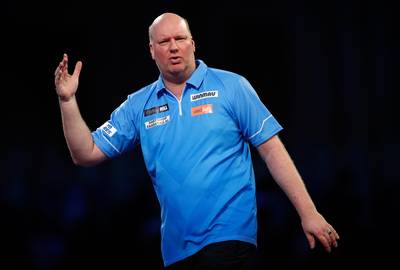 Michael van Gerwen is stranded in the quarterfinals of the Czech Darts Open. In Prague, Englishman Luke Humpries was 6-4 too strong for Mighty Mike. Vincent van der Voort managed to reach the semi-final battle, but had to recognize his superior in Rob Cross.
Youngest trainer Eredivisie Sjors Ultee is doing it again | Football
Premium
The best of De Telegraaf
'Yet managed to forge fighting machine from such a crazy group of players'
NIJMEGEN – It was a dime on his side for Fortuna Sittard, which secured their survival with a 1-0 victory at NEC. A late equalizer would have plunged the Limburgers from heaven into hell, because then Fortuna would tumble from fifteenth to seventeenth place and be immediately relegated. Sjors Ultee (34) experienced tense moments on the bench, when his team cleared the ball twice from the goal line well into injury time. Moments later, the youngest trainer of the Eredivisie was able to celebrate with his players and credit another great success to his resume.
Feyenoord hopes that the Conference League final will finally yield some significant transfer sales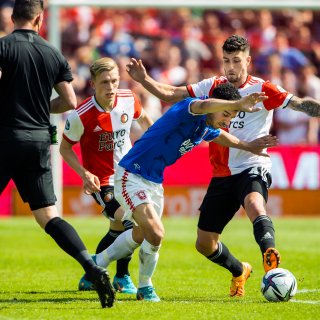 Feyenoord hopes that the Conference League final will finally yield some significant transfer sales