Will Smith became one of the highest-paid actors of all time by racking up a memorable catalogue of blockbusters, but which is his absolute best?
You Are Reading :The Best Will Smith Movies & Where to Stream Them
Will Smith became one of the highest-paid actors of all time for a reason, and with a film career spanning nearly three decades, there are plenty of films to choose from when sorting out his best. He's starred in everything from high-octane action blockbusters, to contemplative character dramas, to quirky romantic comedies. But they can't all be the best.
Here are Will Smith's best movies and where to watch them, just in case you feel like doing a binge Big Willie style.
Hitch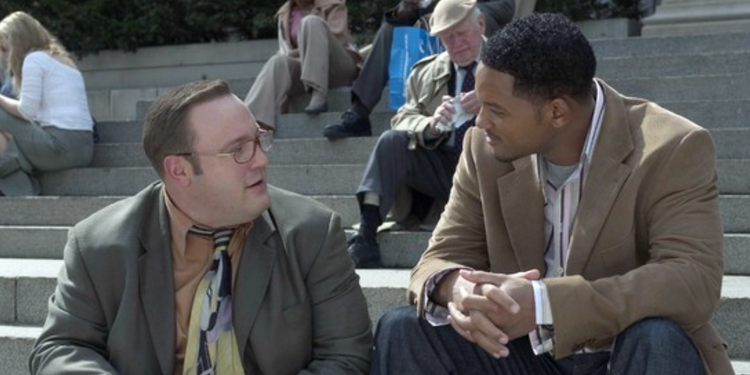 As primarily an action star, seeing Will Smith in a romantic comedy is a rare treat that Hitch delivers. Paired with Kevin James as a schlubby client recruiting Smith's smooth-talking services, the chemistry from their buddy-buddy relationship becomes an even greater strength to the movie than its central romance. As a straightforward and simple pleasure, Hitch is worth a watch as a whole, but the iconic dance training between Smith and James makes the movie on its own.
Hitch is available on Peacock or to rent on Amazon and Apple TV.
Ali
Will Smith's charm as an actor doesn't just come from natural charisma, but with legitimate talents as an actor that Ali well demonstrates. In portraying the legendary boxing figure Muhammad Ali, Smith earned his first Academy Award nomination in the role — for good reason. Director Michael Mann stifles much of the mythic status of the biopic's subject in order to keep the film grounded, and the result is a two-and-a-half hour meditation on Smith's acting ability as he brings the historic athlete to life.
Ali is available on Amazon Prime, or to rent on Amazon and Apple TV.
I, Robot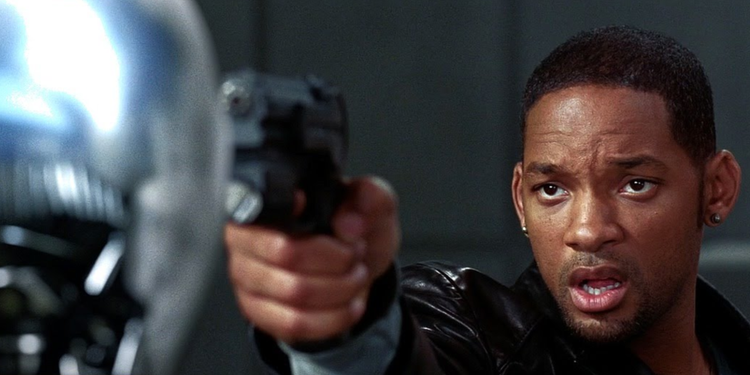 Smith's bread and butter throughout his career proved to be action-oriented features where he played a wisecracking cop with a heart of gold, and while I, Robot may not be the best of that bunch, its 2004 release date puts it right in the thick of any Smith binge-a-thon. The movie's dystopian look at humanity's reliance on technology could well seem uninspired and forgettable, but Smith's central performance imbues it with a life it could not have had otherwise.
I, Robot is available to rent on Amazon or Apple TV.
I Am Legend
With I Am Legend, the star set much of his wisecracking aside. Indeed there were few others available to hear his jokes in the vacant world of a dystopian New York overrun by a virus that transformed its population into a vampire-zombie hybrid. Once again Smith's performance proves key to the movie, but best of all is watching him play off the empty space around him or his distressingly manic relationship with a mannequin. At one point Smith's character begins quoting Shrek to such extent that it's clear he's memorized the entire movie — a chilling testament to his loneliness if ever there was one.
I Am Legend is available on HBO Max or to rent on Apple TV and Amazon.
Independence Day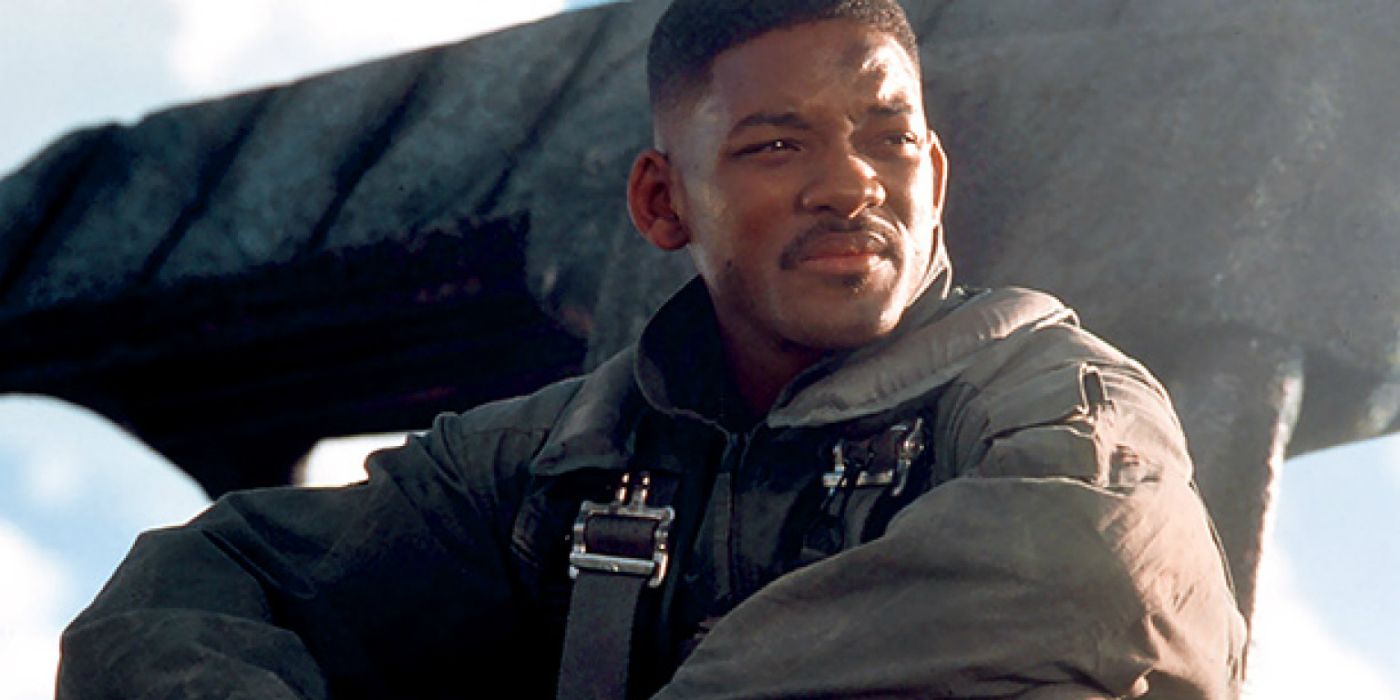 No Will Smith marathon would be complete without watching the actor deliver one of his most iconic lines: "Welcome to Earth!" As one of his earliest films, Independence Day came too early in Smith's career to make as much space for the actor as his later features have. Whereas previous entries on the list focus almost entirely on Smith, he proves to be just one particularly charismatic piece in director Roland Emmerich's White House-destroying tale of alien invasion that includes Bill Pullman, Jeff Goldblum, and Vivica Fox. It's a treat to see Smith play as a one piece of a larger film rather than being its sole focus.
Independence Day is available on HBO Max or to rent on Amazon and Apple TV.
The Pursuit of Happyness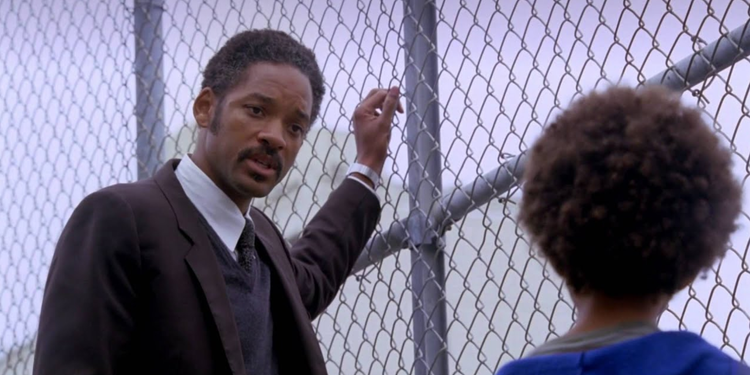 Although salesman Chris Gardner may not be as historic of a subject as Muhammad Ali, Smith manages to craft an even better performance in Pursuit where he earned himself his second Academy Award nomination for Best Actor. Joined by his then eight-year-old son Jaden, Smith gives a heartbreaking performance as a trod-upon salesman refusing to give up even in the face of homelessness while providing a future for his son. The raw determination and emotion in the role gives Smith one of the best performances of his lifetime, and is worth a watch for that alone.
The Pursuit of Happyness is available on Fubo TV or to rent on Amazon and Apple TV.
Wild Wild West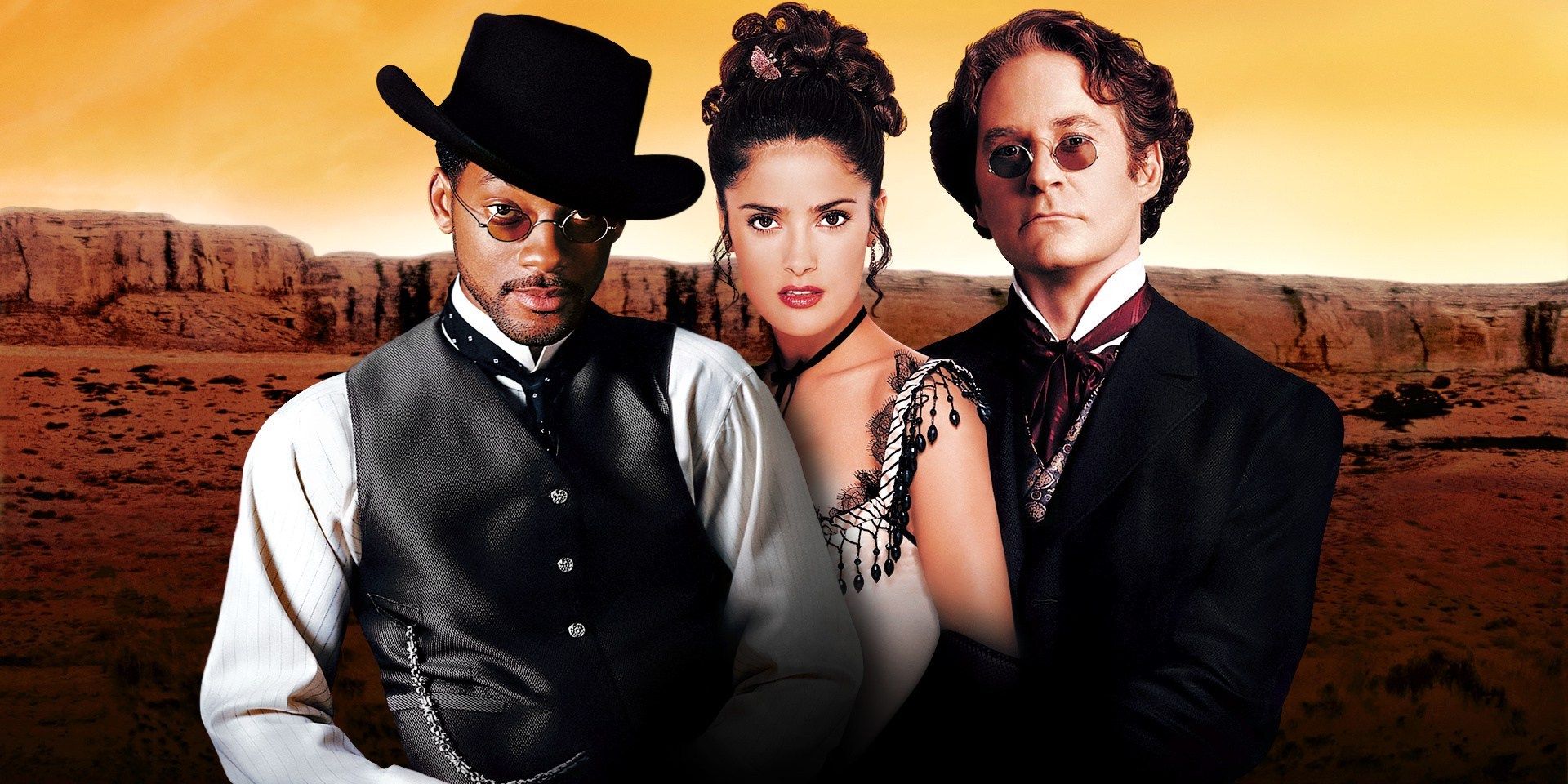 Jim West is not a character that requires depths of nuance or subtlety, but Smith embraces his signature role as a witty lawkeeper with all the enthusiasm it calls for. Wild Wild West has a lot to offer in the way of spectacle, with the only set piece more gargantuan than its mechanical spider being Kenneth Branagh's performance as the hammiest supervillain in the Old West. The uncomplicated, over-the-top fun of the movie may not stand out as Smith's single best film, but you can bet a shiny silver dollar the end credits have his best film-inspired rap song.
Wild Wild West is available on HBO Max or to rent on Amazon and Apple TV.
Men in Black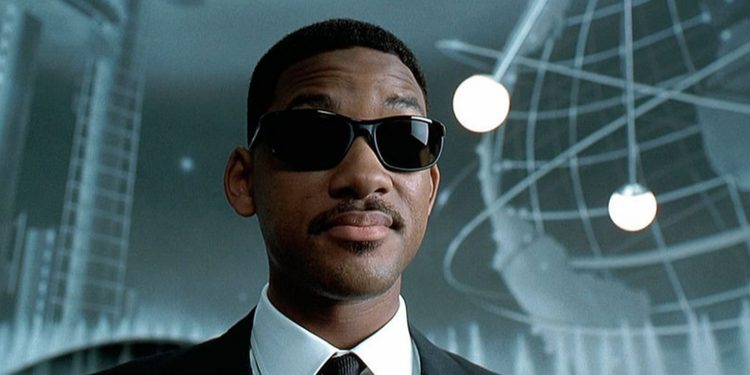 Wild Wild West's main competition for Smith's best song in a film is naturally Men in Black, but you would need to look to his earlier films to see where the tale of alien-battling secret agents comes from. Smith starred in Bad Boys in 1995, then Independence Day in 1996, and then fused his two roles into a perfect union as Agent J in Men in Black. The movie has everything, never sacrificing Smith's signature personality, the space to breathe for the rest of its cast, nor its writing and special effects that keep the movie clipping along at a perfect blockbuster pace. What's the difference between Smith and similar action stars? He makes this look good.
Men in Black is available on Starz, or for rent on Apple TV and Amazon.
Link Source : https://www.cbr.com/best-will-smith-movies-streaming/