Iga Swiatek could hardly believe her eyes when she saw her famous compatriot Robert Lewandowski in the audience on Saturday after the Roland Garros final against Coco Gauff. The all-time top scorer of the Polish national team had come to Paris to cheer on the world number one in women's tennis.
Swiatek only noticed Lewandowski when she entered the stands after her match point was used to receive the congratulations. The 21-year-old tennis star, who convincingly won the final 6-1 and 6-3, was visibly surprised.
"I really didn't know he was here and to be honest that's a good thing, because otherwise I would have been way too stressed," she responded at the press conference afterwards. "I have no idea if he's a big tennis fan, but I do hope he enjoyed it."
The Bayern Munich striker has been Poland's best-known sportsman for years, Swiatek emphasizes. "That's why it's almost unbelievable that he was here to look at me. I'm really blown away."
Lewandowski's visit was during an international match. On Wednesday he played with Poland in the Nations League against Wales (2-1 win). Next week, away matches with Belgium (June 8) and the Dutch national team (June 11) await.
Iga Swiatek's mouth falls open in surprise at the sight of Robert Lewandowski.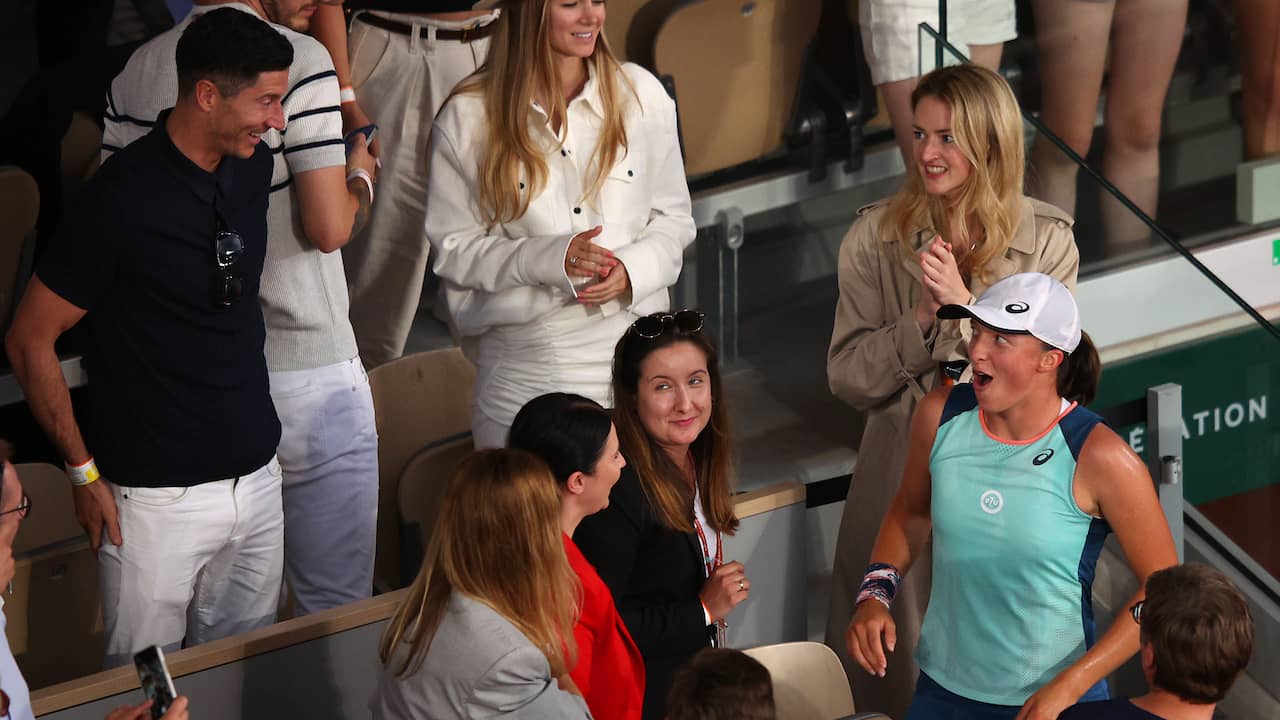 'This second Grand Slam win is confirmation'
Swiatek won her second Grand Slam title with her win over Gauff. She also triumphed on the gravel in Paris in 2020. In addition, she has now been unbeaten for 35 games in a row, equaling the record of Venus Williams.
"The first Grand Slam title was really cool, but the second is really a confirmation. I really feel this time that I had to work really hard to get here."
Where her victory two years ago was still a big surprise, Swiatek as the number one in the world now had all eyes on her. "I am no longer the underdog. There is now a lot of pressure involved. That is why I am even more proud of this second title than of the first."