ROBOT 6's "Store Tour" heads to Florida for the holidays with a stop by Coliseum of Comics near the Mall at Millenia in Orlando.
You Are Reading :Store Tour Coliseum of Comics in Orlando Florida
Welcome to Store Tour, ROBOT 6's weekly exploration of comics shops, and the people who run them. Each Sunday we feature a different store, and also get to know the person behind the register.
To discover a comic store in your area, visit FindAComicShop.com
This week's store is Coliseum of Comics, located at 4672 Millenia Plaza Way, in Orlando, Florida, near the Mall at Millenia. There are also locations in Kissimmee, Lakeland, Tampa and at the Fashion Square Mall in Orlando. We spoke with CEO and President Phil Boyle.
ROBOT 6: What's the secret origin of your store?
Phil Boyle: I started the first store in 1983, and opened the second in 1989. We now have five stores with a sixth on the near horizon. I wanted a name that reflected both comics and games, and Coliseum of Comics fit that bill for me. The location was chosen because it was cheap, which is a common mistake that most first-time entrepreneurs make!
Why did you decide to get into comics retailing?


I had been collecting and speculating (30 copies of Claremont/Byrne X-Men a month off the stands, as an example) in comics for four years, and figured I could make money on it. My background was a year of college to that point and working in restaurants. I learned a lot in my first year.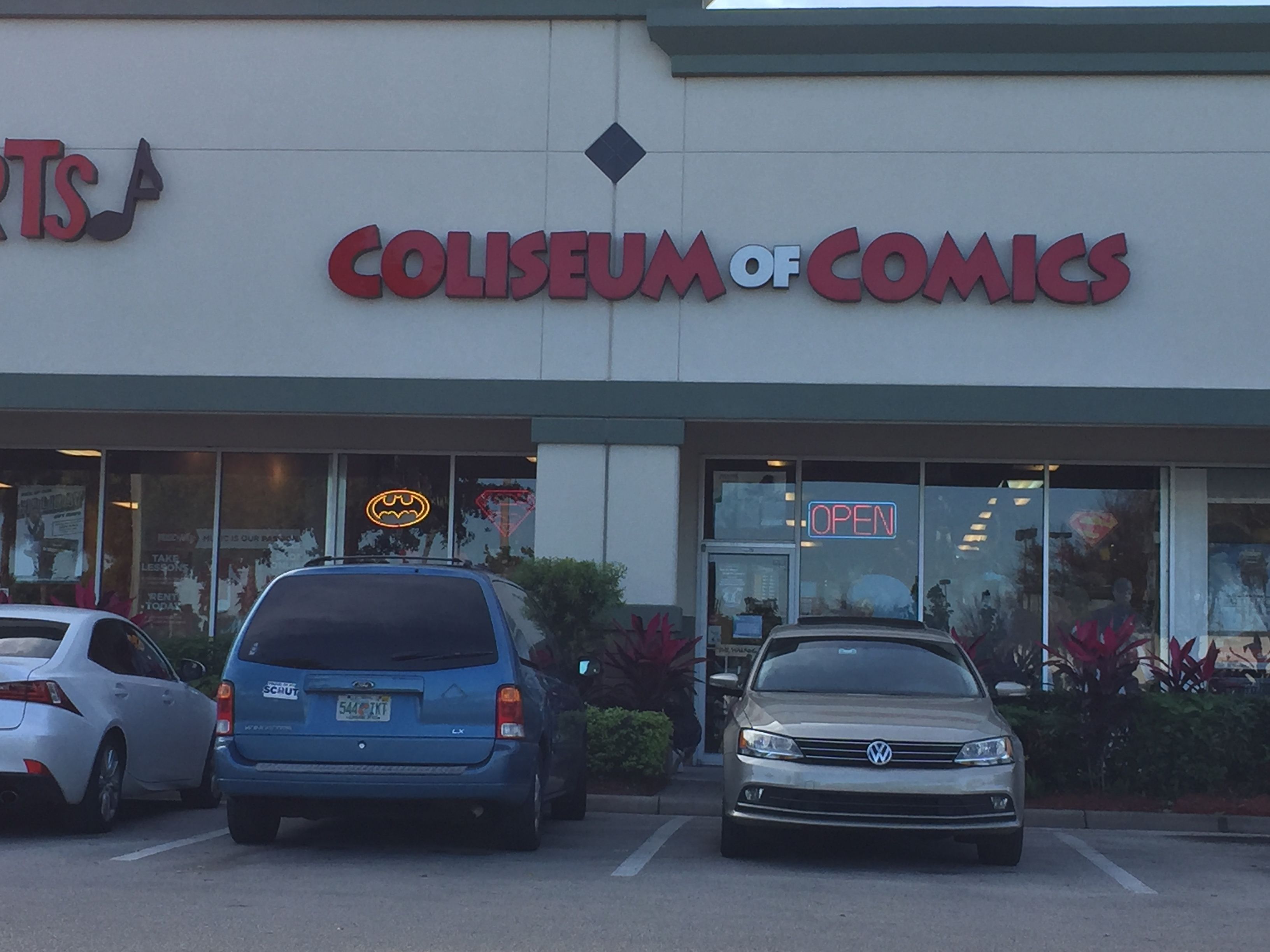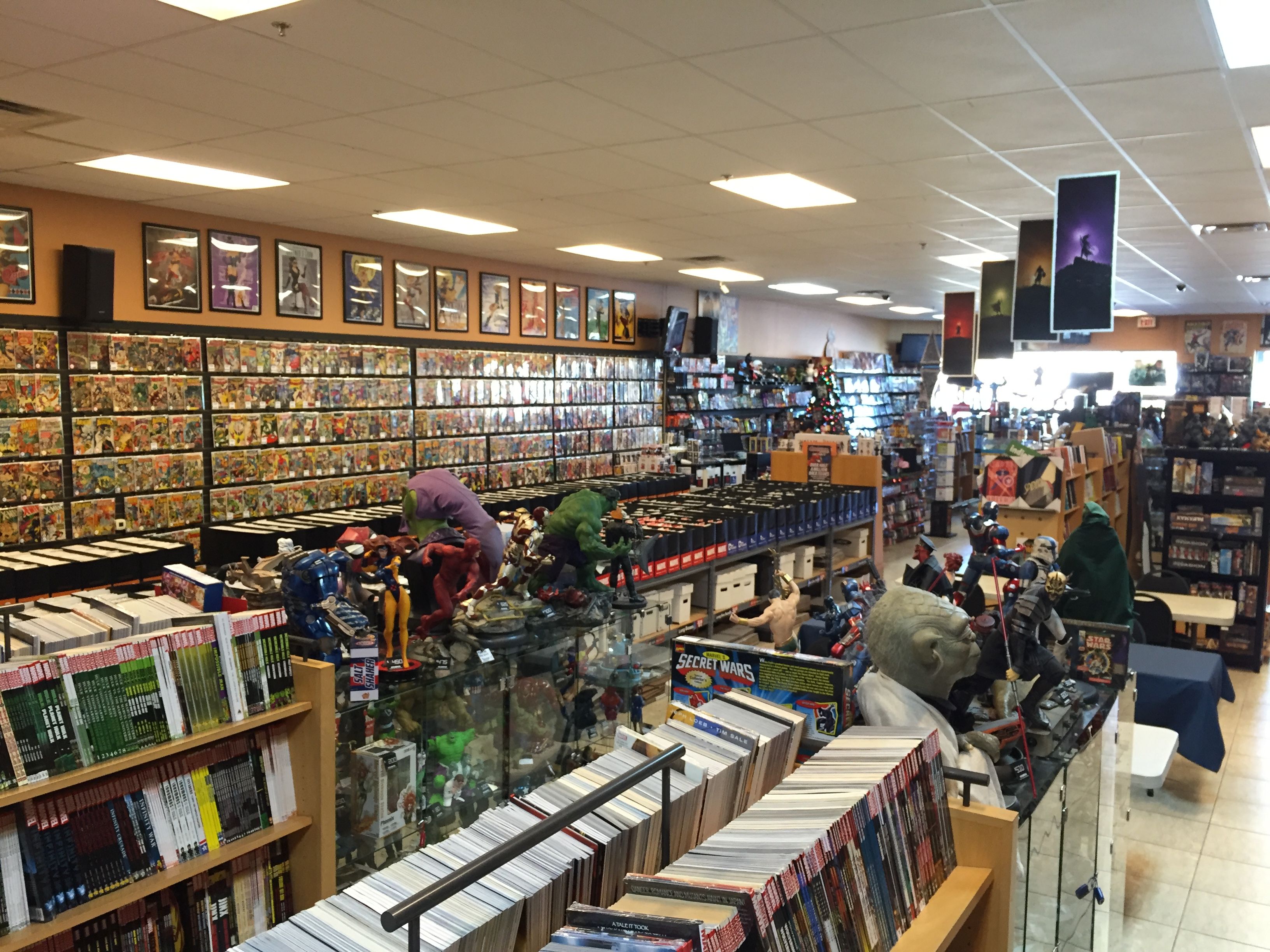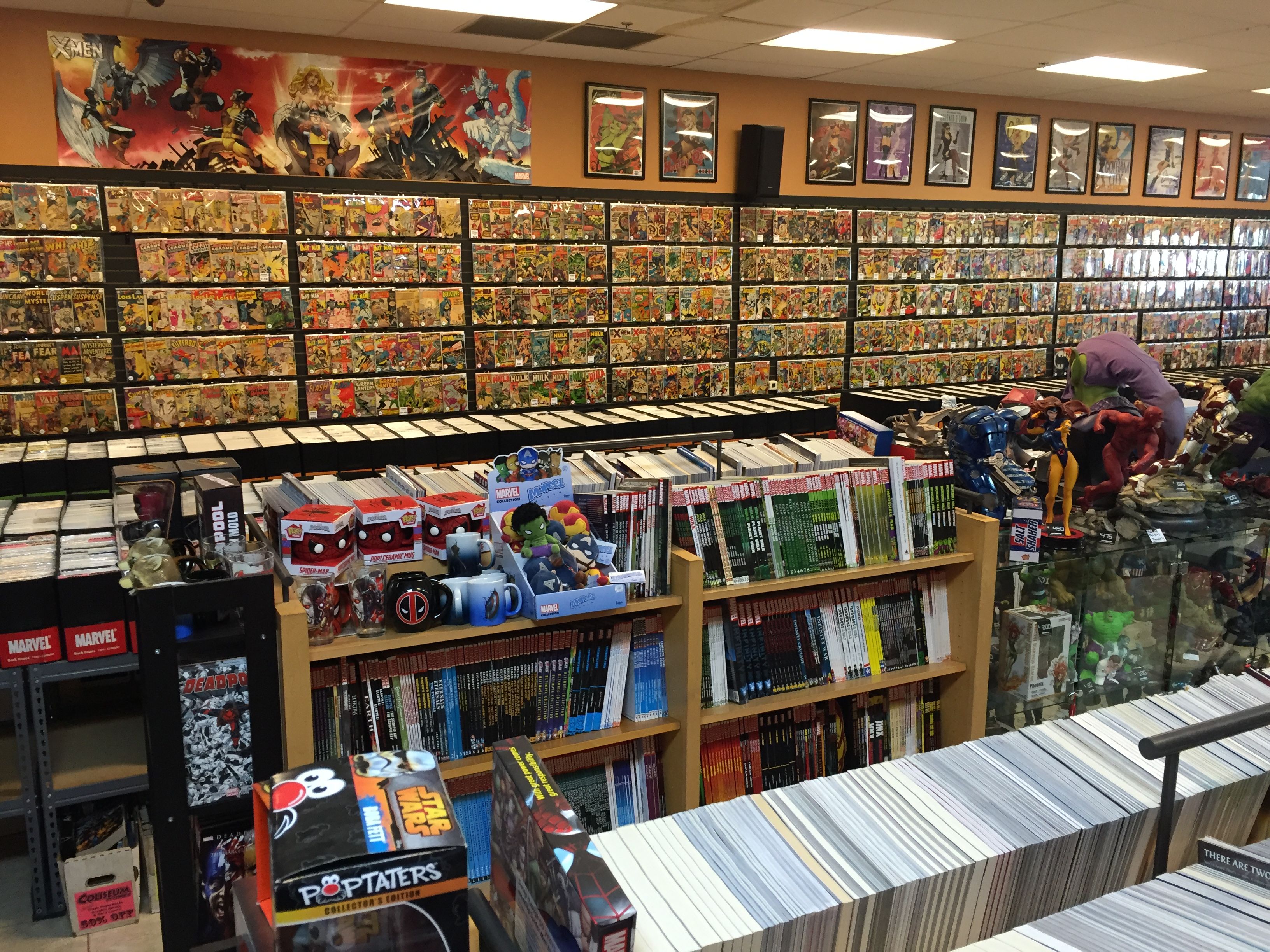 Do you have a philosophy or strategy to retailing? Has it evolved from when you first started?
Customer service is No. 1. I always wanted a store that's mom-and-pop on the exterior but very business behind the scenes. I think we've accomplished that.
Tell me about the layout of your stores.
We have multiple stores, and they all are unique, though we feature an extensive span of shelving in each store for new comics. We also love statues, so we have multiple display cases and shelving to house hundreds of statues.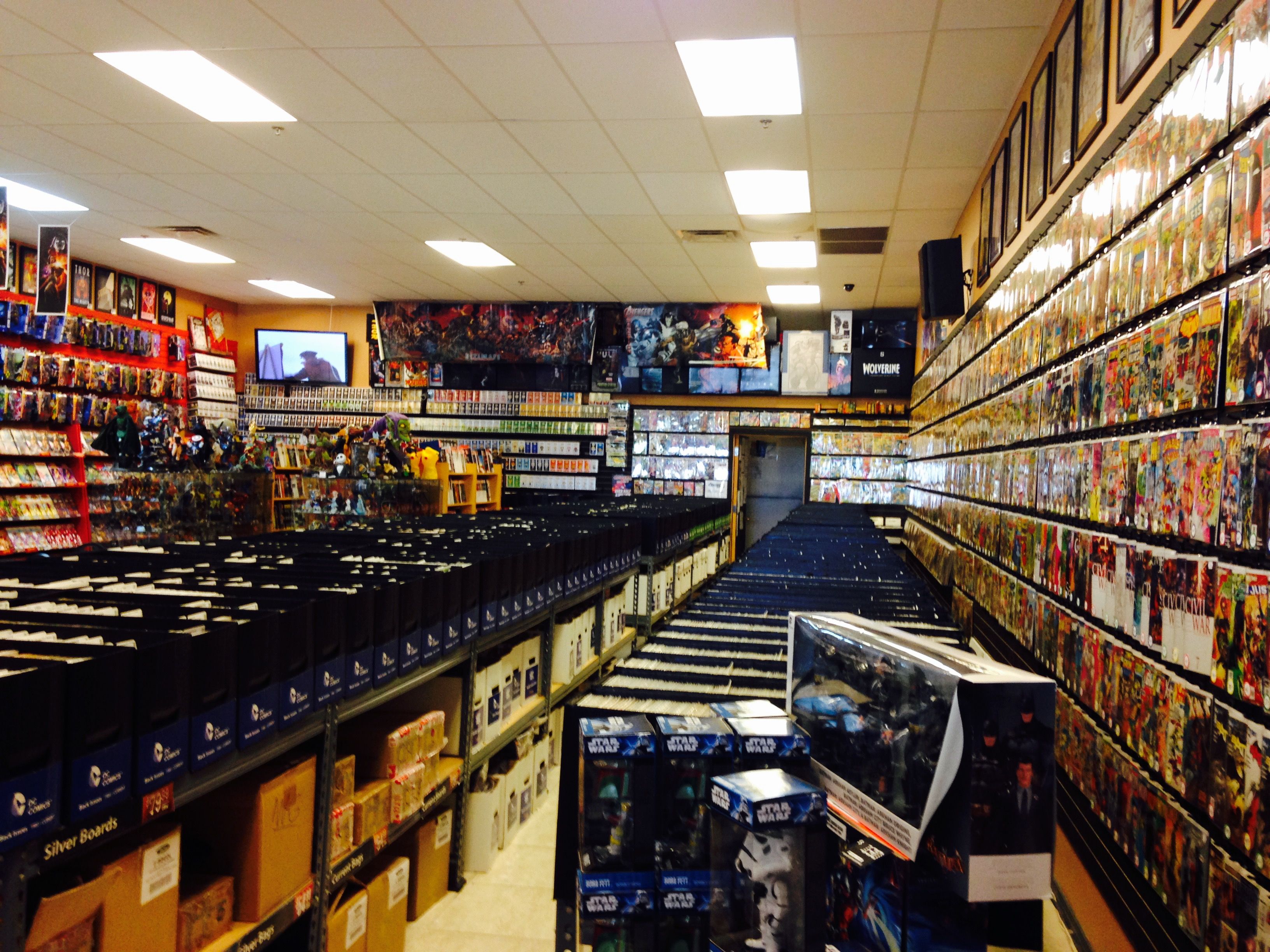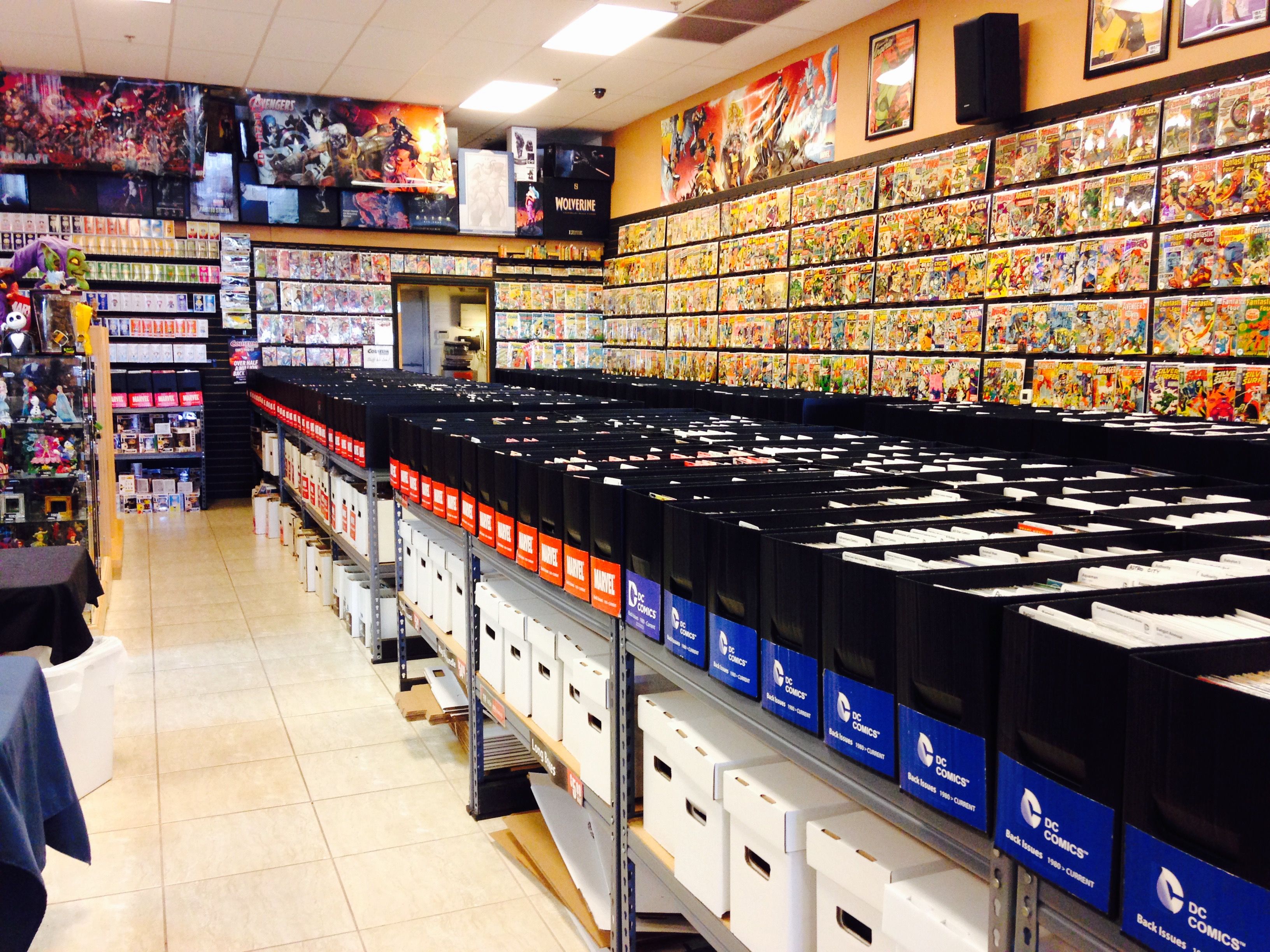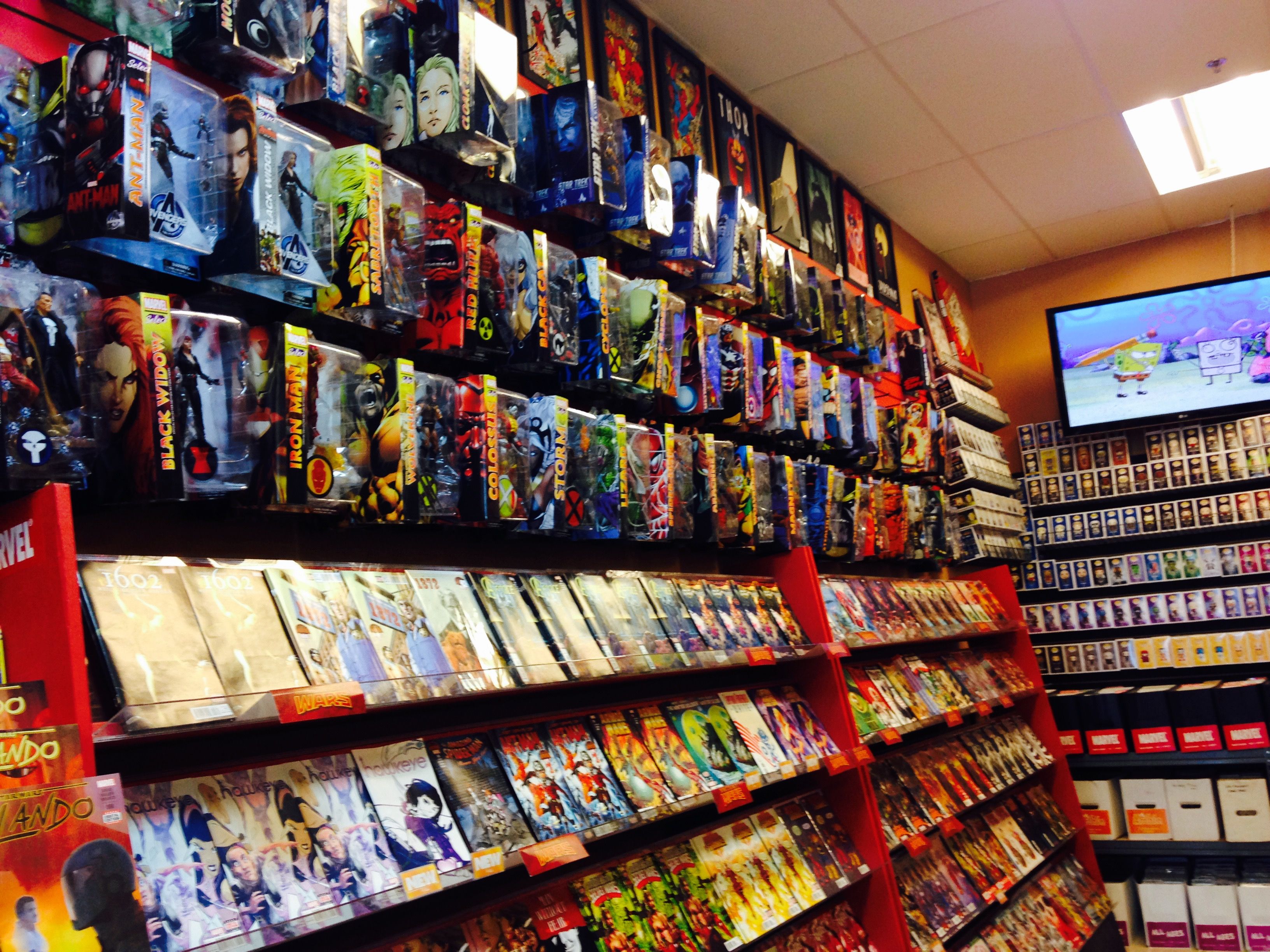 What are your current bestsellers? What are your favorites that deserve to sell better at your store?
This is in such flux these days as No. 1s appear like ants on an Oreo on a weekly basis. I think BOOM! is publishing comics that should sell better, and Valiant is probably the most enthusiastic publisher that should have better sales.
What is your customer base like? How has it change over time, if at all?
It used to be 90 percent white males. Now it's a full cross-section of America. Very happy with the diversity we've seen in the past decade.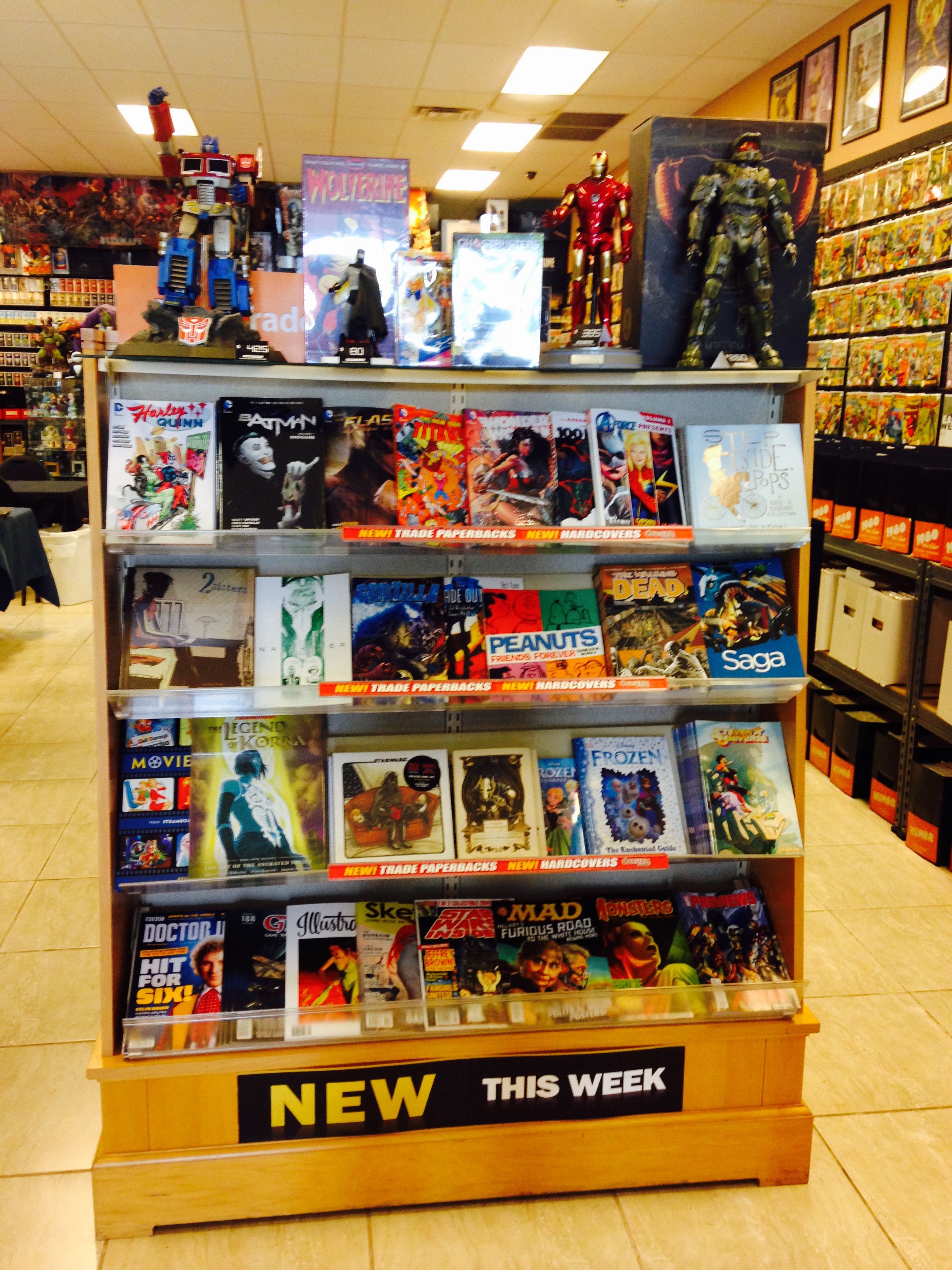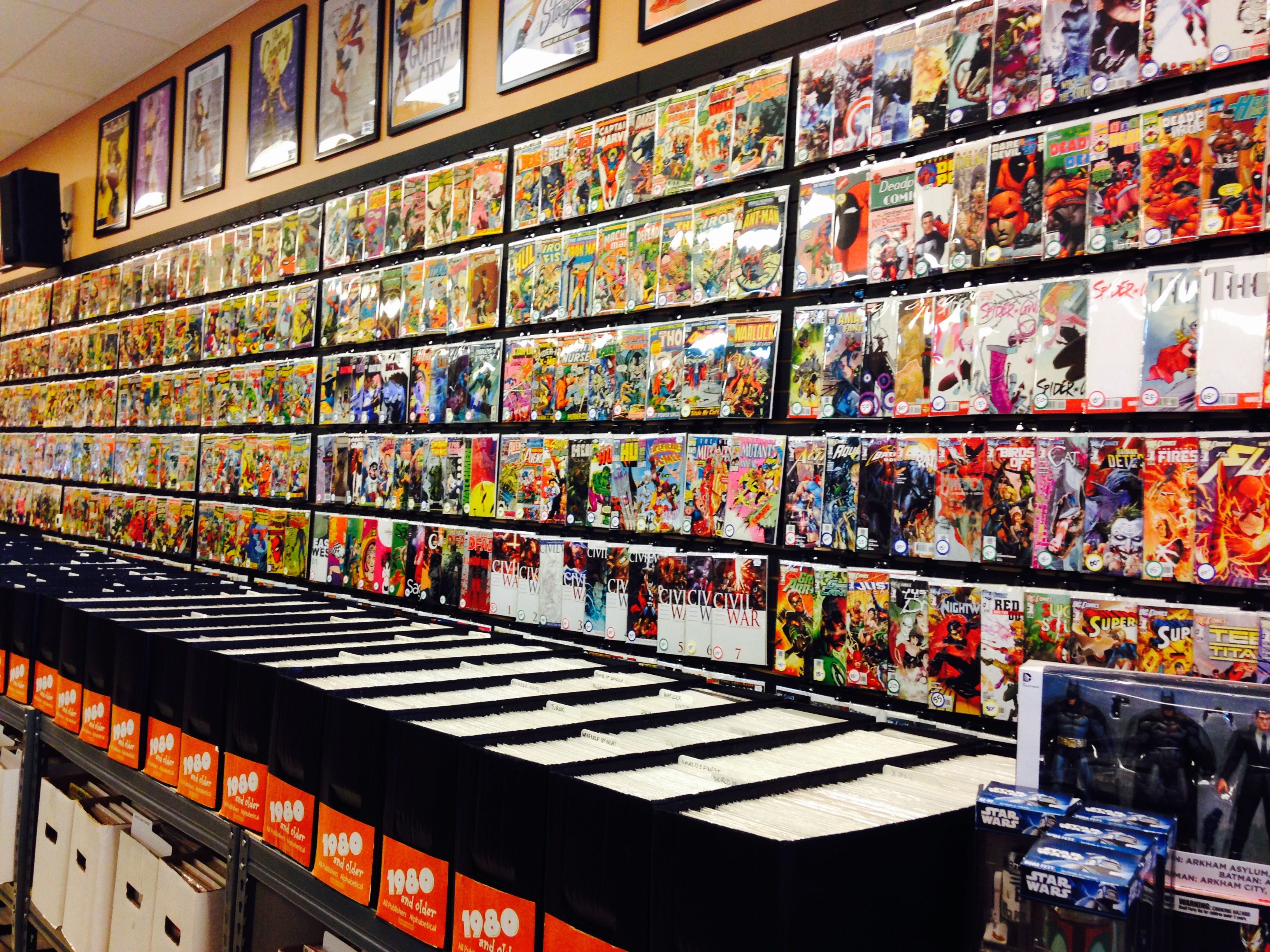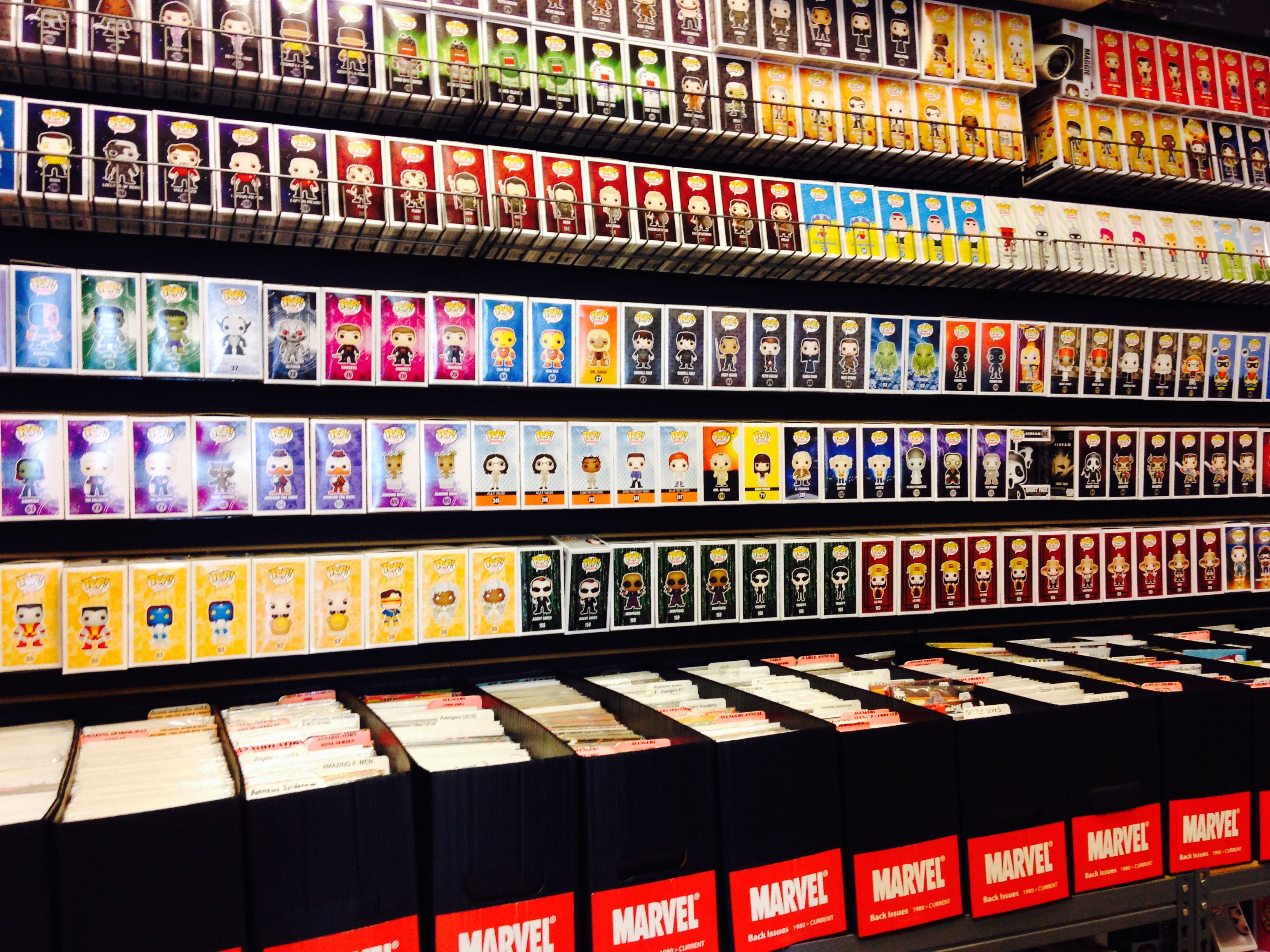 Do you have a discount or loyalty program?
We offer a bonus card to everyone. Spend $10 (pre-tax) and get a stamp. Get 10 stamps and get $10 of stuff free!
Do you have events or any kind of programming, such as signings? How is it coordinating those?
We have hosted creators in the past (Jim Lee, Peter David, Mike Golden, Marty Nodell, Lee Bermejo, Carlos D'Anda, Ale Garza, Jimmy Palmiotti and Amanda Connor) but the crowd has thinned as people meet these folks online. You'd think that would add to the crowd, but it seems to have detracted from it.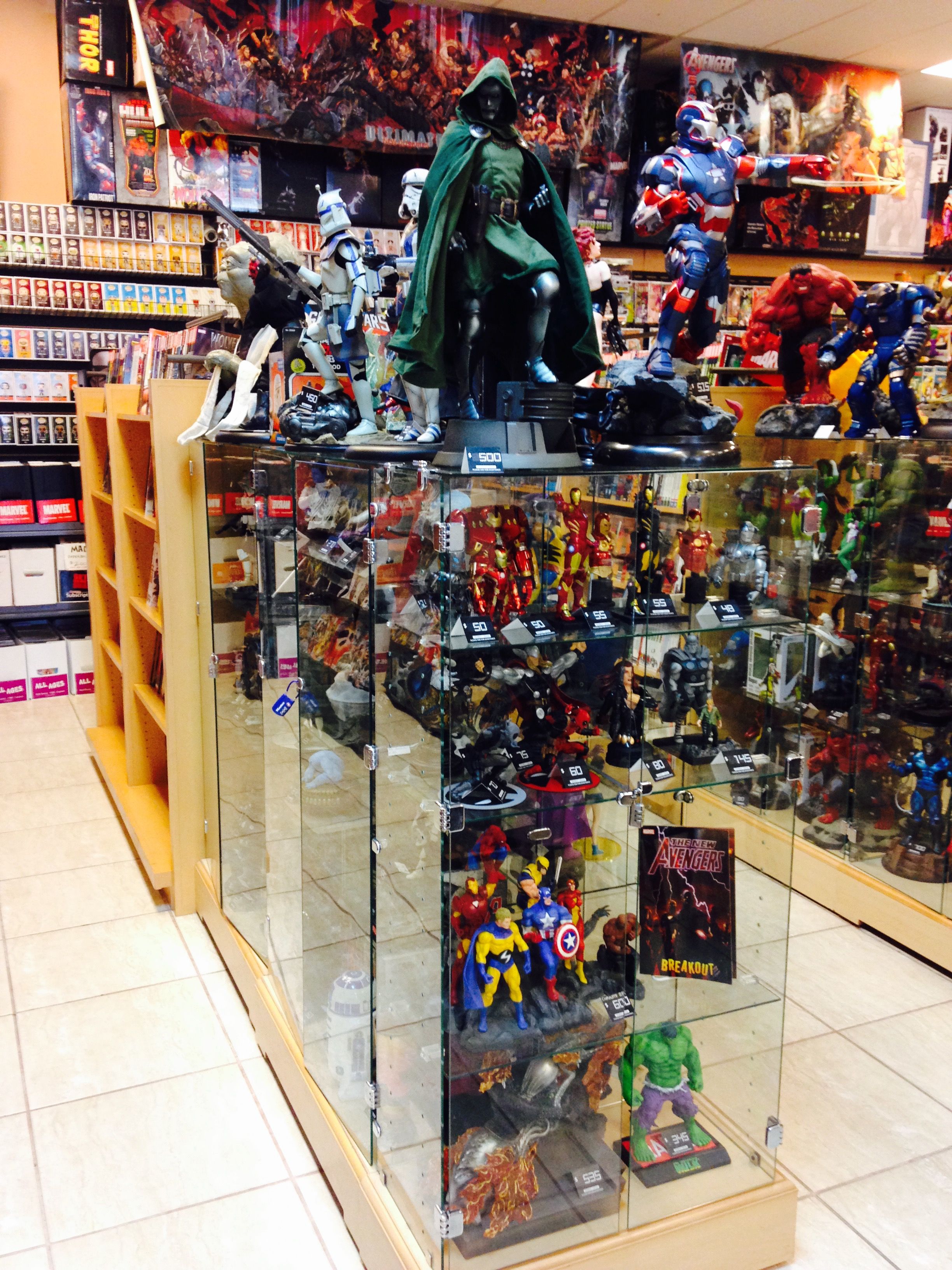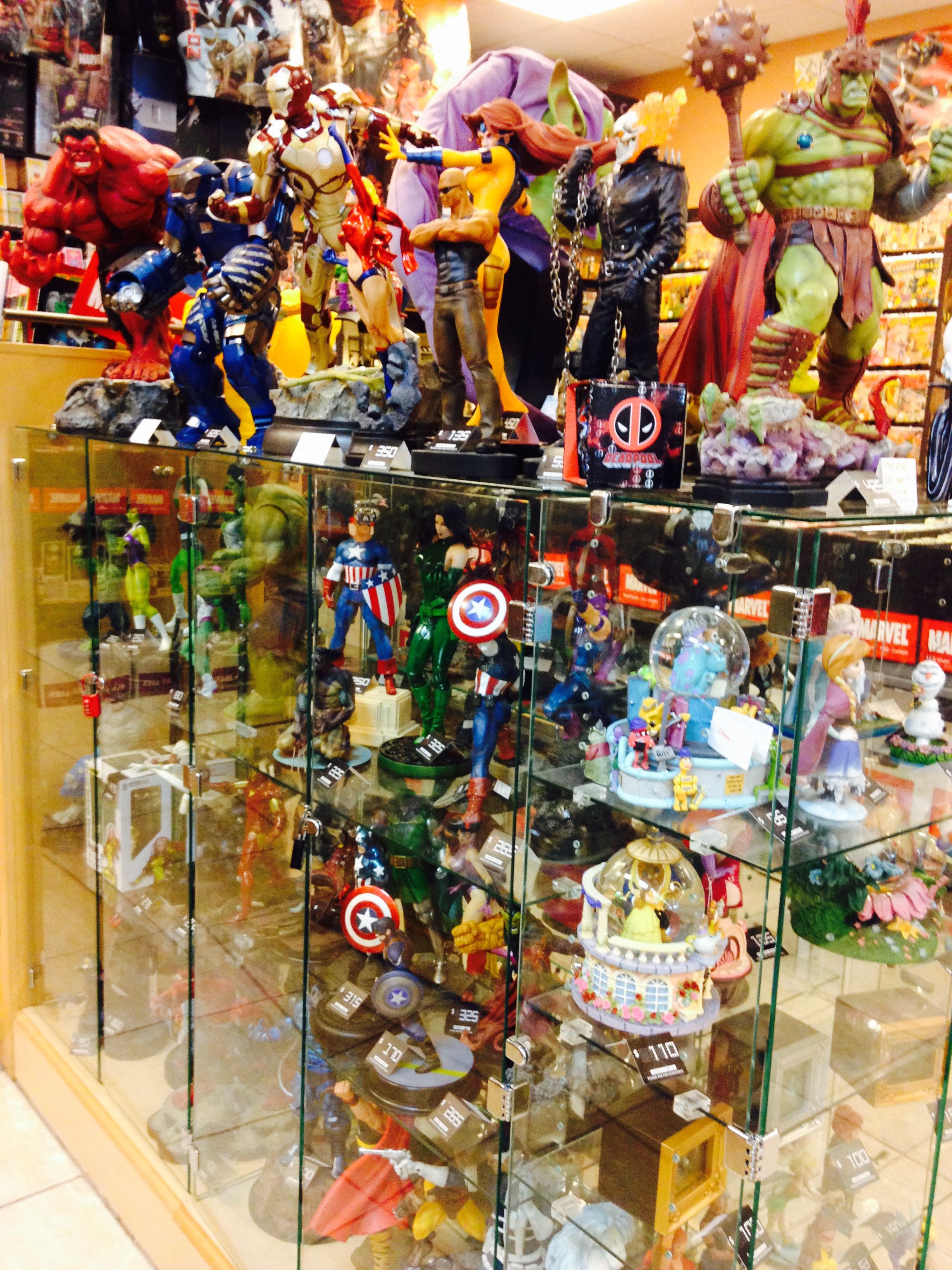 Does your store attend conventions?
We do MegaCon and Tampa Bay Comic Con each year, mainly as promotional efforts.
What do you see as the biggest challenge in the comics industry today that particularly impacts your store?
Over-production. There's no such thing as too many good books, but we're certainly not being overwhelmed with good books. We're also facing the ongoing challenge of being Amazon's showroom. Everyone likes to see what they're buying but more so everyone likes a bargain. Storefronts cost money. No easy way around that.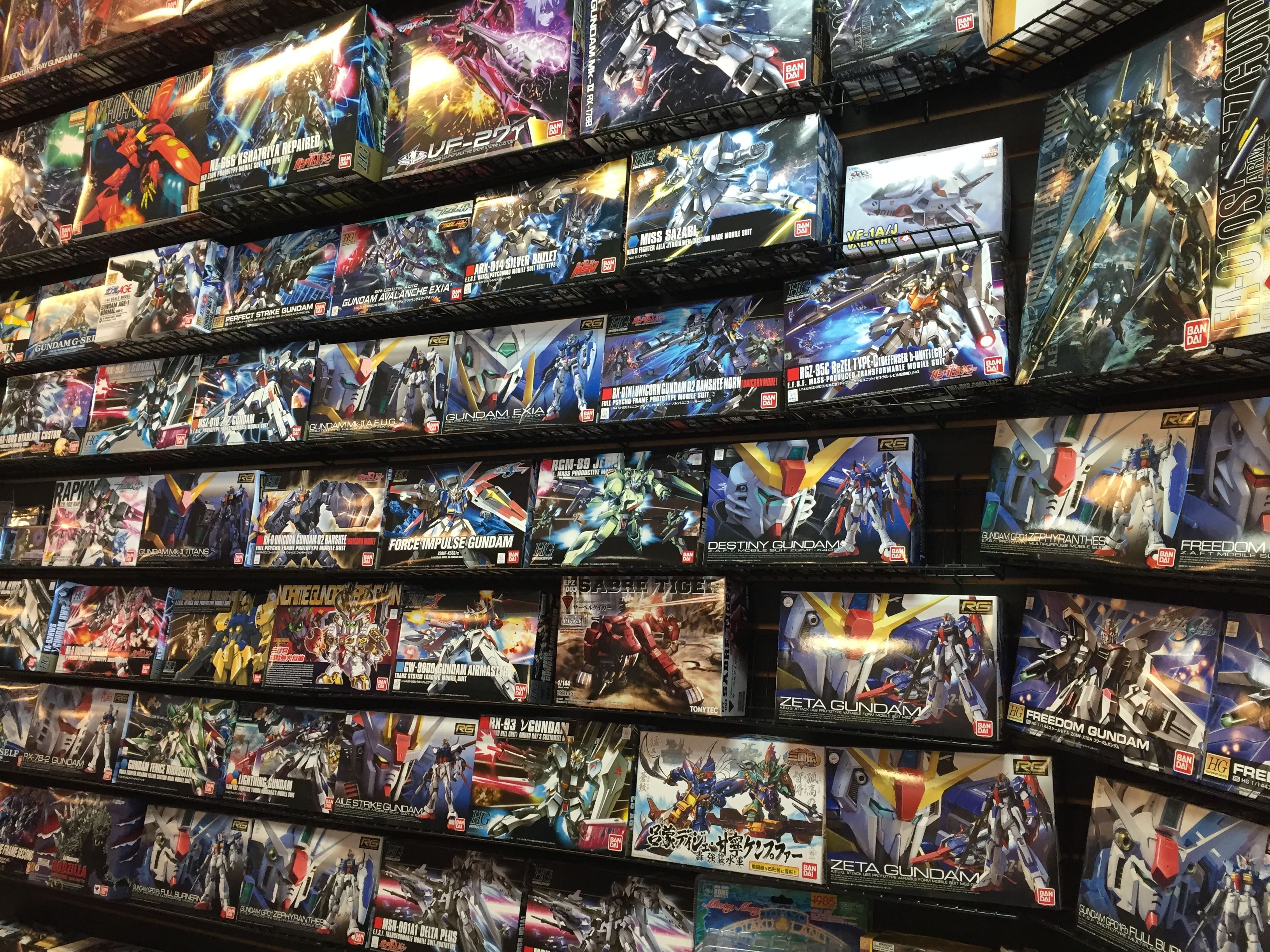 What is the industry's biggest asset that is helping you be successful?
The push into mainstream media via successful TV shows and movies has brought comics to a whole new audience. We're no longer just geek fare.
Anything coming up at Coliseum of Comics that is a good excuse for someone to stop by?
I love this question as it presents an opportunity for my thoughts I always throw out on Free Comic Book Day. Most people stop in on FCBD for free comics. A lot of stores host creators, but to most folks, they have no idea who Jim Lee is, let alone some of this lesser-known contemporaries in the field. Adding creators to the mix, to me, is just adding icing to an already frosted cake. Too much in one day when you could make it two separate, successful events. Likewise, there's new things every day at Coliseum of Comics so there's always a reason to stop by. The comics, statues, games, figures, and everything else that shows up throughout the month are the main event. If we're hosting a creator, tournament, or other event that's added reason but not enough of a reason not to stop in every day!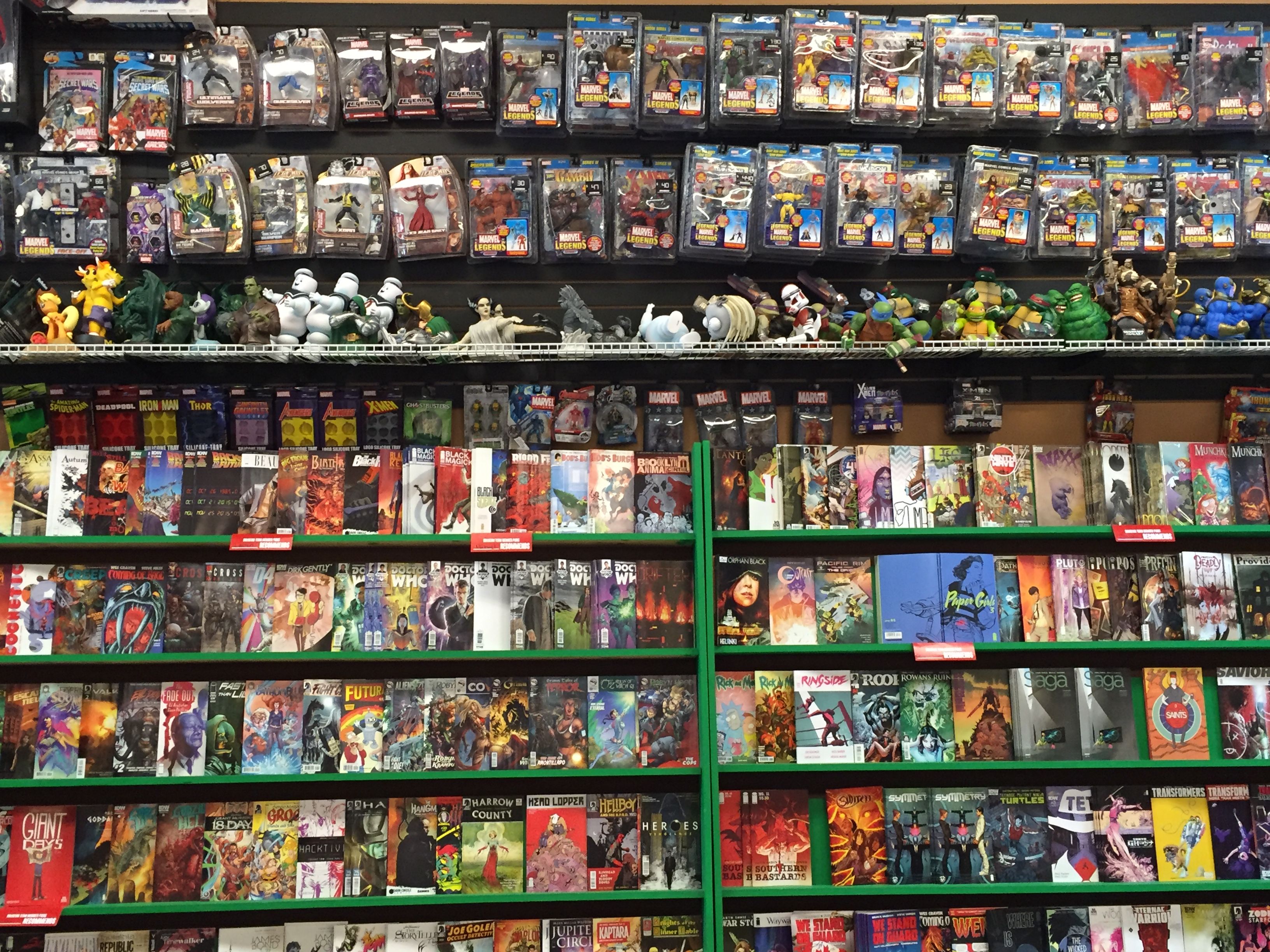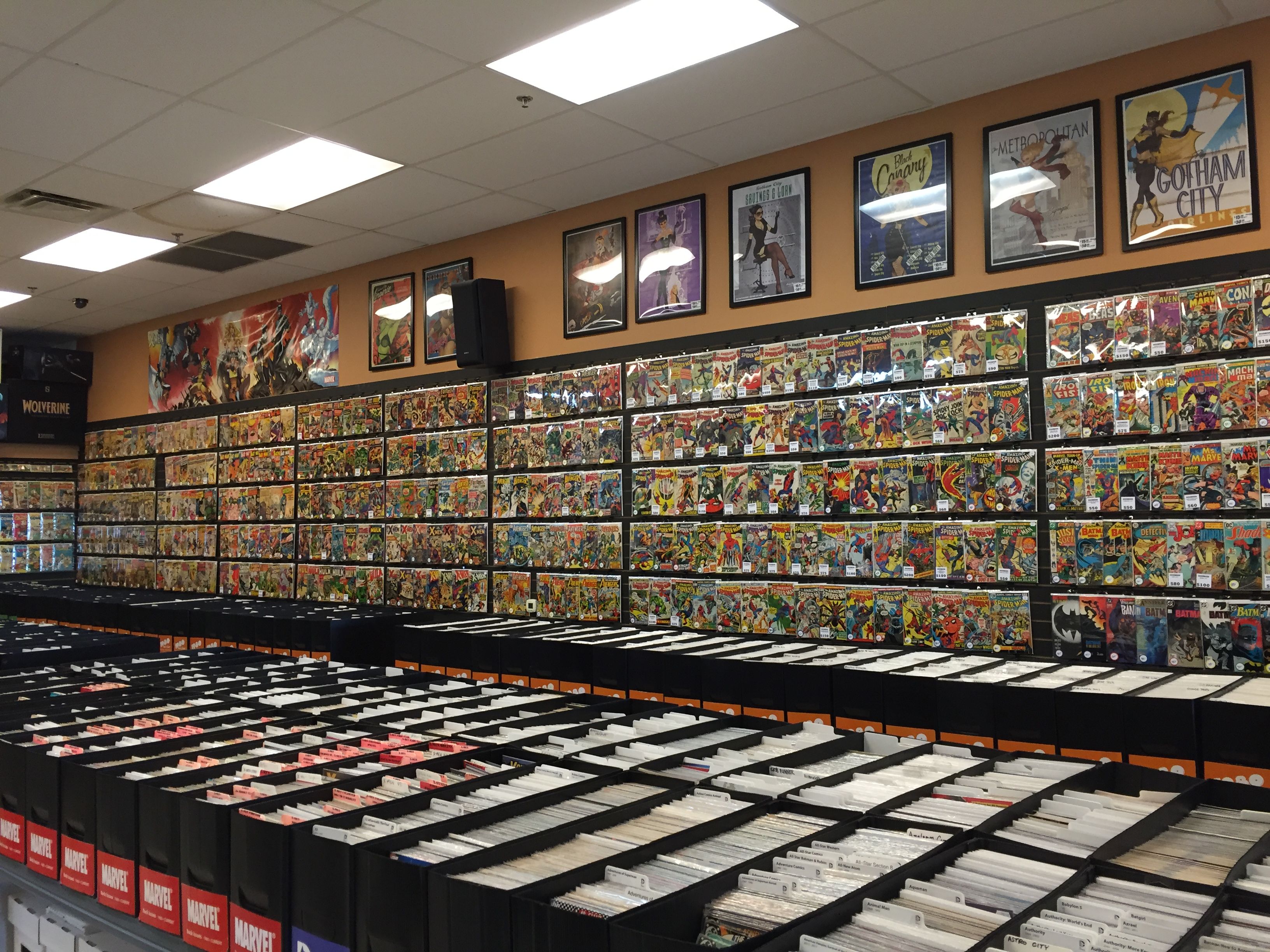 If you'd like to see your store featured here on Robot 6, email us.
Link Source : https://www.cbr.com/store-tour-coliseum-of-comics-in-orlando-florida/