The players of Heracles Almelo are in sackcloth after the humiliating defeat against Excelsior in the post-competition for self-preservation. Due to the 3-0 defeat in Rotterdam, the tukkers need a miracle not to be relegated to the Kitchen Champion Division.
"This was nothing at all, it was very bad of us", was the unsparing comment of captain Justin Hoogma at ESPN† "We are simply outplayed. In the first half we already have to concede a few goals. It was by no means good enough."
Two days after the dismissal of trainer Frank Wormuth, a reaction was expected from Heracles, which was sentenced to the post-competition for body preservation due to a defeat against Sparta (1-3) on the final day of the Eredivisie. That was completely out against Excelsior.
The Almeloërs were mainly played from the cupboard to the wall in the first half and after 45 minutes faced a 1-0 deficit. Heracles came into the game better after the break, but was unable to score and got two more goals in the final phase.
"Of course I was shocked," said interim coach René Kolmschot. "You hope there will be a reaction, but then you get 3-0. It didn't work out. If you play like that, you fall short for these kinds of matches. And of course that hurts. Because you think of the supporters and sponsors? I see disappointment among the supporters. Everyone wants to do their best, but it has not been enough."
Kolmschot also saw that Heracles was "passed on all sides" in the first half hour. "We are a fragile team, you can see that. If things go less well, it will fall apart instead of us remaining compact. At a certain point it went better and I thought that after the break the goal would fall. But then you get 2-0 around the ears and then you see that it is very fragile."
Heracles lost 3-0 to Excelsior in a shocking way.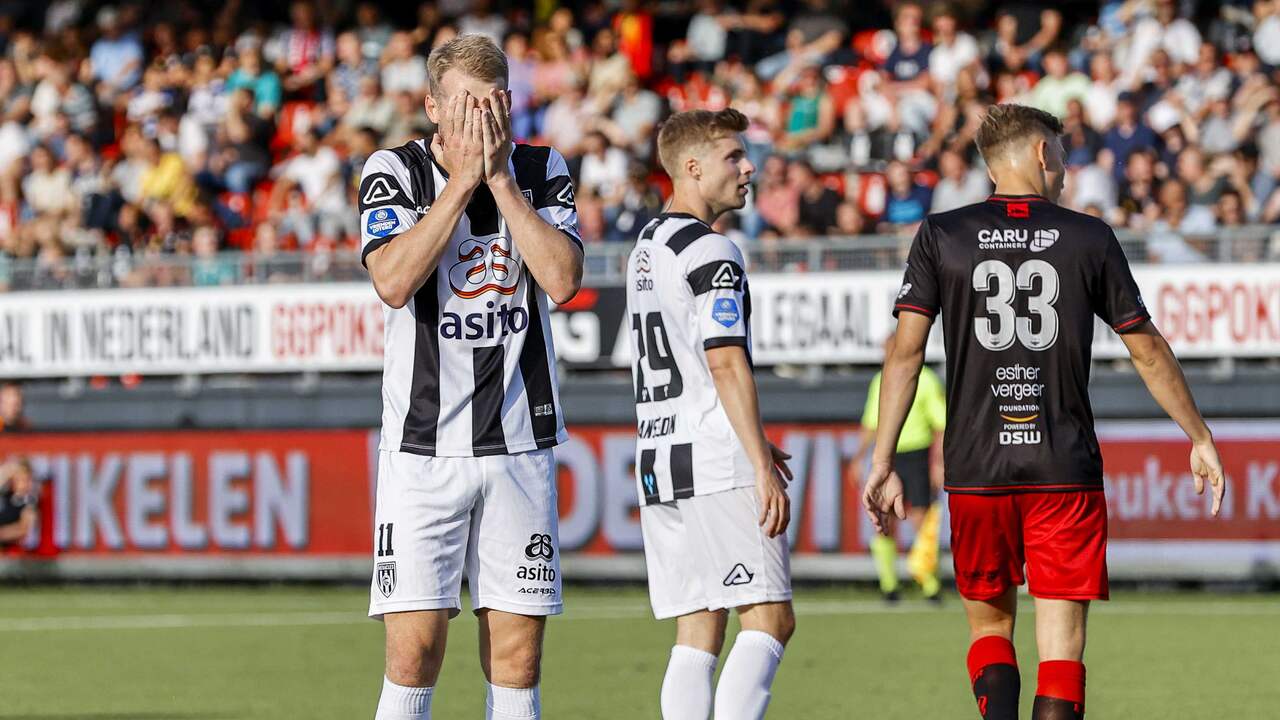 'I have to believe in a turnaround'
Despite the lousy starting position for Saturday's return in Almelo, captain Hoogma, interim coach Kolmschot and attacker Samuel Armenteros refuse to throw in the towel. Relegation would end an uninterrupted run of seventeen seasons of Heracles in the Eredivisie.
"We have to get up quickly, because we still have a chance, even if we have worked ourselves in a bad position," said Hoogma. "As long as we still have a chance, we have to go for it. Giving up is not an option. I still believe in it."
Kolmschot thinks that Heracles still has plenty of chance on its own Erve Asito. "We have more self-confidence at home. I have to believe in it, otherwise you don't have to play football. Then it has to be better than today, because otherwise it makes no sense. It can start haunting us if the 1-0 falls. 50 percent chance. I'm optimistic."
Armenteros is also convinced that Heracles will make it. "The Heracles of now is enough to stay in the Eredivisie. I believe in myself and in my teammates. Anything can happen in football. I've experienced crazier things."