The fact that Heracles Almelo disappears from the Eredivisie after seventeen years has hit the club like a bomb. After a sixteenth place in the regular competition, Excelsior lost twice in the semi-finals of the play-offs.
"It's a drama for the whole club," said general manager Rob Toussaint. "We have pulled out all the stops in recent days to get the turning point. That did not work out."
Heracles intervened hard after the 1-3 defeat on the last match day against Sparta Rotterdam by immediately sending Frank Wormuth, who will be the trainer of FC Groningen next season. Under the moved assistant René Kolmschot, however, the desired turnaround did not come.
"The whole season has been difficult. It sucks. Apparently the poison cup has to be completely empty," gloated Toussaint, who thinks it is still too early to point to the culprits. "I'm full of emotion now, we shouldn't be talking about what we should have done differently."
"Let's come back to that at a later time. We have to move on to next season and bring this beautiful club back to the level where Heracles belongs."
René Kolmschot was unable to break the downward spiral at Heracles.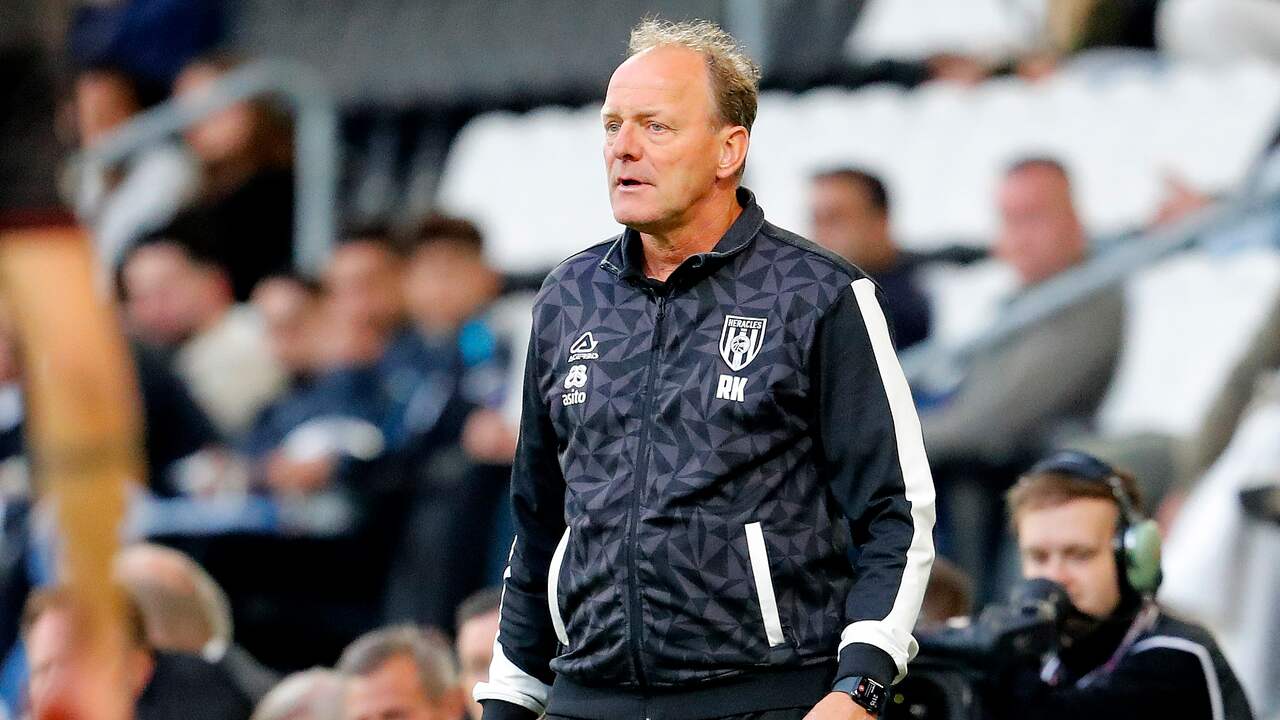 Kolmschot: 'It was rumbling all season'
Heracles took the lead on Saturday evening for his own audience, but faith had disappeared after Excelsior's equalizer. The home team eventually lost 1-3, after already losing 3-0 in Rotterdam.
"We did not stay together after the 1-1", Kolmschot said to ESPN† "Then they all become individualists and there is little that can be done about it. It has not been there for a moment after that."
Although Heracles was above the line for almost the entire season, Kolmschot already felt the mood a bit. "If things go wrong, you can just leave. You can see that now. We have had quite a bit of setback this season. It rumbled and has never been quiet. We also had a lot of bad luck."
Also Samuel Armenteros, who was working on his third period with Heracles, could hardly bear the relegation. "This is a very sour moment. A lot of emotions are going through me. I had not imagined this when I returned here."
The attacker has seen his team slide further and further in the last week. "We are in a downward spiral and have not come out of it. Losing 6-1 over two games, that says enough. This hurts a lot."