New Year's Eve conference Peter Pannekoek scores slightly below average | TV
With a score of almost 2 million, Pannekoek is just slightly below the average of the New Year's Eve conference at the NPO over the past ten years. Herman Finkers scored best in 2015 with about 3 million viewers and Marc-Marie Huijbregts managed to captivate the fewest people in 2018 with almost 1.5 million.
As in previous years, the NPO also amply won the competition compared to other conferences. Najib Amhali was the only other one with a show on SBS6 on Friday. He attracted 487,000 viewers, reports Stichting KijkOnderzoek. It was opposite The Masked Singer on RTL, with a New Year's Eve special that also attracted almost 2 million people.
RTL 4 was actually supposed to have a conference with Guido Weijers, but he withdrew last month due to the new corona measures. Last year, Weijers achieved a score of almost 1.3 million viewers.
Kourtney Kardashian marries in black mini dress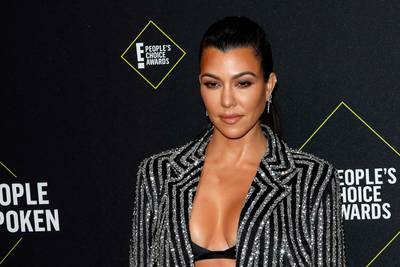 Kourtney Kardashian (43) gives her yes to drummer Travis Barker (46) in a short black dress today. At the height of her belly is a colored image of Mary. The American reality star wears a short black veil with a blue border on her head. That can be seen in photos Kardashian has shared on her Instagram page.
Protest again on Cannes red carpet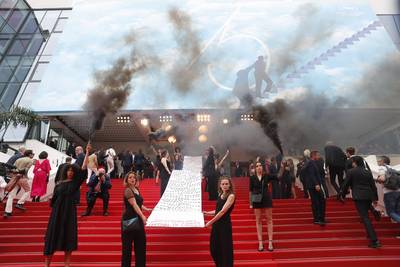 A group of women protested on the red carpet of the Cannes Film Festival today. A group of about ten women gathered around the red carpet premiere of Holy Spider to draw attention to feminicide in France.
Short Round from Indiana Jones and the Temple of Doom was out of work for decades, until now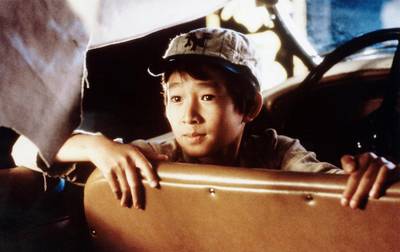 He said he produced more tears in the last few weeks than in the past twenty years combined. Ke Huy Quan from the grandiose Everything Everywhere All At Once, now in cinemas, talks about tears of happiness. As a little boy, he stole the show in two films that evoke warm nostalgia in many people: Indiana Jones and the Temple of Doom and The Goonies. Quan then stopped working as an actor for decades.