After the World Cup in Qatar at the end of this year, Erwin Koeman will become an assistant to his brother Ronald Koeman at the Dutch national team. Patrick Lodewijks will be part of the new technical staff of Orange as a goalkeeper coach. Both sign a contract until the 2026 World Cup.
"We will soon start with a new staff, in which quality and experience count heavily for me. I have worked a lot with Erwin and Patrick before, so then you know what you can do with each other," says Ronald Koeman, who entered the World Cup after the World Cup. Qatar takes over from current national team coach Louis van Gaal.
Erwin Koeman (60) previously worked at Premier League clubs Southampton and Everton as an assistant to his brother one year younger. The 31-time international also stood on his own two feet several times, as coach of Feyenoord, FC Utrecht and Hungary, among others. His last job was at Beitar Jerusalem in Israel last year.
With Lodewijks, Koeman takes on an old acquaintance in his staff at Orange. The former goalkeeper was with Everton and Feyenoord and during Koeman's first period with the Dutch national team (2018-2020) goalkeeper coach under the Groninger. From 2014 to 2015, Lodewijks also trained the goalkeepers of Orange.
Just like here at Southampton, Ronald Koeman will be working again with his brother Erwin.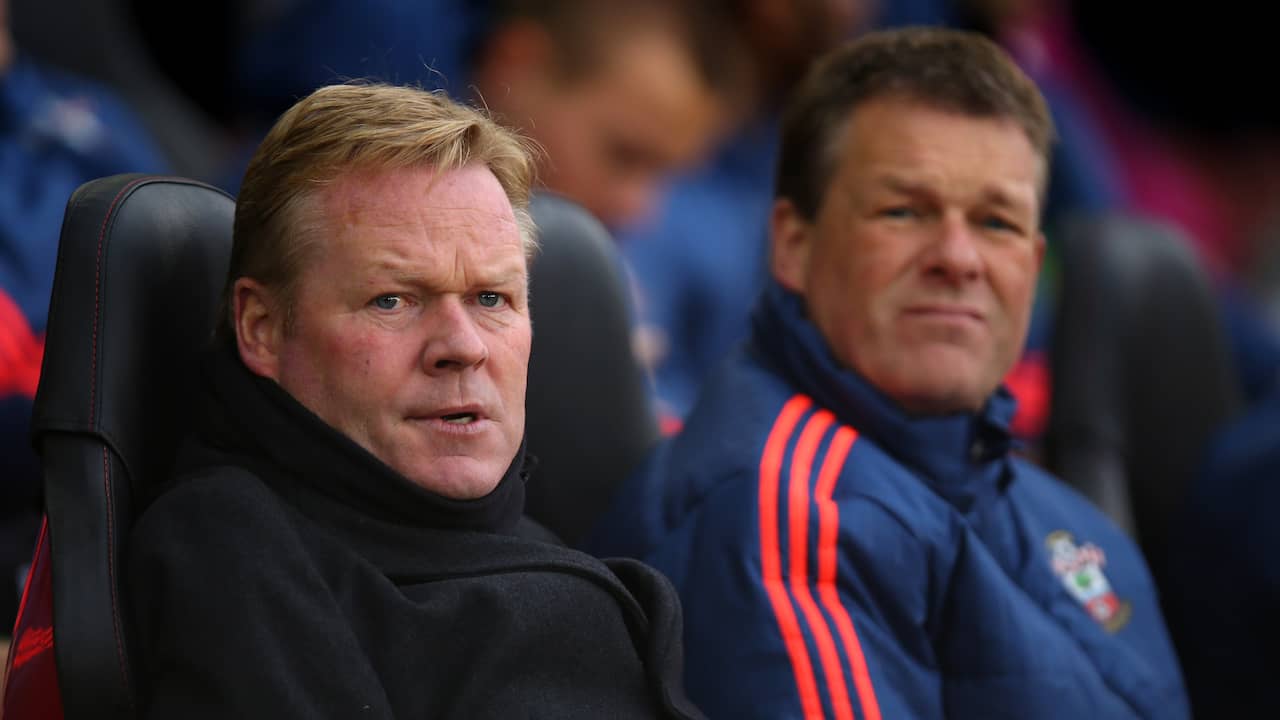 Further details of technical staff not yet clear
Koeman is convinced that he is doing the right thing by working with his brother and Lodewijks again. "The three and a half years with Erwin in England have taught me that he has a good view of things and that we also work in a complementary way. And Patrick is a professional when it comes to goalkeeper matters."
At FC Barcelona, ​​where Koeman was fired at the end of last year, he did not work together with his brother Erwin and Lodewijks. The technical staff of the 78-time international then consisted of Henrik Larsson and Alfred Schreuder, the new Ajax trainer, among others.
It is not yet known who else will join Koeman's technical staff. During his first period with Orange he had Dwight Lodeweges and Kees van Wonderen as assistants. Lodeweges is currently head coach at amateur club VVOG from Harderwijk and Van Wonderen will be coach of sc Heerenveen next season.
Van Gaal is currently working with Danny Blind and Edgar Davids – he recently succeeded Henk Fraser – for the World Cup, which starts in Qatar in November. Frans Hoek fulfills the role as goalkeeper coach under Van Gaal.