Lotto furious after a heavy fall: 'Deliberately drive someone to the ground' | cycling
Daniel McLay (Arkea) and Sam Welsford (DSM) sprinted side by side towards the finish. Belgian sprint talent Arnaud De Lie (Lotto-Soudal) tried to squeeze through, but couldn't, after which he and McLay hit the ground with a few meters to go and many other riders tumbled over them. Especially De Lie seemed to be in bad shape. The 20-year-old sprinter stayed on the asphalt for a long time. The doctors were there to help him. He has been taken to hospital and will not start in the second leg. He is said to have no fractures, but does have a concussion.
Welsford stayed upright and crossed the line first. However, the jury decided to declassify him. As a result, the victory went to the Dutch sprinter Arvid de Kleijn (Human Powered Health). Nils Eekhoff, Welsford's teammate, was third and Bram Welten seventh. It is the fifth victory of his career and the first of 2022 for 28-year-old De Kleijn.
According to Lotto-Soudal, Welsford's declassification is a minimal penalty. "We have filed a complaint," said sports director Nikolas Maes. "If this isn't deliberately driving someone to the ground, then I don't know anything about it. If someone is faster, you have to let them pass and not try to stop them."
New national coach Koeman takes brother Erwin to Orange as an assistant | NOW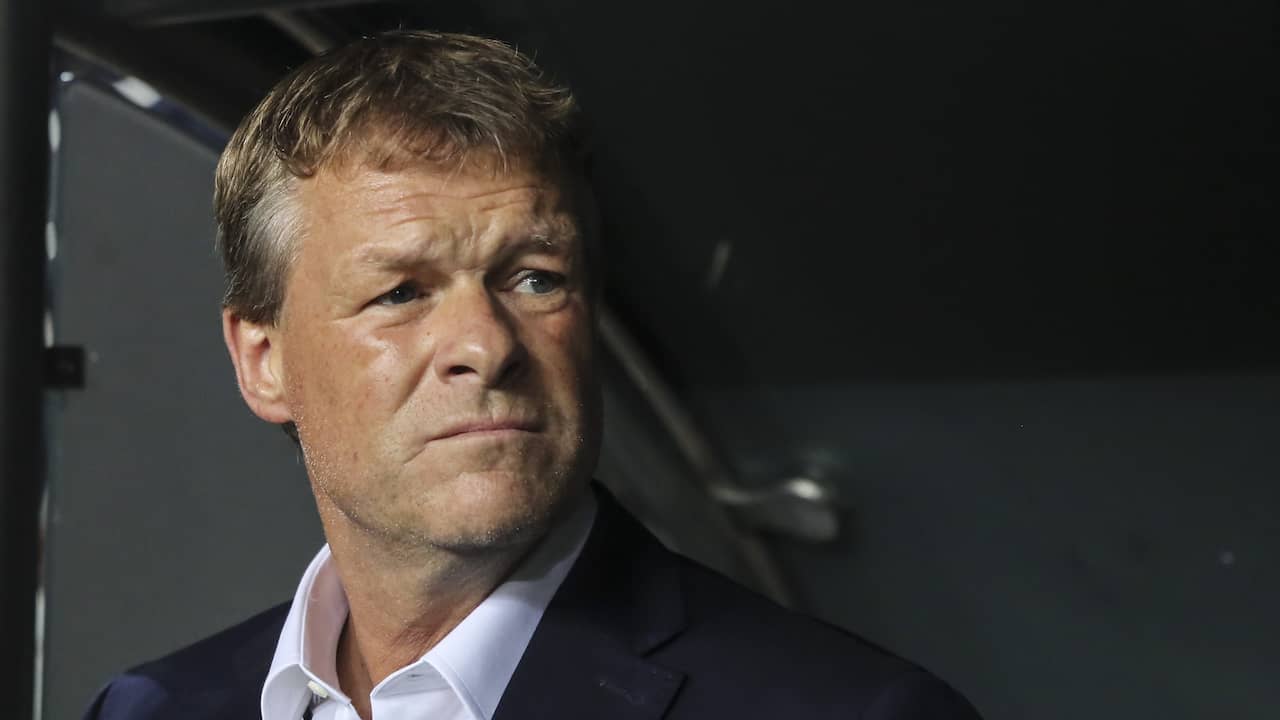 After the World Cup in Qatar at the end of this year, Erwin Koeman will become an assistant to his brother Ronald Koeman at the Dutch national team. Patrick Lodewijks will be part of the new technical staff of Orange as a goalkeeper coach. Both sign a contract until the 2026 World Cup.
"We will soon start with a new staff, in which quality and experience count heavily for me. I have worked a lot with Erwin and Patrick before, so then you know what you can do with each other," says Ronald Koeman, who entered the World Cup after the World Cup. Qatar takes over from current national team coach Louis van Gaal.
Erwin Koeman (60) previously worked at Premier League clubs Southampton and Everton as an assistant to his brother one year younger. The 31-time international also stood on his own two feet several times, as coach of Feyenoord, FC Utrecht and Hungary, among others. His last job was at Beitar Jerusalem in Israel last year.
With Lodewijks, Koeman takes on an old acquaintance in his staff at Orange. The former goalkeeper was with Everton and Feyenoord and during Koeman's first period with the Dutch national team (2018-2020) goalkeeper coach under the Groninger. From 2014 to 2015, Lodewijks also trained the goalkeepers of Orange.
Just like here at Southampton, Ronald Koeman will be working again with his brother Erwin.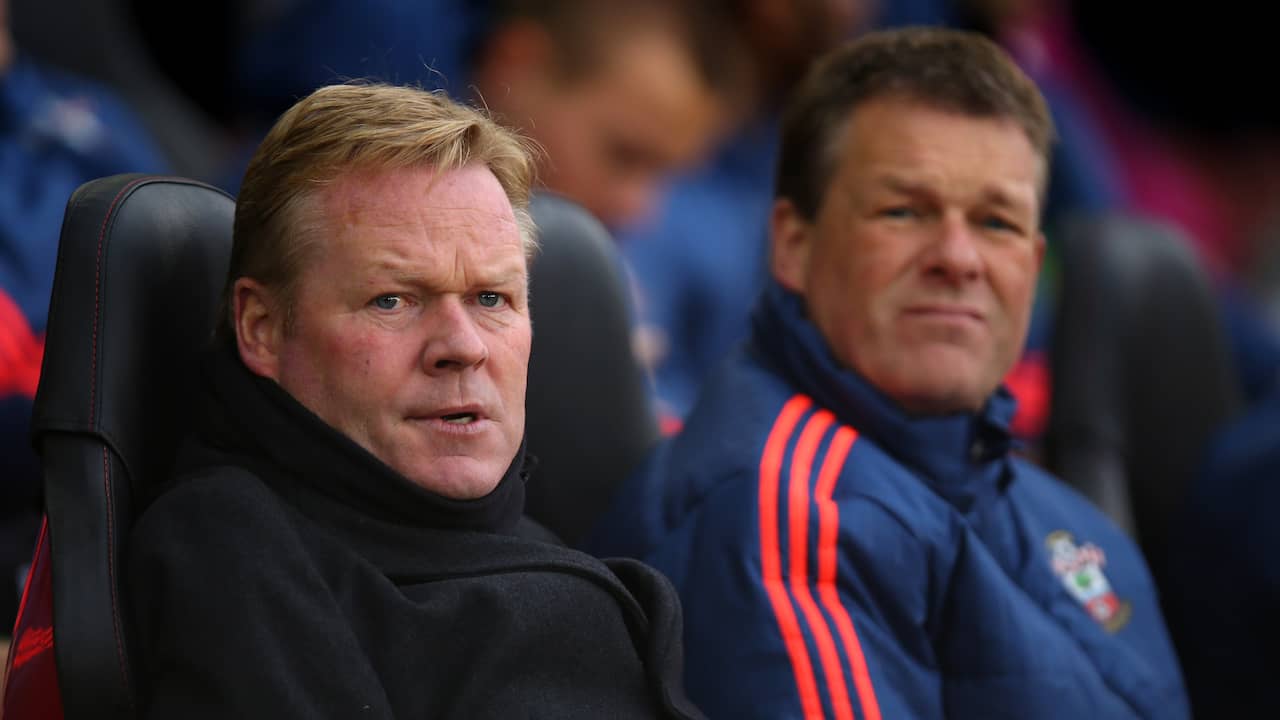 Further details of technical staff not yet clear
Koeman is convinced that he is doing the right thing by working with his brother and Lodewijks again. "The three and a half years with Erwin in England have taught me that he has a good view of things and that we also work in a complementary way. And Patrick is a professional when it comes to goalkeeper matters."
At FC Barcelona, ​​where Koeman was fired at the end of last year, he did not work together with his brother Erwin and Lodewijks. The technical staff of the 78-time international then consisted of Henrik Larsson and Alfred Schreuder, the new Ajax trainer, among others.
It is not yet known who else will join Koeman's technical staff. During his first period with Orange he had Dwight Lodeweges and Kees van Wonderen as assistants. Lodeweges is currently head coach at amateur club VVOG from Harderwijk and Van Wonderen will be coach of sc Heerenveen next season.
Van Gaal is currently working with Danny Blind and Edgar Davids – he recently succeeded Henk Fraser – for the World Cup, which starts in Qatar in November. Frans Hoek fulfills the role as goalkeeper coach under Van Gaal.
Players Eintracht welcomed as heroes in Frankfurt: 'You have made yourself immortal'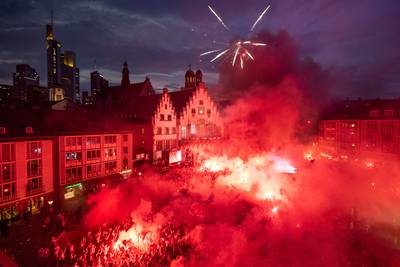 The football players of Eintracht Frankfurt have been welcomed as heroes in the German city after winning the Europa League. The selection of trainer Oliver Glasner returned to Frankfurt at the end of the afternoon on Thursday, after the win a day earlier at Rangers FC in Seville.
Valentijn Driessen: 'Apparently it wasn't that bad at Varkenoord' | Football
Premium
The best of De Telegraaf
European finals are very exciting, with 100,000 Scots and 50,000 Germans in Seville. Those with a ticket for the Europa League final turned it into a popular festival. Without this entourage, a blood-curdling penalty series remained after a dragon of a match between Eintracht Frankfurt and Rangers FC. Apart from all the tension, it is not surprising with the number eleven of the Bundesliga against the number two of the Scottish Premier League.