Joop van den Ende in the spotlight in the Volle Zalen special | TV
The televisionprogramme Full Halls comes with a portrait about Joop van den Ende. As the TV, film and theater producer celebrates his 80th birthday on February 23, an extra-long episode of the AvroTros program will look back on his career on February 22.
Anouk: 'Two girls from my team also victims of The Voice'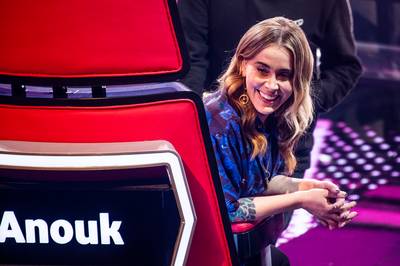 Anouk, former coach at The Voice of Holland, says she has had two girls in her team who have been victims of transgressive behaviour. According to her, the singer only found out about this when she went to investigate following the broadcast of Boos in which stories about sexual misconduct in the talent show came out.
Viewing tip: polderrom bowl with Kraantje Pappie and Yolanthe gives confidence in love | Lifestyle
The reviews of F*ck the Love from 2019 didn't lie: the film, which attracted 100,000 visitors within a week, contained 'painfully nasty jokes'. It did not stand in the way of a sequel to the movie with Bo Maerten, Yolanthe Cabau and Maurits Delchot about various love affairs.
In part two by the directing duo Appie Boudellah and Aram van de Rest, which can now not be seen in cinemas but on Netflix, hip-hop artist Kraantje Pappie makes his acting debut as rapper Beautiful Max, the new flame of Bo (Yolanthe Cabau). "I thought: let me set the bar sky-high right away," he jokes.
"Beautiful Max makes somewhat vulgar, flat music for the clubs. A bit like the old Kraantje Pappie. But he turns out to have a sensitive side and that ties in with how I am now. I choose my words more carefully. While Beautiful Max is only talking about bitches has. Ha, I don't think he even knows the word women." The artist, who says he is an avid romantic-comedy viewer, calls the film 'easily digestible matter'.
heavily pregnant
Actress and singer Anouk Maas experienced a different scoop. Like Monica, she walks around heavily pregnant. The belly she was wearing for the camera felt real. "I started walking differently and automatically protected my stomach with my hands. Once I was completely wrapped up when I still had to paint my toenails. There was no way I could reach it. Then Edwin Jonker did it for me."
Jonker plays her lover Jack who has done 'a Douwe Bob'. Because Cindy (Victoria Koblenko) is also pregnant by him. "I felt sorry for her. In such a situation there is so much that comes at you and then hormonally everything happens in your body. It seems unimaginable that another is pregnant with the same man, but it happens. And I can tell that story."
Veteran Nienke Plas returns as the tastemaker Kiki. "She shits so much, unlike the rest of the girl group who think everything over and are so sensitive." A role that is not too far from the YouTube star. "I am not easily cast as a wallflower, although that also seems fun."
She enjoyed her alliterative lyrics, sometimes rewritten with her own hands. For example, Kiki calls out to Lisa (Bo Maerten) and Angela (Bettina Holwerda) during her bachelorette holiday in Ibiza: 'The two prude poppies are having a good time while I'm lying here with my closed box'." Plas explains that Kiki has to get used to her status as a betrothed woman. "The bed partners always rotated nicely, now she has to take into account at home."
She has often filmed in Ibiza, it remains pleasant. "Although it was a challenge for the people of make-up and hair as soon as the heat and moisture in the air increased. Then it sounded: 'Oh oh, Nienke is turning into a sheep again, quickly back in the air conditioning'."
Of course, all characters get their share of drama to digest. But according to Nienke Plas, despite the title, the film brings faith in love. "It's a rom-bowl, isn't it? That has to end with a heart."
Jeroen van der Boom releases new summer single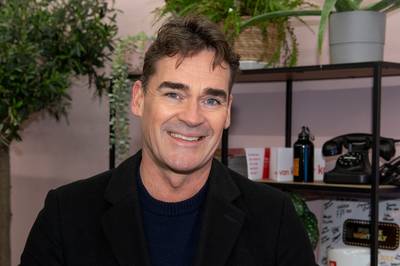 Jeroen van der Boom has released a new single. With Let me in, the singer hopes to have a new summer hit.