Former Ajax and Feyenoord striker Henk Groot (84) passed away | NOW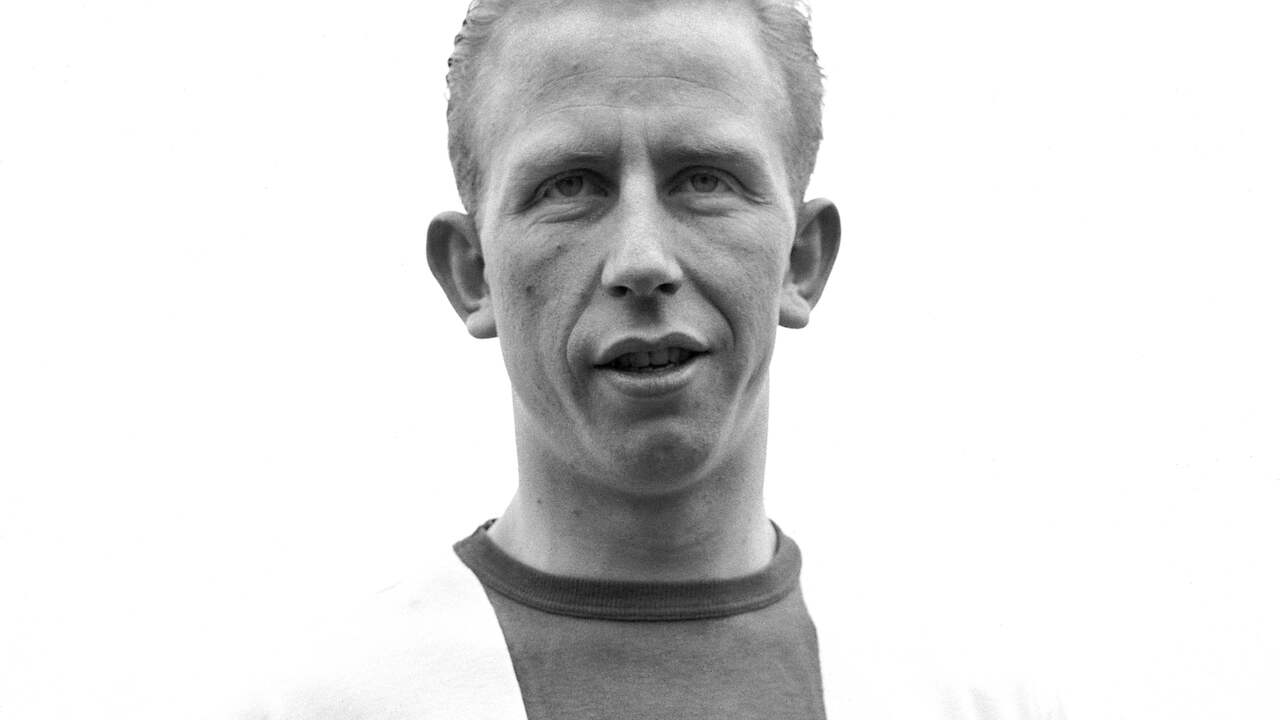 Former Ajax and Feyenoord striker Henk Groot has passed away. The two-time top scorer of the Eredivisie, who made a name for himself in the sixties, has turned 84 years old.
Groot played for Ajax for most of his career (between 1959 and 1963 and from 1965 to 1969). In between, he played two seasons for Feyenoord.
Groot scored continuously on behalf of both clubs. He scored 207 goals in 305 official matches for Ajax, the majority of which he scored during his first period. Only Sjaak Swart, Johan Cruijff and Piet van Reenen scored more often in the shirt of the team from Amsterdam.
Moreover, Groot is still the Ajax player with the most league goals in one season. In the 1960/1961 season, he scored no fewer than 41 goals, after he had also become Eredivisie top scorer a season earlier with 37 goals.
In 1963 Groot was put on the transfer list out of dissatisfaction with a failed transfer to Italy, after which Ajax sold him to rival Feyenoord. On behalf of the Rotterdam team, the striker scored 34 goals in 54 games. In 1969 Groot had to end his career at the age of 31 due to a knee injury.
Henk Groot in 1968 in action on behalf of Ajax.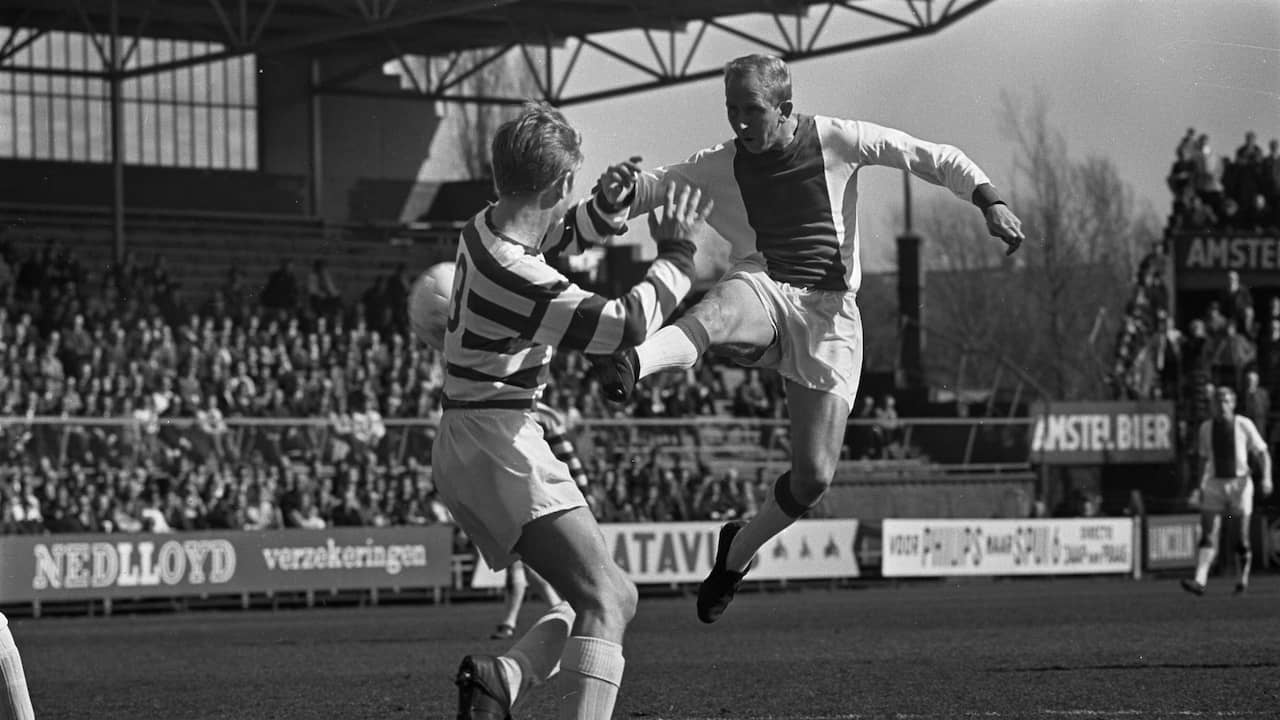 Only five Eredivisie players scored more than Groot
Groot finished on a total of 194 Eredivisie goals, with which he occupies sixth place in the eternal ranking. Only Willy van der Kuijlen (311 goals), Ruud Geels (265), Cruijff (215), Kees Kist (212) and Tonny van der Linden (204) scored more often.
Groot became champion with Ajax four times in total. He once won the national title with Feyenoord. He was also cup winner with both clubs. In 1969, just before the end of his career, he lost the European Cup I final to AC Milan (4-1) with Ajax.
Furthermore, Groot came to 39 international matches and twelve goals on behalf of the Dutch national team. He never played a World Cup or European Championship, because the Orange did not qualify during that period.
Henk Groot in 2019 in the stands at an Ajax match.
Verhoeven: 'Nice to see Overeem versus Hari first'

Verhoeven: 'Nice to see Overeem versus Hari first'
Pérez is disappointed with team orders in Spain: 'Thought Max would give back' | NOW
Despite his second place in the Spanish Grand Prix, Sergio Pérez was not satisfied with the course of his race. The Mexican was disappointed that he had to leave for Max Verstappen and therefore wants an explanation from his team.
"I think I deserved to win today," 32-year-old Pérez told Sky Sports† "At the start of the race I gave up my position with the idea that I would get that position back later, but then the strategies suddenly changed. Max's strategy turned out to be clearly the better one."
Pérez gave up on lap ten for Verstappen, who had flown into the gravel just before that and fell from second to fourth place as a result. Pérez was stuck behind Russell and wanted to give Verstappen the opportunity to attack the Mercedes driver.
However, Verstappen struggled with problems with his DRS system and was unable to overtake Russell. After the pit stops, Pérez rejoined Verstappen and Russell, but the Mexican did not get his position back from the Dutchman.
In the final phase, Verstappen again ended up behind Pérez. The two-time Grand Prix winner was ordered not to delay Verstappen and indicated over the on-board radio that he thought that was "not fair". Nevertheless, Pérez stepped aside, after which Verstappen's victory was no longer in danger.
'Want to discuss some things with the team'
Although Pérez emphasized that he is happy with the team result, he still hopes to receive an explanation from his team. "There are some things I want to discuss internally with the team so I can understand why certain choices were made," he continued.
"When I'm driving it's hard to see the bigger picture. I'm not saying I've been a victim of team orders, I just want to understand why the strategies suddenly changed
With his victory, Verstappen took over the World Cup lead from Leclerc. The Red Bull driver has six points more than his competitor from Ferrari (110 to 104 points). The Formula 1 season will continue next week with the Monaco Grand Prix.
Podcast | Giro Stage 15: Profit warning from Mollema and KOMmetjes yacht from Van der Poel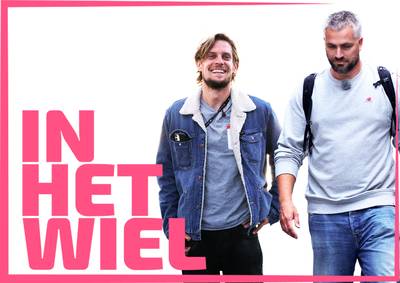 Every day, Thijs Zonneveld and Hidde van Warmerdam discuss the stage of the day. Today a tough mountain ride on the way to Cogne. Ciccone, Mollema's teammate, wins from a large group of refugees that also included many Dutch people.