The chagrin prevailed at Feyenoord before Arne Slot started his job in De Kuip in June. In one season, everything has completely changed in Rotterdam: the club will be in a European final on Wednesday for the first time in twenty years. How the coach of a worn-out team made an impressive football machine and gave Feyenoord its pride back.
Slot wants to emphasize one thing when he sits down behind the desk in De Kuip on June 21, 2021. He has just finished his first working day as a Feyenoord trainer and gives his first press conference. "It's not like we're going to turn the world upside down," he says dryly. Slot just wants to change some details, especially in terms of tactics.
The call for a breath of fresh air is great at Feyenoord after a season full of chagrin: under the leadership of Dick Advocaat, the club pulls out early in the title fight, there is a lot of dissatisfaction with the defensive game and a ticket for European football is only made via the play-offs. offs secured. The documentary That one word – Feyenoord also reinforces all the negativity around the club.
The corona crisis has also further stripped Feyenoord financially: there is no red penny in the house and competitors Ajax and PSV seem to be miles ahead of the fifteen-time national champion. Even AZ has outflanked Feyenoord. It raises the question of what inspires Slot to sign with Feyenoord as a trainer of AZ.
Slot does not shy away from the monster job: he will start his era in Rotterdam at the end of June with almost the same team as Advocaat. His first achievement is the banishment of high earner Nicolai Jørgensen, because he "wants to continue only with guys who want to stay".
It turned out to be the prelude to a fairytale season, in which architect Slot turned the football world in Rotterdam completely upside down, despite the hopeless lost title battle with champions Ajax and PSV. According to midfielder Orkün Kökçü, Feyenoord "owes everything to this trainer". Where 'everything' is mainly expressed in Feyenoord's first European final in twenty years, Wednesday evening in Tirana. The three main ingredients that brought Feyenoord here: tactics, fitness and team spirit.
Feyenoord is in a European final for the first time in twenty years.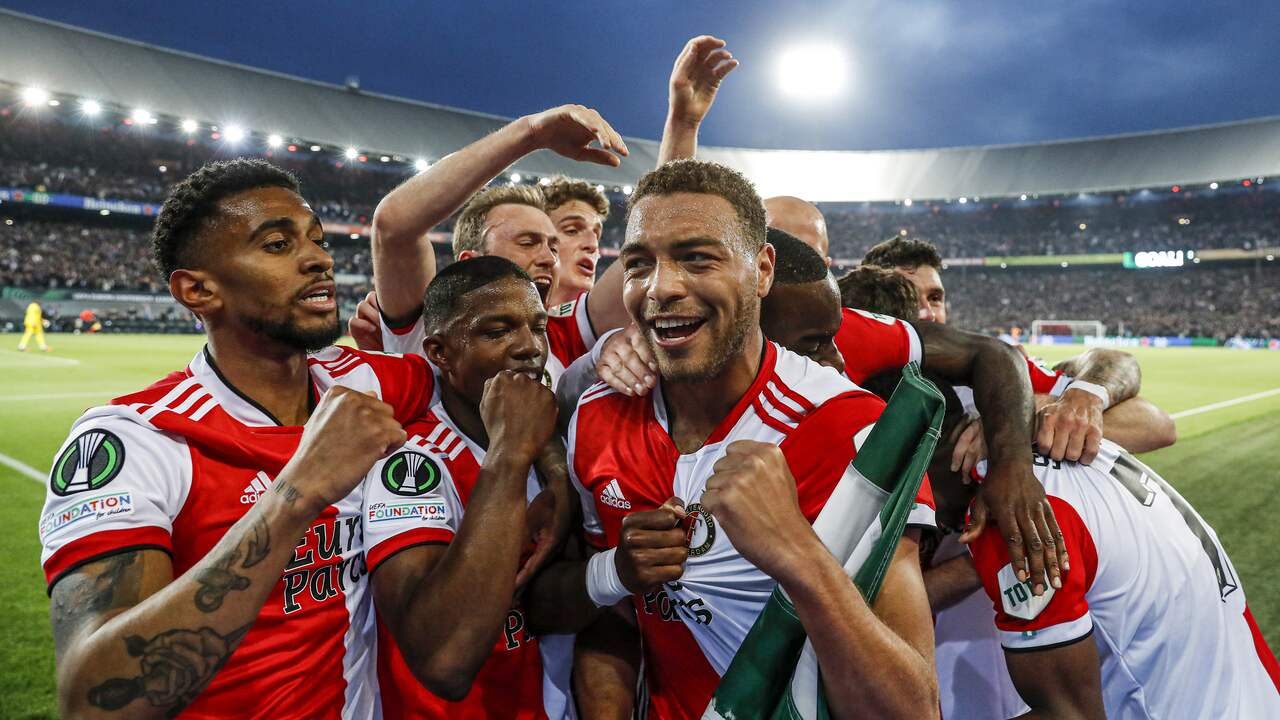 Tactics: Feyenoord plays unprecedented offensive
Slot says on his first day at Feyenoord that his biggest challenge will be on "letting players perform new tasks at a fast pace". It soon becomes clear what the tactician means by this: Feyenoord will play unprecedented attacking football, in which the attackers are constantly chasing the opponents' defenders. The contrast with Advocaat, who prefers to play counter football, could hardly be greater.
Slot is helped by technical director Frank Arnesen in perfecting his playing style: the diligent midfielder Guus Til, who knows Slot from their joint period at AZ, is hired until the end of the season. In addition, the arrival of the unknown midfielder Fredrik Aursnes and the equally unknown defender Gernot Trauner is a bull's eye. The lack of the departed star player Steven Berghuis, who moves to Ajax after much controversy, is hardly felt.
Another crucial intervention by Slot is the different position of top talent Kökçü. The Turkish international plays under Advocaat with varying degrees of success, mainly as an attacking midfielder, but his successor makes him a controlling midfielder. It turns out to be a golden opportunity: Kökçü excels every week and has nine goals and just as many assists.
"Number 10 is only on my shirt, otherwise that is a closed period," Kökçü recently told the AD† "The controlling role, that's my position. So more concerned with the build-up. I used to want to see crazy actions. The players who did that were my favorite players. Now I look back images of Iniesta and then I enjoy much more than that I did before."
In Slot's tactics, star player Luis Sinisterra (23 goals) also gets plenty of room for his actions, while the powers of Bryan Linssen and Cyriel Dessers are fully utilized with the surprise tactic.
Orkün Kökçü has been in top shape since the arrival of Arne Slot.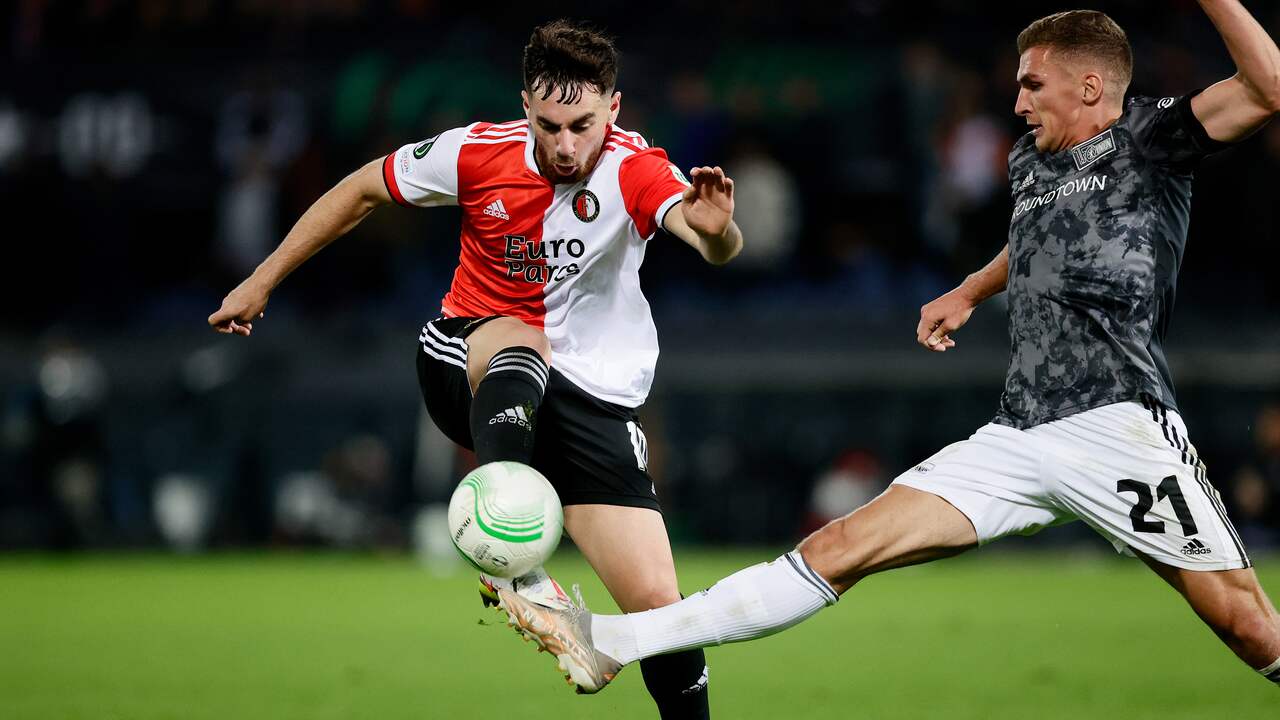 Fitness: the 'recovery cup' for 'Olympic athletes'
Fitness is an important weapon of Feyenoord. According to Stijn Vandenbroucke, the Belgian head of the medical team and performance team at Feyenoord, the "American sports culture" applies to the club from this season: the players at Trainingscomplex 1908 are busy getting better every day.
"We're trying to inspire the guys to get the mindset of Olympic athletes," Vandenbroucke said recently in Feyenoord Magazine† "For that, you have to explain well what it takes to be and remain successful. That starts with consistently maintaining the basics. We constantly motivate the team to do just those extras that the competition may not do."
One of the novelties is the so-called 'recovery cup': players can score points by working on their recovery after a match or training, with which they can win small prizes in the meantime. Since then, players have been signing up as early as 8am to practice yoga or take an ice bath.
Striker Linssen says after the home game against FC Utrecht, which Feyenoord wins thanks to a goal from Sinisterra in injury time, that the players have become fitter due to the new approach. "I think we laid a good foundation at the start of the season. We built up a good condition there."
The cover mainly reflects on Kökçü, who is visibly more toned. "Before this season I often had that I was up and that it threatened that I would not make it to the end of the game. And I now say honestly: I was just not fit enough in previous years. That has also changed."
Feyenoord is known as a close-knit unit.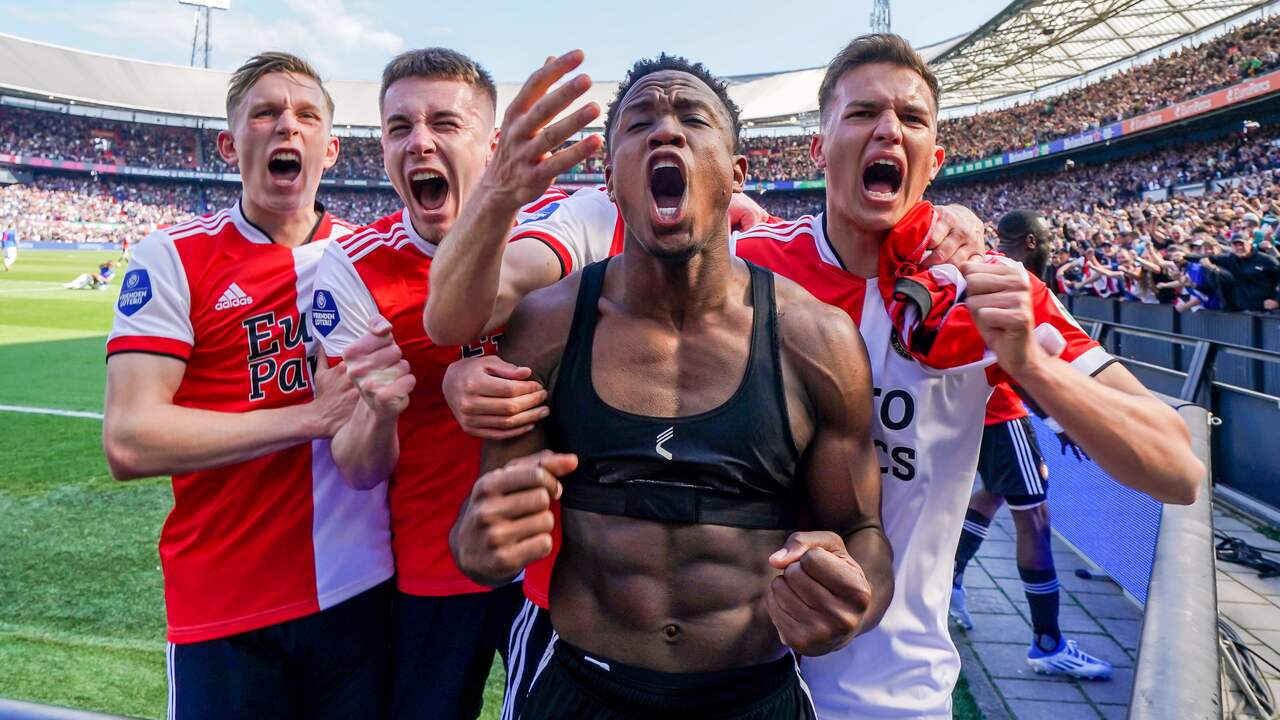 Team spirit: 'This group is a family'
Never before this season was Feyenoord so tested as in the away match against Olympique Marseille. The team bus is pelted with stones prior to the game and in an intimidating atmosphere in the Stade Vélodrome, Slot's team defends a 3-2 lead from the first game in Rotterdam.
Feyenoord succeeds with flying colors: the club never gets into trouble against the number two in the French league and makes it to the final of the Conference League. Even under heavy high tension, Slot's formation remains a unit that cannot be demolished.
"You can compare this group with a family," says Linssen after the game. "We are there for each other, in good and bad times, and nobody lets each other down. Even in such a stadium, with so much noise, so much hostility, we know that we don't have to be afraid of anyone."
Quarrels also do not take place in the dressing room of Feyenoord. Dessers once expressed his frustrations in the media about a substitution, but that's about it. Even substitute Alireza Jahanbakhsh is full of praise for Slot. "He is tactically very strong and very clear and critical," he says in the supporters magazine Hand in hand† "I think Arne Slot is the best trainer currently active in the Netherlands."
And who knows, Slot will help Feyenoord to a top prize on Wednesday evening in its first season. The final of the Conference League between Feyenoord and AS Roma in Albanian Tirana starts on Wednesday at 9 p.m.