Epic Games Store will be kicking off its December mystery promo game selection on the 16th, and here's what fans should expect this year.
You Are Reading :Epic Games Store Free December Mystery Promo Games Explained
The Epic Games Store gives away free games more than most other subscription services, usually giving away two every week. Epic Games Store free games in December, however, double down on this concept, or at least has for the past few years.
For the holidays, Epic Games Store hosts a "mystery promo game" marathon giveaway of sorts. This results in more games for users, more games for the holidays, and a lot of online speculation and rumors. Now that EGS has confirmed its return, here's what fans should expect.
Epic Games Store Free Mystery Promo Games for December 2021
Typically, Epic Games Store releases a slate of new games on Thursday at 10 am CT and reveals those coming up. This past Thursday saw the release of two games—Prison Architect and Godfall: Challenger Edition—but next Thursday (December 16) was not revealed. Instead, it is listed as a mystery promo game.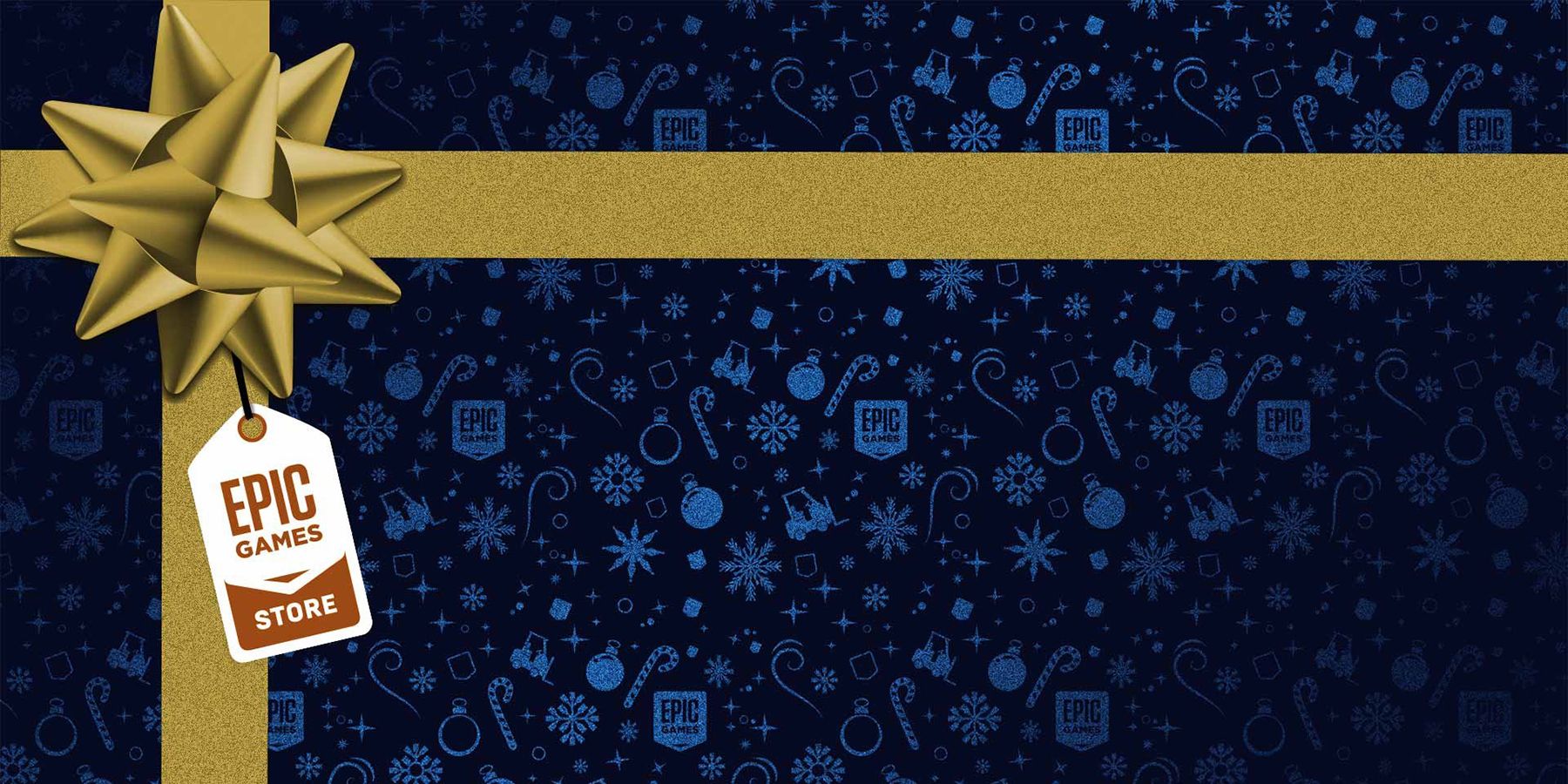 This pattern is what fans should expect but at an accelerated speed. What's likely to happen, based on Epic Games Store's past December promos, is that this new game will be added on Thursday, a Friday mystery game will be confirmed, and it will release on Friday at 10 am. Then, it'll continue on for Saturday, Sunday, Monday, and so on. Right now, Epic Games Store hasn't exactly confirmed how many games will be released, with some saying it'll be 13, 14, and so on.
Assuming that the first game releases on December 16 and the final game releases on December 31, with a free game dropping every single day, then one option is that there will be 16 games. At the same time, it may end on the last Thursday of the month—making it a total of 15 games. Between all options, this one makes the most sense as Epic Games Store can shift back to normal for January 2022.
Like in past years, fans should expect a lot of rumors and speculation about what each game is. They should take everything with a grain of salt, at least at the start. Last year, an entire list was "leaked" for EGS' line-up, getting one or two right (or close) but being wildly over the top with major AAA games. The chances are, fans should expect bigger gamers than normal from EGS, but nothing of a huge caliber in comparison.
Speaking of, the first free mystery game for Epic Games Store has already leaked as Shenmue 3. It's about the right size and would be a good kickstarter, and it should be noted that this leak came way of Dealabs, which has been correct on PS Plus leaks several times in the past. Right now, it remains to be seen, but if Dealabs is right here, it may be the best source for future rumors. Fans will just have to wait and see.
Epic Games Store users get a handful of free games every month.
Link Source : https://gamerant.com/epic-games-store-free-december-mystery-promo-explained/