The director of Feyenoord has resigned as a result of the incidents.
Mark Koevermans, a former professional tennis player, resigned as Feyenoord's general director.
The Rotterdam football club said on Wednesday that Koevermans no longer feels he can operate or make suitable decisions as a result of a series of occurrences.
Koevermans' home windows were damaged in September, and graffiti was written on his front door, likely by hardcore fan club members.
"Since I was a child, Feyenoord has held a special place in my heart. Working for Feyenoord was, without exaggeration, a childhood dream come true for me when I was appointed.
As a result, it is not going to be a good day for me. This choice is painful "Koevermans, who joined Feyenoord as commercial director in 2009, agreed.
Earlier this year, Koevermans was allegedly hounded at home by enraged Feyenoord fans, who were unhappy with the plans for the construction of a new stadium.
In an intimidating manner, fans also paid a visit to the architect of Feyenoord City, the area development of which the new stadium is a part.
Feyenoord, through a representative, described the September incident as "beyond scandalous for words" and said he wanted to "spend as few words as possible" on it.
Later in the day, the chairman of the supervisory board Toon van Bodegom and vice-chairman Gerard Moussault will give a more detailed explanation of Koevermans' departure.
After holding the post on an interim basis for many months, Koevermans officially succeeded Jan de Jong as general director two years ago.
He says his goodbyes with a sorrowful heart. "However, despite the fact that I will miss the club, my colleagues, and many others in the area, I believe this is for the best."
De Jong, Hartono and Hogenkamp one victory away from Australian Open ticket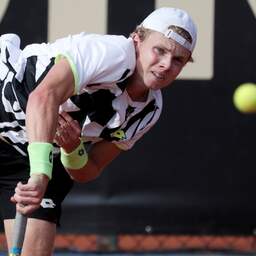 Following Indy de Vroome, Jesper de Jong, Arianne Hartono and Richèl Hogenkamp also qualified for the final qualifying round for the Australian Open. There is therefore still a chance of seven Dutch participants in the first Grand Slam tournament of the year.
Djokovic still does not know whether he can enter Australia, but already knows the name of his opponent at the Australian Open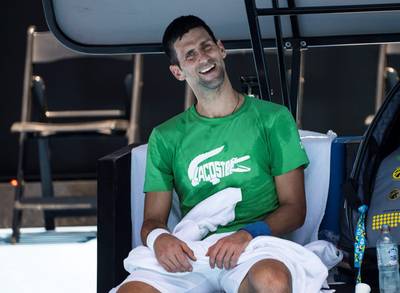 Novak Djokovic still does not know whether Prime Minister Scott Morrison will grant him entry to Australia, but the Serbian number 1 in the world has already been added to the schedule by the tournament management of the Australian Open.
Mohamed Ihattaren: 'I want to feel that I am playing football' | Football
Premium
The best of De Telegraaf
Ihattaren felt completely abandoned in Italy
Mohamed Ihattaren (19) left the Italian Sampdoria in mid-October in broad daylight. He would be missing, mentally out of order. After always keeping his mouth shut, the top talent speaks EXCLUSIVELY about the past four months and hopes for a temporary return to the Eredivisie top. Today part 1, Saturday part 2 about his mother, deceased father, PSV, Orange and Ronald Koeman.