Despite the 1-2 victory of the Orange over Wales in the Nations League, Louis van Gaal was anything but satisfied with the performance of his team on Wednesday. According to the national coach, his team was far too sloppy in Cardiff.
"We have too much unnecessary ball loss, especially in the first half," said Van Gaal at the NOS† "And you can't attack when you lose the ball. We also want to attack, but in the first half we barely made it to Wales' goal. Fortunately, it looked good defensively, because we gave away almost no chance."
In a mediocre game, Teun Koopmeiners took the lead in the fiftieth minute and for a long time that seemed to be the only goal of the game. Wales equalized in the second minute of injury time and one and a half minutes later Wout Weghorst ensured that the Orange took the victory with a hard header.
"After the break we make a nice goal via Koopmeiners, but then we suddenly start playing very sloppy again," continued Van Gaal, who had changed his team in all positions compared to the duel with Belgium (1-4 win).
"Then the audience stands behind it, Bale comes in and there is some pressure on the kettle. Then I brought in Frenkie de Jong and Steven Bergwijn, with which we could regain control."
Louis van Gaal was satisfied with the performance of debutant Jerdy Schouten.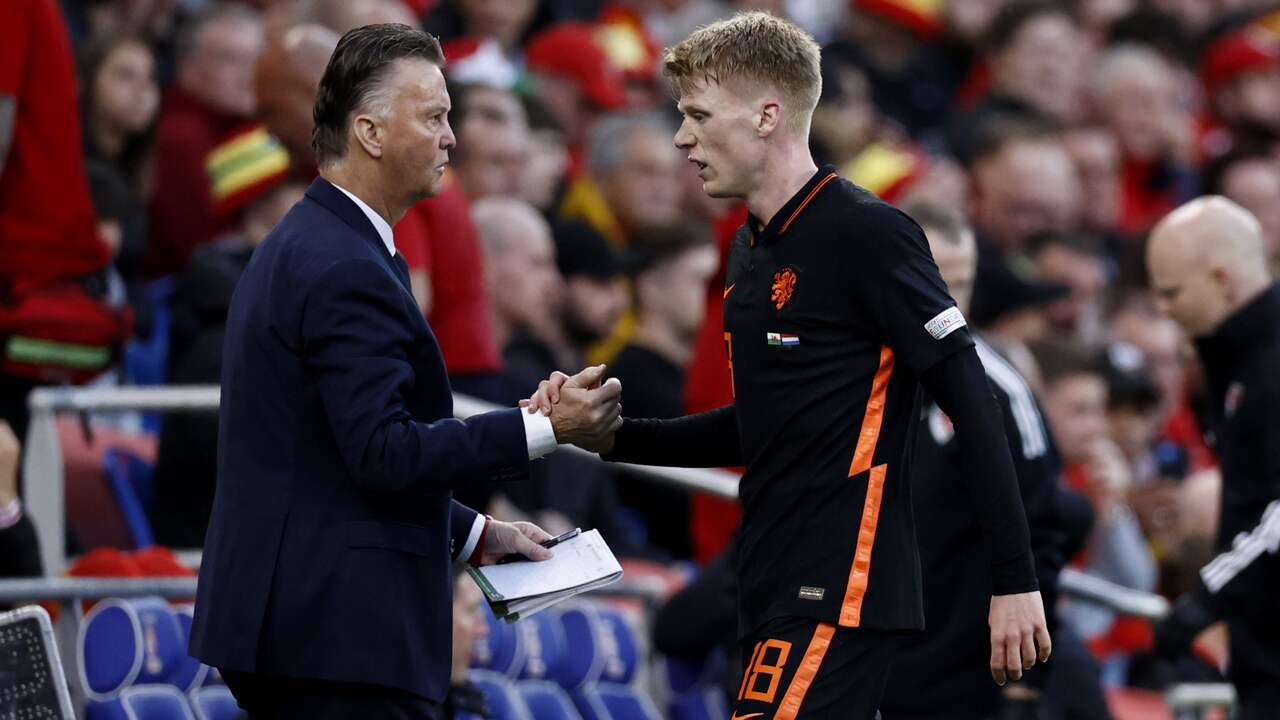 Van Gaal satisfied with Schouten's debut
Jordan Teze and Jerdy Schouten made their debut in the Van Gaal team on Wednesday. Van Gaal was particularly satisfied with Schouten, who provided the assist for Koopmeiners' 0-1, although the native of Amsterdam also saw points for improvement. "Schouten has accomplished everything in his range of duties," he said.
"But he only plays with his right foot. He will also have to learn to use his left foot. But for today he can look back on a good debut."
Van Gaal was also pleased with the way his side came back after Wales' equalizing goal. "It was a fantastically executed counter, introduced by Frenkie de Jong. This group – I have said that a hundred times now and maybe I should say it two hundred times – is a very good group. They will always keep going until the end. "
The Dutch national team will play two more matches in the Nations League in the coming period: against Poland on Saturday in Rotterdam and again on Tuesday in the same city against Wales.