FC Barcelona booked a 3-1 victory over RC Celta in La Liga on Tuesday evening, partly thanks to a goal from Memphis Depay. However, the win was overshadowed by a serious injury to Ronald Araújo, who collapsed after a collision with teammate Gavi and was transported from the field by ambulance.
Barcelona reported during the game that Araújo had suffered a concussion and was being further examined in hospital. With that, the club at least allayed the first concerns about Araújo's condition, because he appeared to be in very bad shape on the pitch.
23-year-old Araújo went to the ground after an unfortunate collision with Gavi. Both players clapped their heads together in an attempt to head the ball. Remarkably enough, Araújo was still walking across the field shortly after that moment, but after a few seconds he went down.
Araújo was treated for some time by medical personnel and eventually carried in an ambulance, which had driven to the center spot. However, the stretcher on which the defender was lying did not collapse properly, so that the delay lasted even longer. In the end, the game was stopped for more than ten minutes.
Memphis Depay scored his twelfth goal of the season against Celta.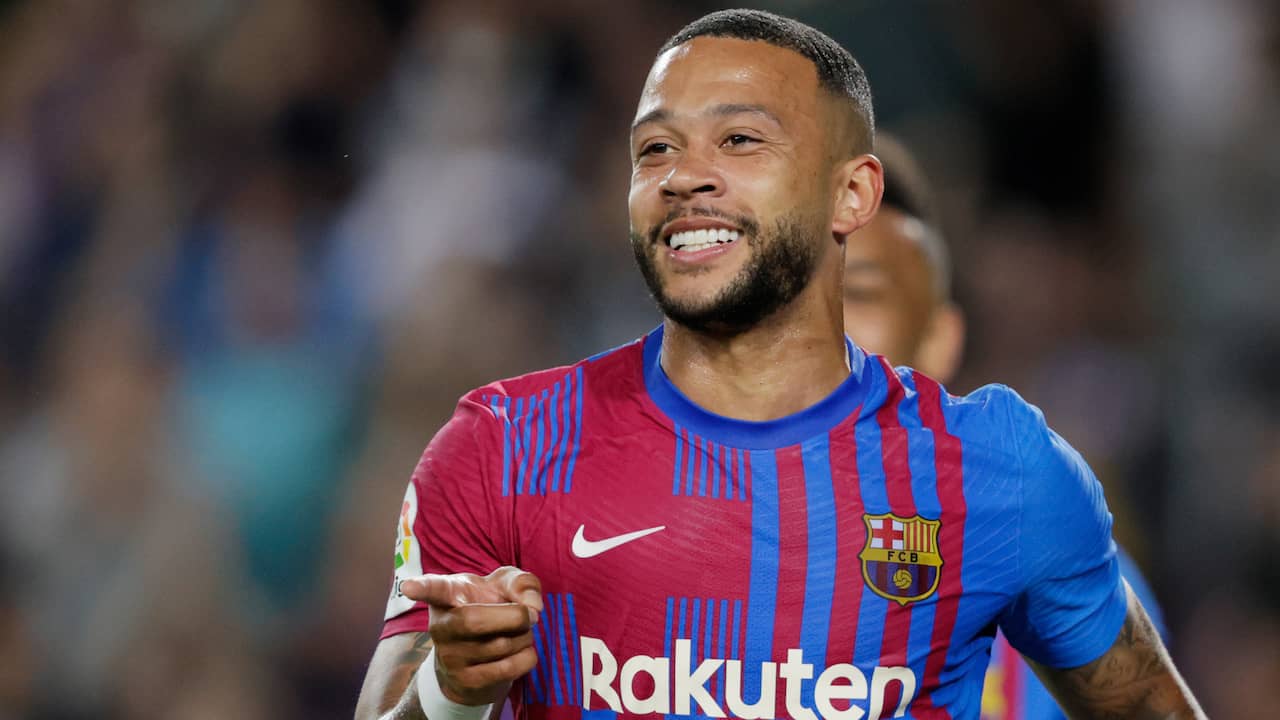 Memphis scores twelfth goal of the season
During the treatment of Araújo, the 3-1 final score was already on the scoreboard. Memphis shot the ball in uncovered after half an hour from more than ten meters, after good preparatory work by Ousmane Dembélé, who had come up on the right flank. It was Memphis' twelfth goal of the season.
Pierre-Emerick Aubameyang made it 2-0 just before half-time and immediately after the interruption, the Gabonese also made it 3-0. At the 2-0 he already hit the ball with the left, at the 3-0 he shoved the ball in with the right. Dembélé was also the principal at the 3-0. Iago Aspas did something back, but after a red card for Colombian Jeison Murillo of Celta, it was no longer exciting.
Memphis was replaced after more than an hour for Ansu Fati. Frenkie de Jong did play the entire match, while Luuk de Jong came in for Aubameyang in the final phase.
With the win, Barça widened the gap with number three Sevilla to seven points. Sevilla will play at home against Real Mallorca on Wednesday. Real Madrid have already secured the title in La Liga.