Though Call of Duty: Vanguard's inclusion of female protagonist Polina Petrova is a highlight worth mentioning, the action ultimately rings hollow.
You Are Reading :Call of Duty Vanguards Female Protagonist is Important Yet Performative
Call of Duty: Vanguard is, unsurprisingly, shaping up to be one of the biggest titles of the holiday season, and for good reason. Many fan-favorite features will be included: Treyarch will be continuing the exciting new storyline set up in Cold War's Zombies mode, and the game is even running on the excellent Call of Duty: Modern Warfare 2019 engine so that the transition to Warzone is seamless. The campaign mode this time around will even feature four different protagonists, each on major fronts of World War 2: Eastern, Western, North African, and Pacific. However, one of these four marks a historic moment for the first-person shooter series: the first female protagonist.
Given the alleged yet despicable actions that many developers and high-ranking males of Activision Blizzard have committed against its female employees, outlined in an ongoing lawsuit, it's a very odd moment for many within the Call of Duty: Vanguard community. On one hand, many rightly want to celebrate that Polina Petrova, who is based on the real-life Lyudmila Pavlichenko, can have her story told to a larger audience than she could likely imagine. On the other hand, so many women employed at Activision Blizzard have been unable to tell their stories of abuse and harassment. These allegations, combined with very little public communication from Activision Blizzard, turn this positive news about the protagonist into little more than performative social justice without any action or promise to be better.
The Repetitive History of Abuse Against Women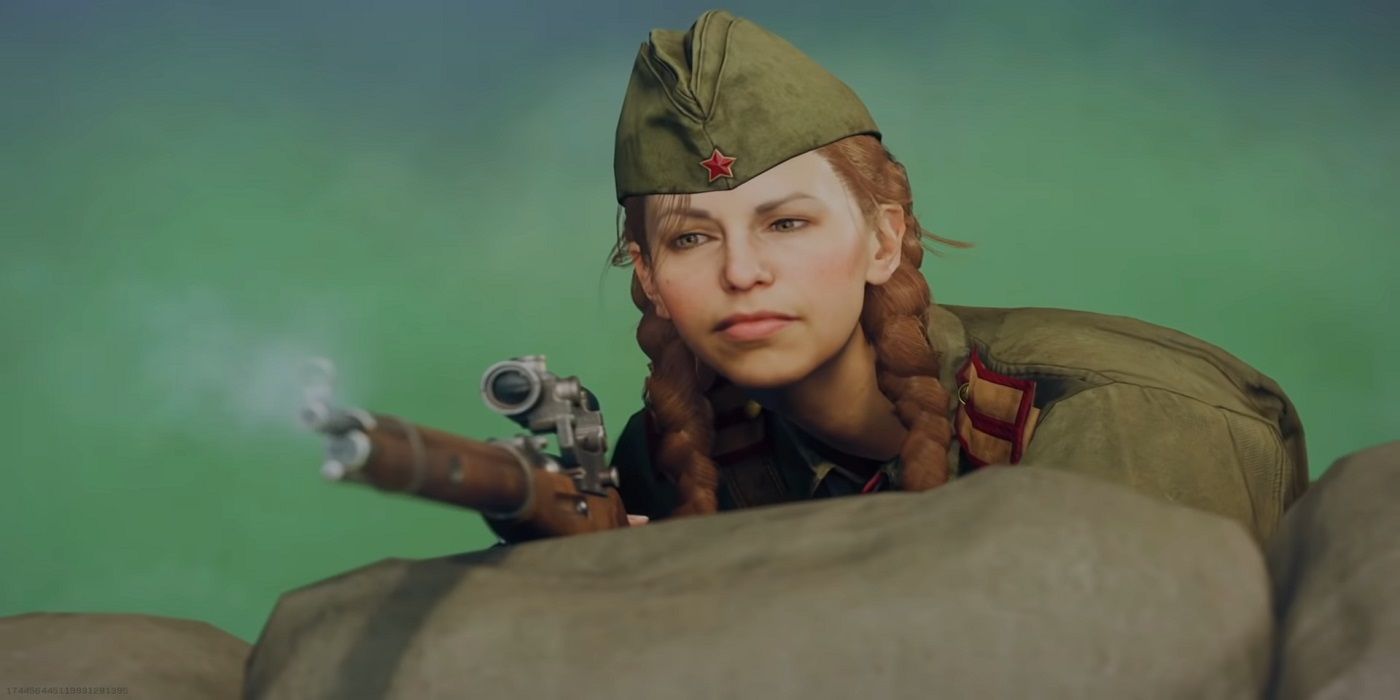 In 2018, Call of Duty's main competitor, Battlefield 5, released a trailer for its upcoming World War 2 shooter. In the trailer, diverse women were featured prominently. This was such a highlight that some gamers created the #NotMyBattlefield hashtag and got it trending on Twitter. It's worth noting that those who partook in that hashtag are likely part of the hivemind not taking the Activision Blizzard lawsuit very seriously. These folks have vehemently argued that this amount of women in their video games was simply unacceptable. A similar debate arose after previous trailers of Horizon Forbidden West debuted, and some male gamers got up in arms about Aloy's appearance.
However, publisher EA and developers DICE did not back down about this act of inclusion while incurring related controversies. As a result, many continued to accuse the developers of being performative and including women just because it would make the company look good. This is all happening shortly after the recent waves of the #MeToo movement began to gain a lot of traction and widespread support, so it isn't completely unheard of that the developers made this decision to pander to supporters of this movement. As businesses, EA and DICE have every right to make decisions and market its product however it thinks will score the most profits. But this unethical practice highlights that there has been and will continue to be a track record of men calling out women being featured in video games as unwanted.
What's Different About Activision Blizzard's Case?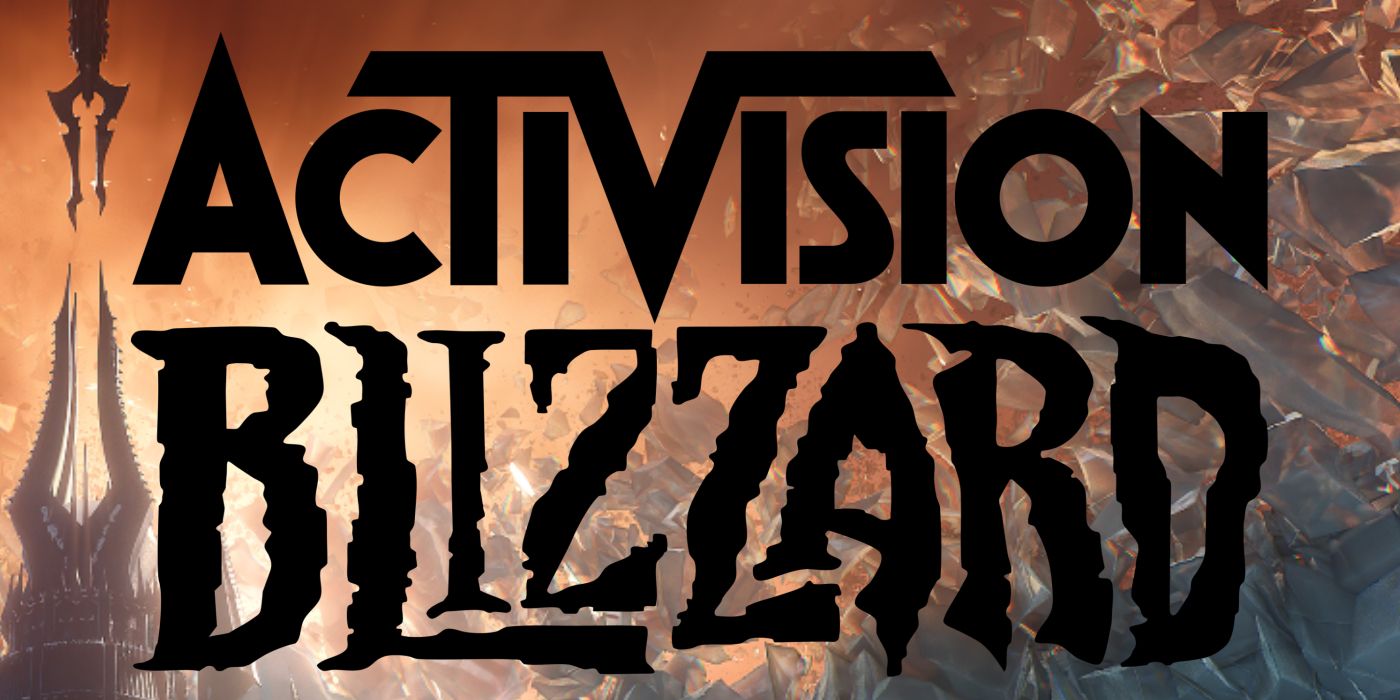 The landscape in 2021 is very different than it was in 2018, both for developers and the community. It has now long since been established and accepted that many women were participating in warfare during the 1940s. This time, the main difference is not down to ill-conceived notions of historical accuracy, but rather blatant hypocrisy from Activision Blizzard itself. Betwixt all the controversial things EA has done over the years such as the loot box gambling debacle, it has also similarly seen sexual assault allegations, resulting in the cutting of ties between the company and Chris Avellone.
The leading question here is how can Activision Blizzard claim to support women like Lyudmila Pavlichenko telling their stories in video games when the company is a hostile work environment for women? Not to mention how many titles Activision has released without women in leading roles. It seems that those higher up on the totem pole have decided to push this female angle as damage control; it's likely no accident that the Activision name was absent from the Call of Duty: Vanguard reveal trailer while developer Sledgehammer's name appeared.
It is good news that Call of Duty: Vanguard will have a female protagonist, and it is great that all these brave women at Activision Blizzard have come forward with their stories about the men that lead the company. But things get even more suspicious once the timeline of Call of Duty: Vanguard is considered. Though Laura Bailey must have been working with Sledgehammer in her role of Lt. Petrova for some time now, it's only after the lawsuit has commenced and the public has outcried at these allegations is she given this spotlight, clueing viewers in on the priorities of the company. This 'frat boy' culture within all gaming studios, not just Activision Blizzard, can only end once women are given a similar spotlight as higher roles and equality within administration, not just making up one-fourth of a AAA game's protagonists.
Call of Duty: Vanguard is out November 5th, 2021 for PC, PS4, PS5, Xbox One, and Xbox Series X/S.
Link Source : https://gamerant.com/call-of-duty-female-polina-petrova-activision-blizzard-lawsuit/