BZV-Maud: 'I am disappointed and sad' | Video
BZV-Maud: 'I am disappointed and sad'
In the latest episode of Boer, Woman is looking for lodger Maud, who takes a vulnerable position. In the battle for farmer Evert, she notices halfway through the guest week that he is making more rapprochement with Nans. Maud confronts farmer Evert about this. Farmer is looking for a woman can be seen every Sunday evening at 8:25 pm at KRO-NCRV on NPO1.
'Derksen is not a warrior of free speech, but of his own vanity'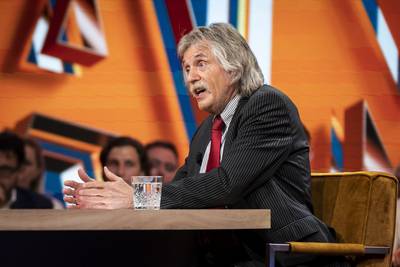 The permanent media panel is complete again after all the tumult in Turin and of course the European song festival is discussed. Including the question: if Ukraine cannot organize the Eurovision Song Contest, should it come to Rotterdam again?
Believe the hype: Everything Everywhere All At Once is a true movie sensation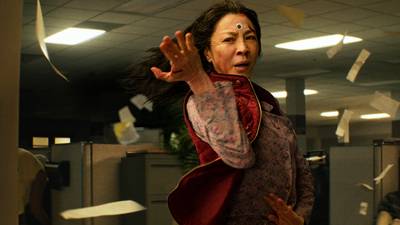 The concept of the 'multiverse' is hip. Recently, Marvel heroes Spider-Man and Doctor Strange also got lost in multiple parallel worlds. Those movies can go in the trash. The sensational Everything Everywhere All At Once, in cinemas from Thursday, gives the same kick that Being John Malkovich and the first The Matrix caused in 1999. And then those comparisons don't even cover half the load.
Return Today Inside: 'Derksen just has to go!'

Return Today Inside: 'Derksen just has to go!'