Femke Bol also won her second competition of the year in the 400 meters hurdles on Thursday. The 22-year-old Dutch was more than a second faster than the competition at the Diamond League meeting in Rome.
Bol raced in the Stadio Olimpico to a time of 53.02 seconds. This made her a lot faster than last Monday, when she came to 53.94 at the FBK Games in her first 400 meter hurdle race from 2022.
The winner of Olympic bronze at last year's Games had a street length ahead of the rest of the field in Hengelo. It was no different three days later in Rome. Jamaican Janieve Russell, the number four of the Games, was second in 54.18. Anna Ryzhykova (54.50) crossed the line in third.
"This was a fast race, I was happy with the execution," said Bol. "It's only my second 400 hurdles this year and times are getting better. It's all preparation for the World and European Championships."
The Dutch record holder (52.03) recorded her ninth victory in the Diamond League in Rome, the most important series of competitions in athletics outside the major tournaments. She won all the Diamond League competitions she started last year, including the final in Zurich.
United States Olympic champion Sydney McLaughlin, who has already run 51.61 this season, was not in Rome.
Femke Bol (jumping) had a big lead over the competition.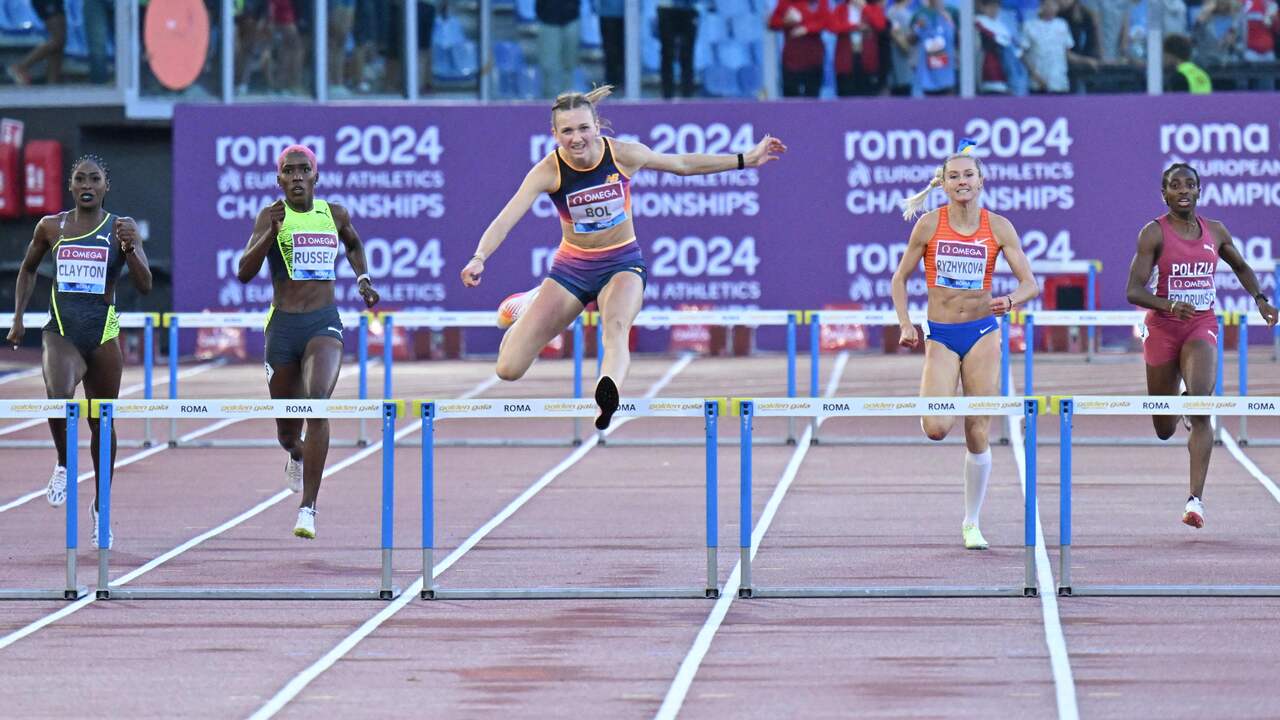 Bonevacia approaches European Championship limit at 400 meters
In the men's 400 meters, Liemarvin Bonevacia also improved from his time at the FBK Games. The Dutch record holder (44.58) finished sixth in 45.79. In the wet and chilly Hengelo he had clocked 46.11.
The 33-year-old Bonevacia, an Olympic finalist in Tokyo, needs a time of 44.90 to qualify for the World Cup in Eugene (July 15-24) in America. He approached the limit in Italy for the European Championship (15-21 August in Munich), which is 45.70.
The victory in the 400 meters in Rome went to Kirani James from Grenada. The 2012 Olympic champion recorded 44.54 and was ahead of Americans Vernon Norwood (44.81) and Michael Cherry (45.24).
American Kenneth Bednarek was the best in the 200 meters (20.01). Taymir Burnet finished ninth and last in a time of 21.26. The personal best of the Dutchman is 20.34.