Netflix's Black Summer reveals the shocking past of its most suspicious hero after a wintery wilderness takes its toll on Rose's separated gang.
You Are Reading :Black Summer Reveals the Shocking Past of Its Most Suspicious Hero
WARNING: The following contains major spoilers for Season 2 of Black Summer, now streaming on Netflix.
In Netflix's Black Summer, one of the biggest mysteries has been the history of Julius (Justin Chu Cary), aka Spears. He stole a soldier's identity in Season 1. Although he cut a twisted figure, willing to lie, steal, cheat and kill anyone to escape the zombie apocalypse, he helped Rose (Jaime King) and her crew when it came to the undead. However, with Season 2 now splintering the group as they seek out an airstrip that's rumored to be the way to salvation, audiences learn the shocking history of this most suspicious hero.
Spears gets separated from Rose's pack when a group of scavengers attacks them in the city. Over the next few days, he traverses the wintery landscape, only to find a man named Braithwaite following him. Braithwaite is adamant that he knows Spears from before the breakout occurred. However, Spears, annoyed as ever, only entertains him to get to a cabin.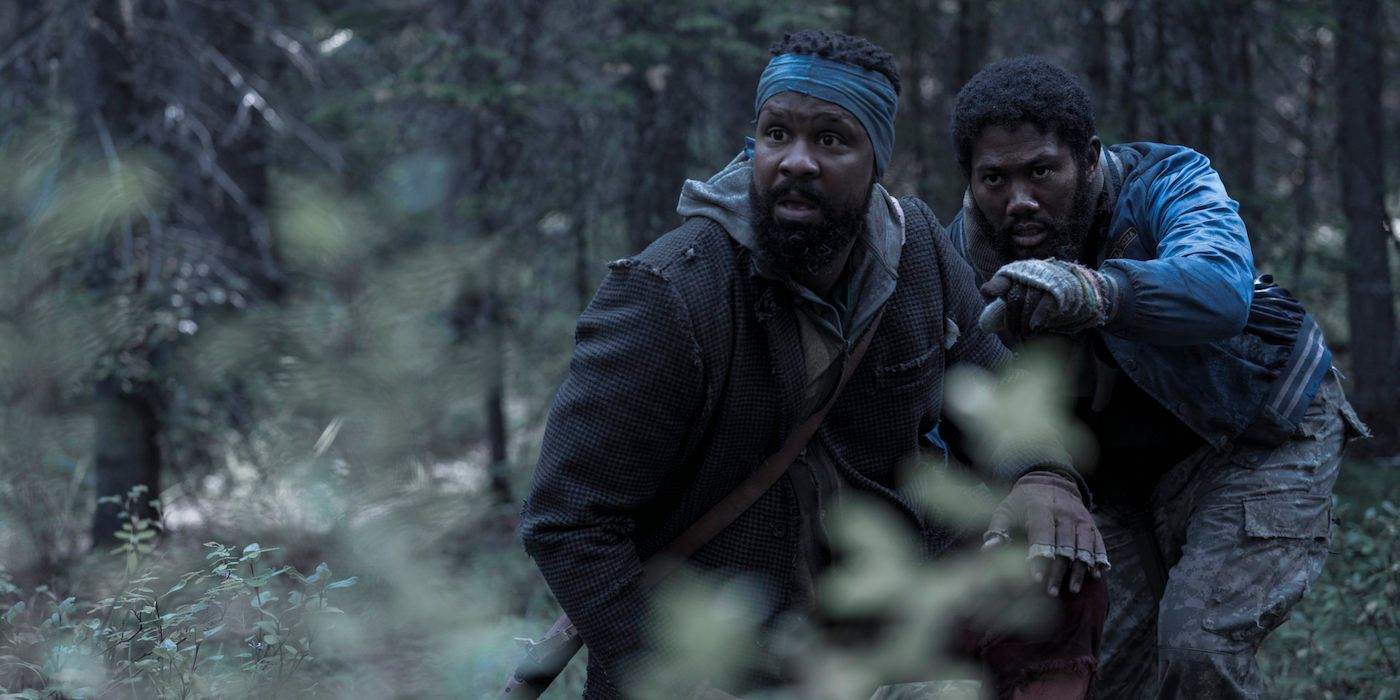 There's enough food and supplies at the cabin to last for a year, and it leads to a tension-filled journey where the duo evades zombies, get injured, drink and eat at a fireside celebration. They also find a cult that committed mass suicide. However, in one intimate setting, Braithwaite gets it correct when he fingers Spears as Little James.
Spears is stunned as Braithwaite confirms he worked for his brother. It turns out they were involved in a criminal empire, and when the boss, Big James, found that people ran afoul of him, he'd send Little James (aka Spears) as the enforcer. It turns out Spears got one dark mission that required him to put a couple of bullets in Braithwaite. Somehow, Braithwaite survived and as fate would have it, he's now helping Spears survive after the old gang fell.
Braithwaite promises he's let bygones be bygones, evidenced by him helping protect Spears, who is suffering a gunshot wound from the scavengers. It tests Spears, though, as the paranoid gangster in him wonders if someday Braithwaite will turn on him, use him as bait to escape zombies or leave him behind. It culminates in Braithwaite finding a white horse on a run and Spears holding a gun behind the man's head.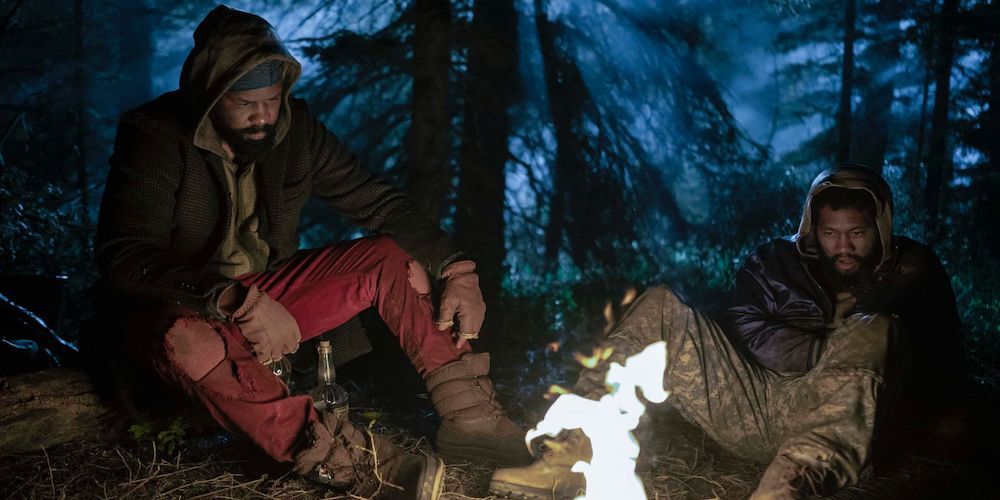 Braithwaite has no clue what's happening as he walks off, excited to ride a horse for the first time. Spears lowers his gun and lets him go, but viewers never find out what happened to Braithwaite. Spears later finds Rose at their lodge where he eventually dies, with Black Summer never coming back to his colleague. It may be Spears killed Braithwaite because the cabin might not have been real. However, there's also a chance he ducked out when Braithwaite rode the horse as he felt their tale had run its course.
After all, Spears regrets all the kills from his criminal past and how he never gave anyone a second chance. Meeting Braithwaite may well have been that stroke of serendipity to give him closure on a twisted chapter in his life and help him rediscover some semblance of his humanity. Thus, seeing as Spears felt he was turning into a zombie, he might have actually been proactive in ditching Braithwaite as there's a good chance he would have feasted on the kind ex-con.
Co-created by John Hyams and Karl Schaefer, Black Summer stars Jaime King, Justin Chu Cary, Kelsey Flower, Bobby Naderi and Christine Lee. Season 2 is now available on Netflix.
Link Source : https://www.cbr.com/black-summer-s2-reveals-spears-past/