The isekai genre has been explored to death, but for those willing to give this genre a shot, there are exceptional options out there.
You Are Reading :10 Best Reverse Isekai Anime That You Should Be Watching Right Now
The isekai genre has been explored to death – there is absolutely nothing new it has to offer. Except, of course, for extremely rare concepts like That Time I Got Reincarnated as a Slime. This is why the reverse isekai genre has been gaining more and more popularity over the years, especially in the past five years.
For those confused, instead of the MC being transported into another world, the MC is transported to Earth! Obviously, the MC in this case can be aliens, supernatural creatures, or even celestial beings! For those willing to give this genre a shot, there are exceptional options out there.
10 Miss Kobayashi's Dragon Maid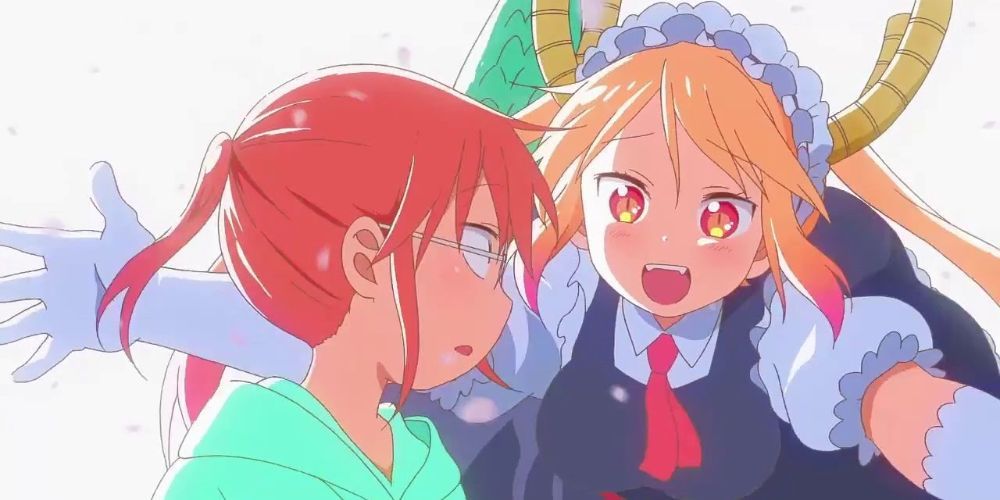 One night in a drunken haze, office-goer Kobayashi promises a dragon refuge in her home. The next day she wakes up to find a boisterous girl dressed as a maid, ready to do her bidding. Confused and overwhelmed at first, Kobayashi slowly starts getting accustomed to this new addition in her life.
However, little does she realize that the dragon's friends followed her to Earth, creating a lot more excitement than Kobayashi had bargained for.
9 Hinamatsuri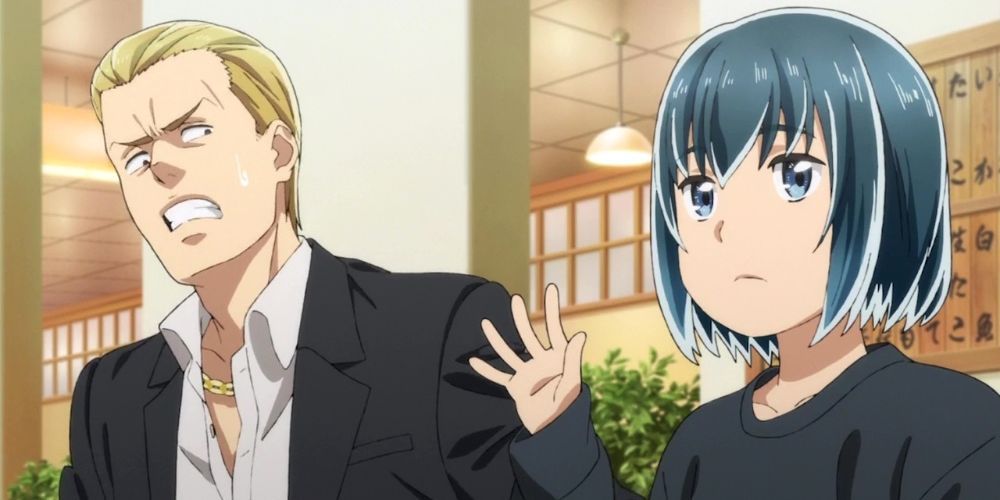 One day, the yakuza Nitta Yoshifumi finds a strange egg-like object in his living room. Much to his shock, a young girl (Hina) emerges from it. She wills him to let her live with him, and a powerless Nitta obliges.
Soon, his peaceful life turns upside down once he witnesses how often Hina manages to lose control of her own powers. Despite incurring many losses, Nitta surprises himself by continuing to take care of her.
8 Restaurant to Another World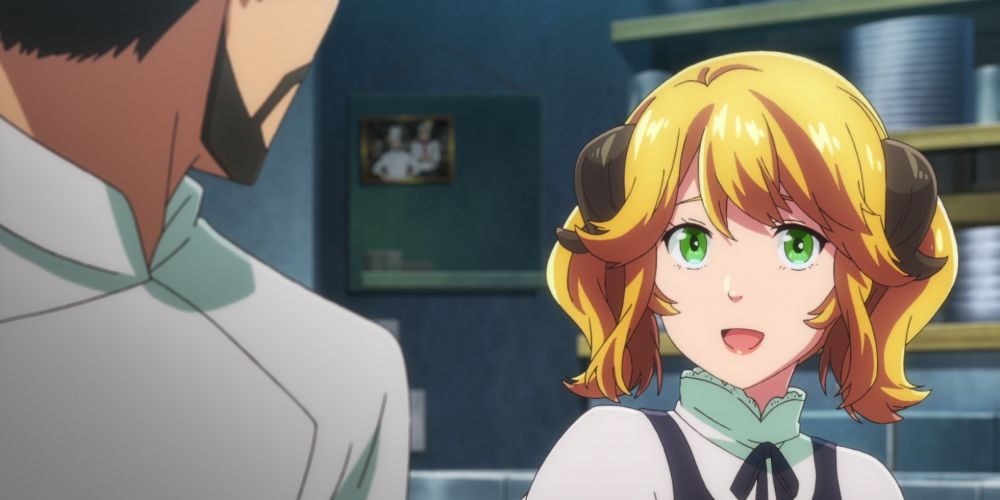 In an obscure building on planet earth, is a restaurant in its first basement level. Named Western Cuisine Nekoya, this restaurant has a 70-year legacy of serving Japanese versions of Western dishes.
However, its USP is actually entertaining some of the most unique guests ever, but only on Saturdays. Dragons, half-humans, elves, and other supernatural/alien creatures can often be seen lounging here, chatting their cares away!
7 The Devil is a Part-Timer!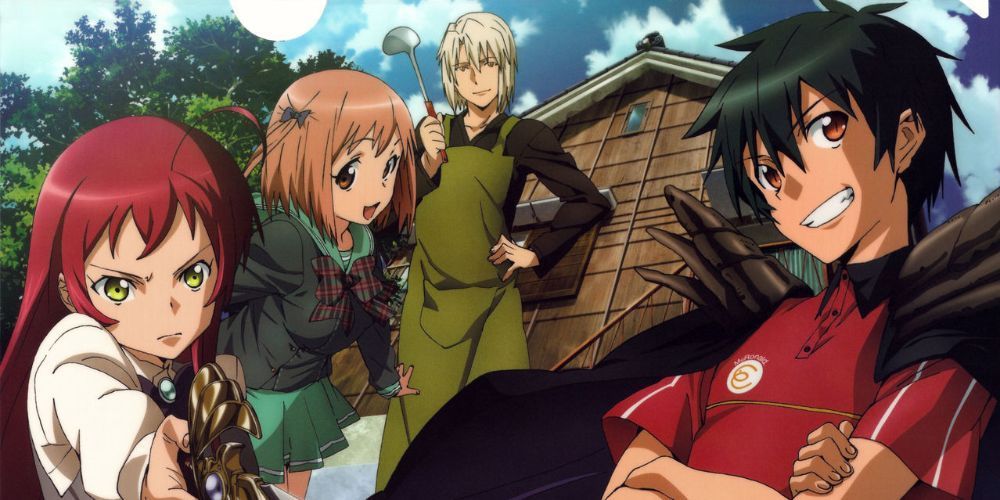 Demon King Satan runs away to earth so that he could flee the wrath of the Hero. With his trusted general by his side, he has no idea the Hero has followed him to planet Earth.
There, the King and his General are left to their own devices once they realize none of their magic works in this strange place. Now, Satan must not only hide from the Hero, but also find a job and pay his rent as regular humans do.
6 GATE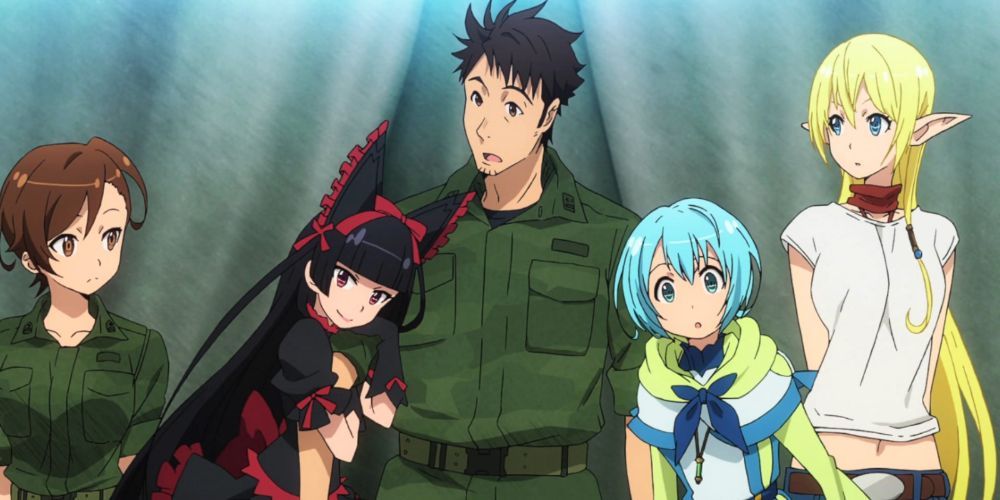 In an undated year in the future, a portal suddenly appears in Tokyo where planet earth sees a massive influx of alien creatures. A special task force is created only to send these creatures back through the portal, which is now called GATE.
To everybody's surprise, an elf girl offers her help guiding them to the other side. She has her own reasons for doing so, but will she betray the humans?
5 Re:Creators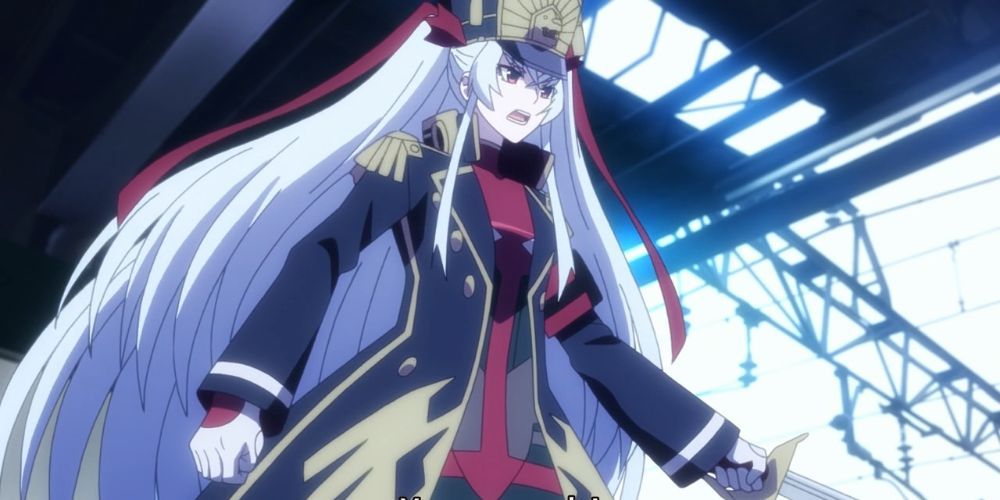 Sota Mizushino is mysteriously taken to a fantasy world where all sorts of creatures exist. However, he soon returns home alongside a girl from that world, named Selesia.
Much to their surprise, other creatures from that world made their way back to earth as well. Now, it is up to Selesia and Sota to stop an evil princess from rising to power on earth. But will the creatures from the other world help them?
4 Gabriel DropOut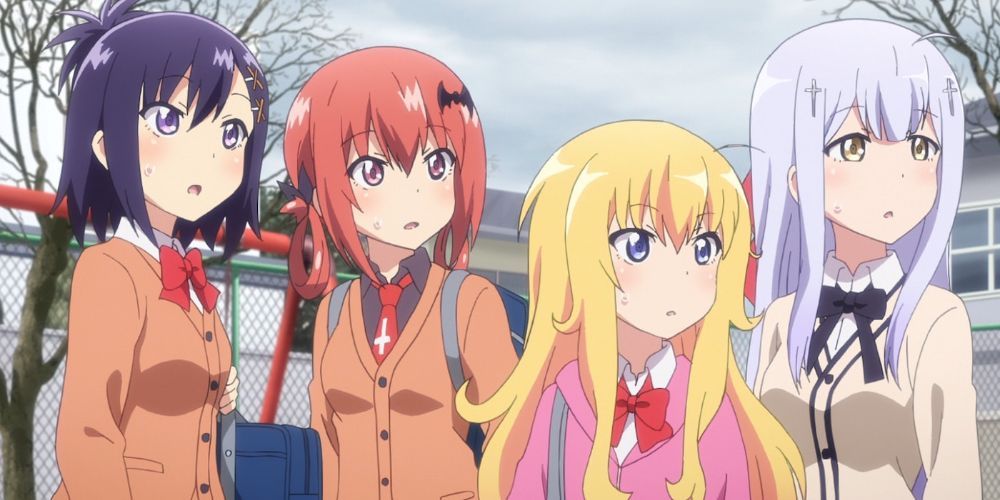 As an angel, Gabriel is sent to live alongside humans in order to understand them better, much like other angels. But to everyone's dismay, Gabriel becomes addicted to games and eventually becomes a shut-in.
Her demon friend Vignette April Tsukinose wants her to remember her duties, but alas! The poor creature is simply caught deeper and deeper into her human lifestyle.
3 Helpful Fox Senko-San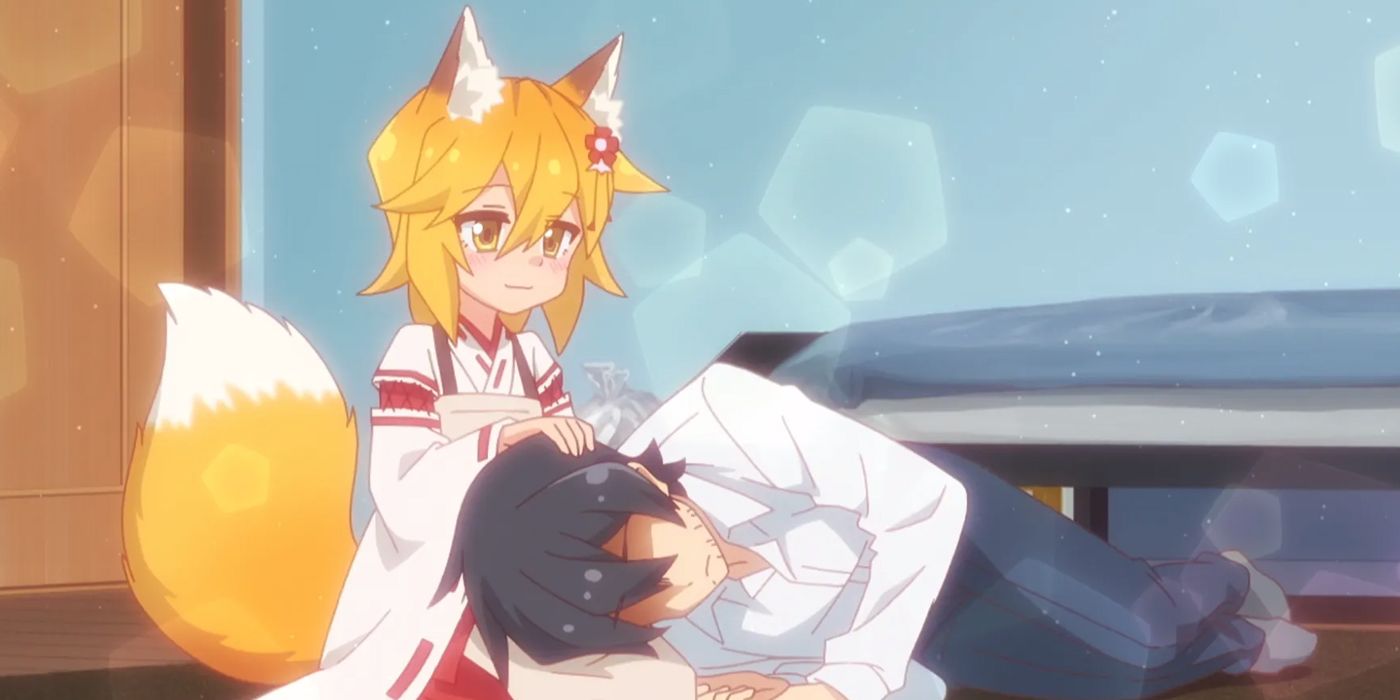 Humans always have something or the other that stresses them. Often this stress turns into a darkness that can end up ruining their lives.
Fox deities can immediately sense this darkness and bound by duty, they save humans from this darkness. Senko-san does the same for a human named Kuroto, but what she doesn't know is how much their lives are intertwined with each other's!
2 Saint ☆ Oniisan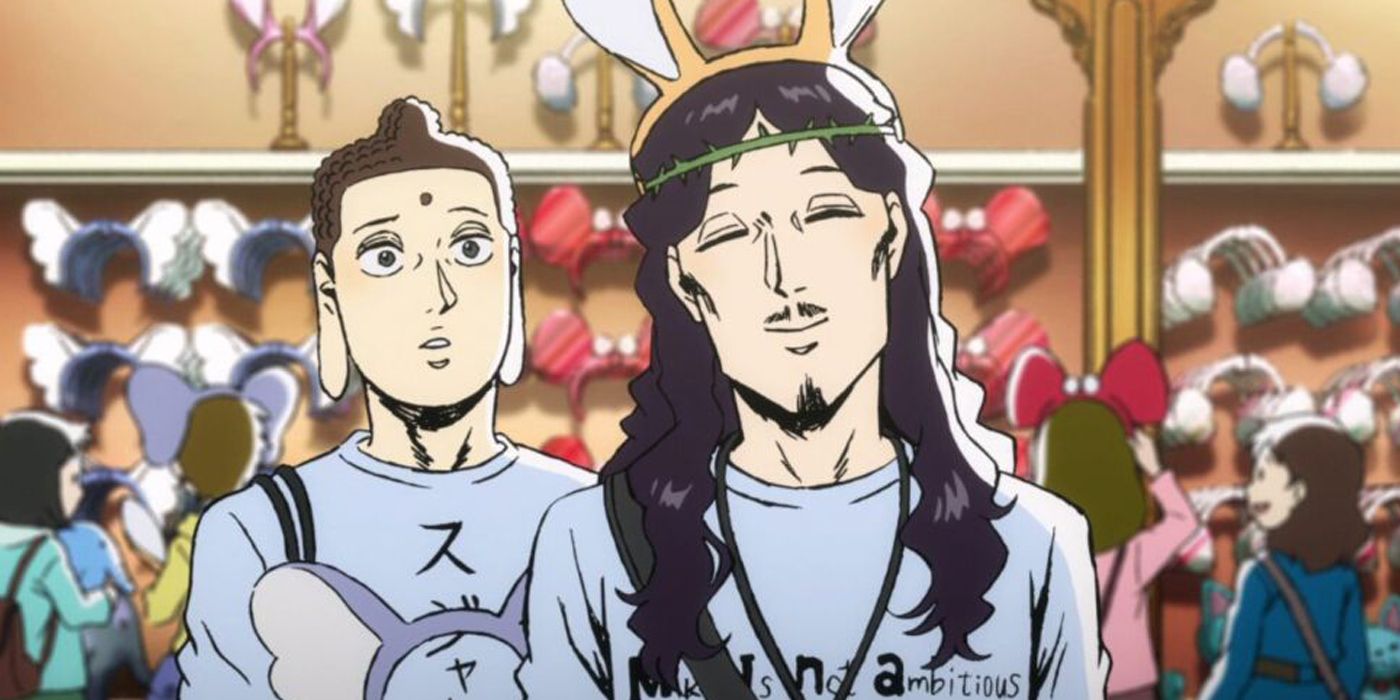 Gautama Buddha and Jesus Christ are living in Tokyo as roommates, spending their time visiting places they have always wanted to visit, and trying out new cuisines!
A lot of the anime involves light-hearted discussions between these two beings, most of it making subtle references to Christianity and Buddhism. This anime is a must-watch for those looking for something "different" in anime, but don't know where to begin!
1 Wei, Kanjian Erduo La!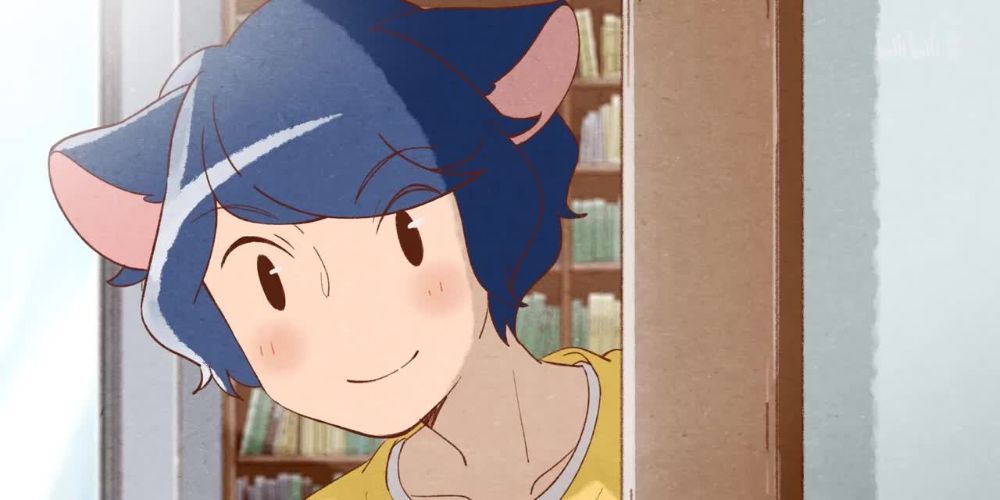 This is a Chinese show, where each episode is 3 minutes short. The story revolves around the life of loner Daisuu, who takes pity on a kitten and takes it home.
Much to his surprise, the kitten is actually a cat-boy named Myou who belongs to an alien race! Surprised but happy, Daisuu immediately takes on the role of Myou's guide on the planet earth, and it doesn't take long for him to realize how he truly feels for Myou.
Link Source : https://www.cbr.com/best-reverse-isekai-anime-should-watch/